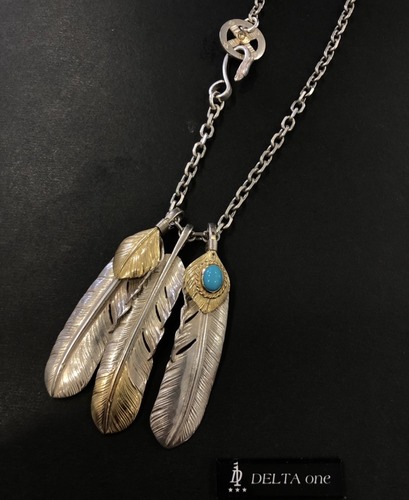 簡單但動態! 如果您正在尋找簡單但功能強大的產品,則可以使用三重特大羽毛套裝
先金羽毛位於兩個上金羽毛之間,因此銀和金顏色的分配得到很好的平衡。
大角鍊用於此設計,每當您選擇鍊條時(細角除外),請記住,特大羽毛必須是新款或具有更大孔的舊款設計才行。 否則,鍊條將穿不過吊墜孔。
如果不確定,請在購買前與我們聯繫!
Simple but dynamic! If you are looking for something simple but with a strong presence, Triple XL Feather Set is the way to go.
The Gold TIp Feather is placed between the two Gold Top Feathers, so that the allocation of the silver and gold color will be well-balanced.
The Large Cornered Chain is used for this setup. Whenever you choose the Chain (except for small Cornered), please keep in mind that the XL Feathers must be a New Design model or an OLD Design model with a wider hole. Otherwise, the Chain will not pass through the pendant hole.
If you are unsure, please contact us before you purchase!