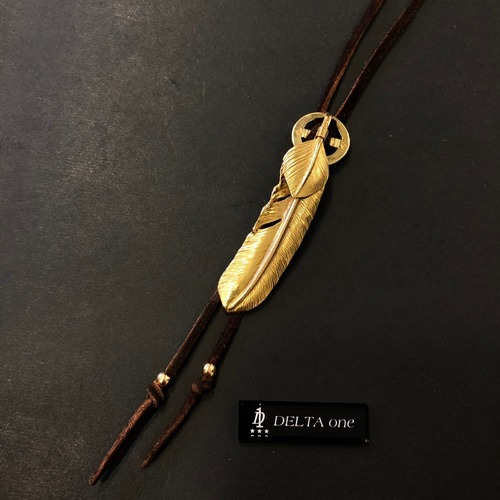 這款美麗的上金全金羽毛項鍊不需要任何過多的解釋。
由於這種羽毛具有很強的臨場感和優雅感,因此建議您使用皮繩和幾樣全金商品使其保持簡約。 關鍵是皮繩的顏色。 深棕色是很不錯的選擇,因為它與膚色相襯。它不僅可以自然地與您的皮膚相配,還可以讓黃金的色彩脫穎而出。
我們是所有這些稀有物品的最佳選擇,DELTAone! 如果您正在尋找特殊的貨真價實的商品,請立即訪問我們的網路商店!
No explanation is needed for this beautiful necklace with the Gold Top All Gold Feather.
Since this Feather has a strong level of presence and elegance, it is recommended to keep it simple with the Leather Cord and a few pieces of the All Gold Items. The key is the color of the Leather Cord. Dark brown is the colour that goes well as it is similar to skin colour. It does not only matche to your skin naturally, but also let the Gold colour stand out.
We, DELTAone, is the place where all these rare items are stocked! If you are looking for something special and genuine, go visit our online store now!