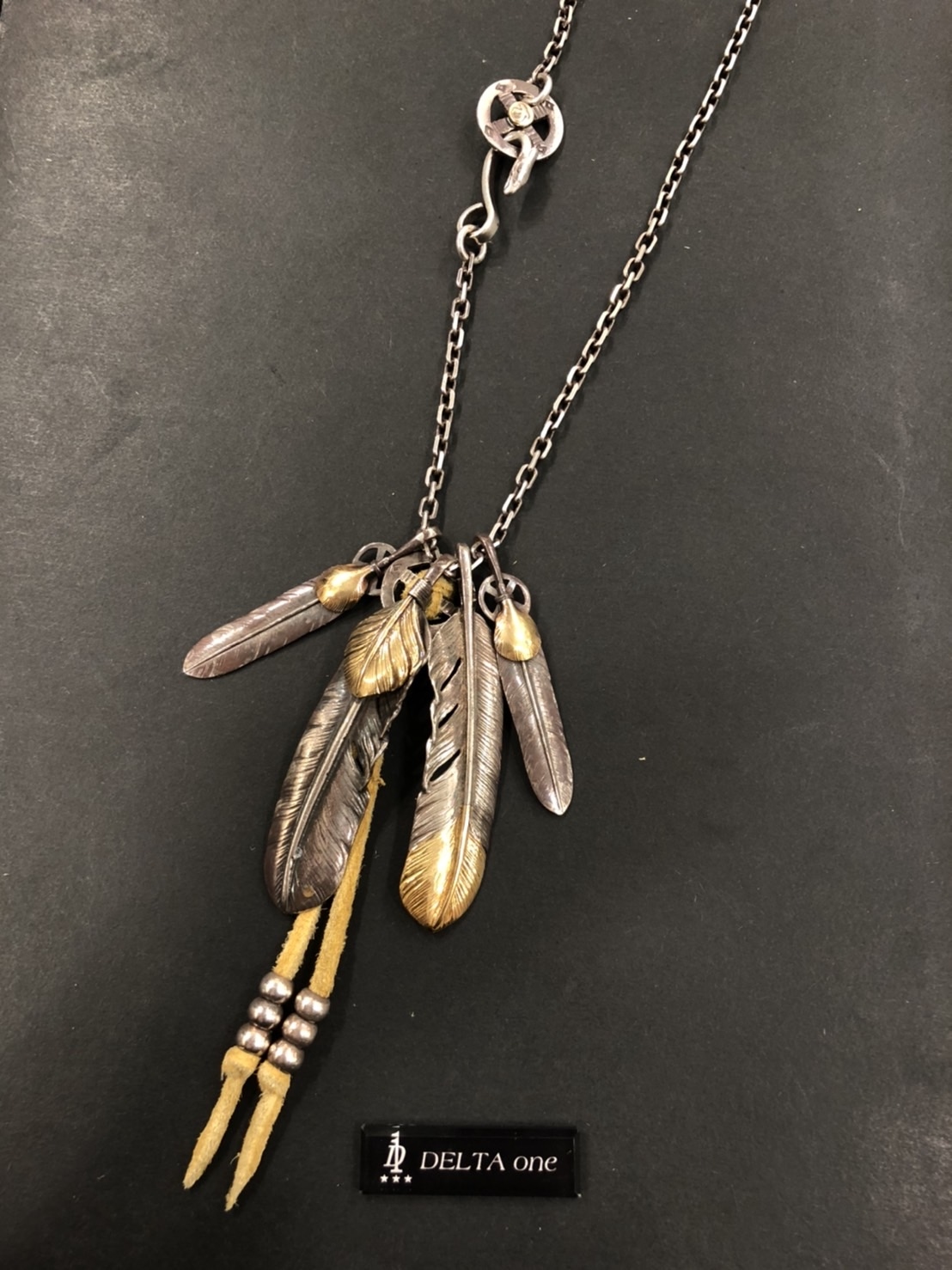 您可能已經從我們以前的文章中熟悉了此款式,所以這是goro's的羽毛中最流行的組合之一。不用多說明,它就是以日本名人木村拓哉(Takuya Kimura)配戴亮相而聞名。
如果您購買圓輪,您將免費獲得皮繩! 您也可以選擇皮繩的顏色。 有5種顏色:黑色,白色,紅棕色,深棕色和米色。
注意:此設計與米色皮繩組裝在一起。
讓我們知道您喜歡哪種顏色吧!
As you might already be familiar with this setup from our previous posts, this is one of the most popular combinations of goro's Feathers. Needless to say, it became famous for a set made by Japanese celebrity, Takuya Kimura (木村拓哉).
If you get the Wheel, you will receive the Leather Cord for free! You can also choose the color of the Leather Cord. There are 5 colors: Black, White, Reddish Brown, Dark Brown, and Beige.
Note: This setup is assembled with the Beige Leather Cord.
Do let us know which colour you like!