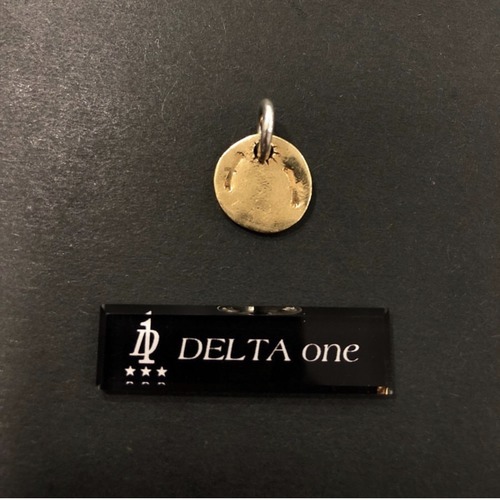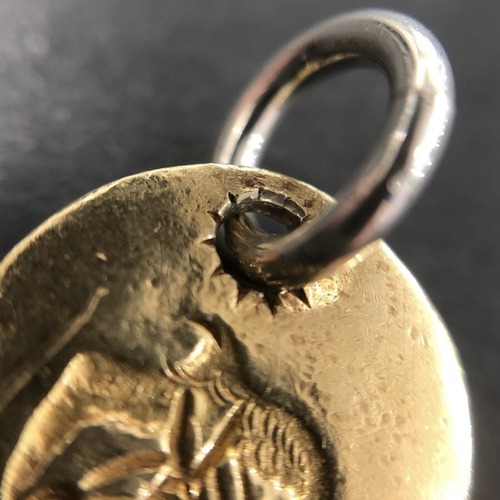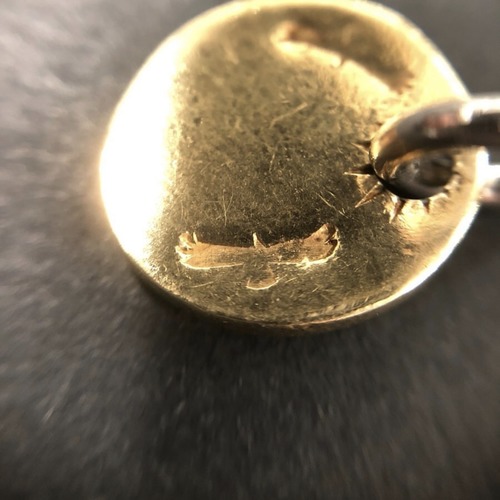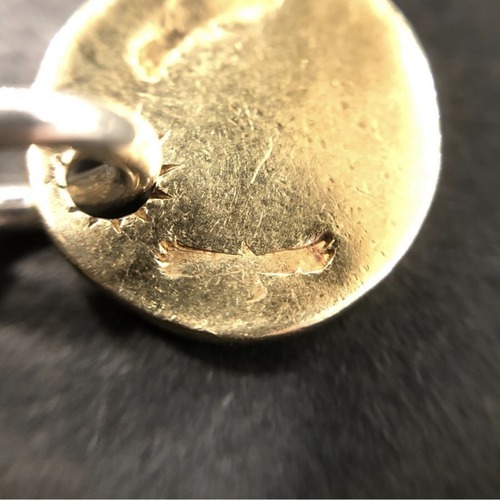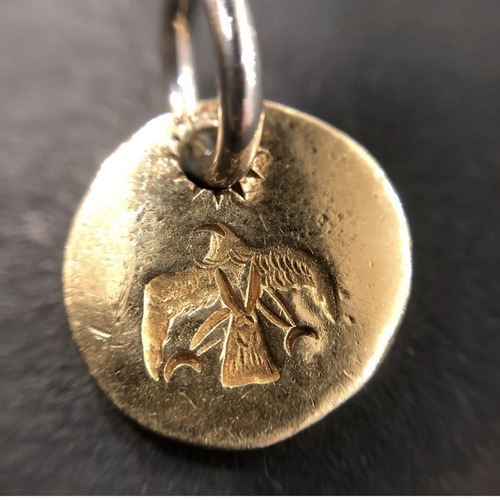 這種全金金屬強調的是鷹烙印的細線雕刻工法,位於金屬的正面和背面。此外,吊墜孔的雕刻精美而又不失均勻。這些印記和細線雕刻都是手工製作的。
特製金屬是一種特殊的金屬,因為它們是手工製作的,沒有使用特定的模具。高橋吾郎先生(Goro Takahashi)投入了自己的心血,每一件作品都散發著不同的魅力。
自從他去世以後,他的手工作品變得更加珍貴。另一方面,今天要獲得它們要來得困難許多,由於goro's官方不再能夠製造這些手工製品,因此它們的價值有望在未來會更增加。這就是為什麼這些特製物品值得收藏的原因!
在DELTAone中,有一些您從未見過的特製產品。如果您對我們的產品有任何疑問,請隨時與我們聯繫!我們非常樂意與您分享細節!
What should be highlighted about this All Gold Metal is the hairline carvings of the Eagle Stamp, which is located in the front and back of the Metal. Additionally, the pendant hole are carved beautifully yet unevenly. These stamps and hairline carvings are also created by hand.
Special-made Metals are a one-of-a-kind items, since they are handmade without using a specific mold. Goro Takahashi has put his hearts into making it and every piece exerts different charms.
Since his death, his handmade pieces became more valuable and precious. On the other hand, they are much harder to get today. As Goro can no longer create these handmade items, their value are expected to increase in the future. That is why these special-made items are worth getting!
There are several kinds of special-made items that you have never seen at DELTAone. If you have any questions about our products, please feel free to contact us anytime! We are more than happy to share the details with you!