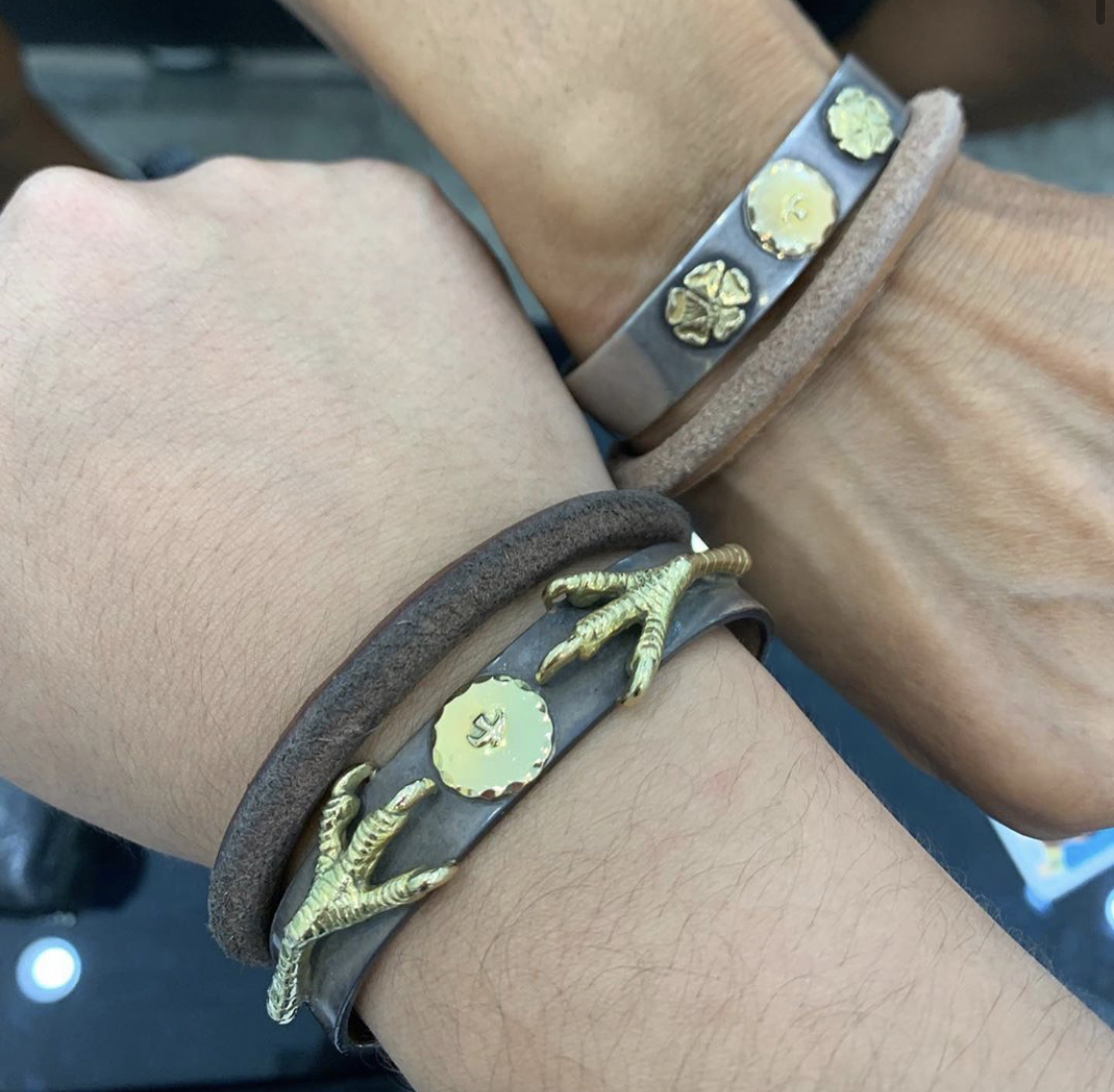 手腕上最酷的組合!
皮革手鐲是最基本,最容易上手的單品。可以肯定的是,這會是與特製手鐲最完美搭配。它使您整體看起來更加專業!
【皮革手鐲的大小?】
您可以從我們的資料頁面上的特別標示中找到皮革手鐲的尺寸!
The coolest combination for your wrist!
Leather Bracelet is the most basic and easy going item to start with. And for sure, it would be the perfect match with the special-made bracelet. It makes you more professional!
【Size of the Leather Bracelet?】
You may refer to the size of Leather Bracelet from the highlights on our profile page!