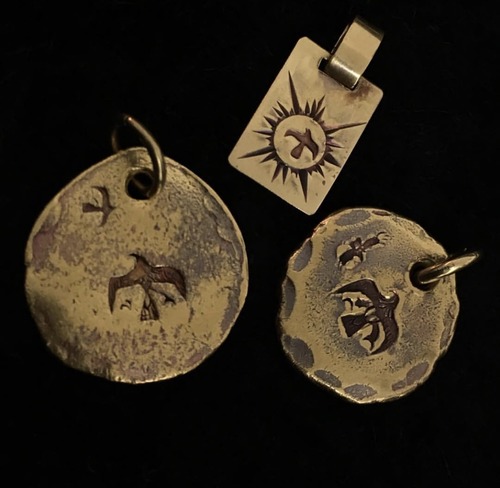 正如我們在上一篇文章中提到的,金屬是goro's的代表性作品之一。

最重要的是,市面上很多特製的金屬。 如果您正在尋找特製產品,金屬將是您的好選擇。 僅僅因為特製金屬製品的特殊雕刻更加地明顯。

例如,有名稱,年份,鷹烙印和線條雕刻的鷹烙印。 這些雕刻只能在特製件上看到。 大多數這些金屬都是為所特意所選的金屬製作的。 因此,每個金屬都有自己的雕刻和不同的外觀。

此外,K18金屬的徑向圖案的雕刻數量可能與標準圖案不同。 側面的烙印也是特製的象徵。

DELTAone有很多特製的金屬。 如果您有興趣,請立即參閱我們的網路商店。
As it has been mentioned on our previous post, the Metals are one of the signatory pieces from goro's.

On top of that, there are also a lot of special-made Metals. If you are looking for a special-made items, the Metals would be the option for you. Simply because the special carvings for the special made Metals are more noticeable and obvious. 

For example, there are name, year, eagle stamp and hairline carved eagle stamp. These carvings could only be seen on the special-made pieces. Most of these Metals are specially crafted for the chosen one. Hence, each Metal has its own carvings and different apperance. 

Additionally, the number of carvings for the radial pattern for the K18 Gold Metal might differ from the standard ones. The stamp on the side would be the symbol of the special made too.

There are plenty of special-made Metals at DELTAone. If you are interested, please take a look our online store now.