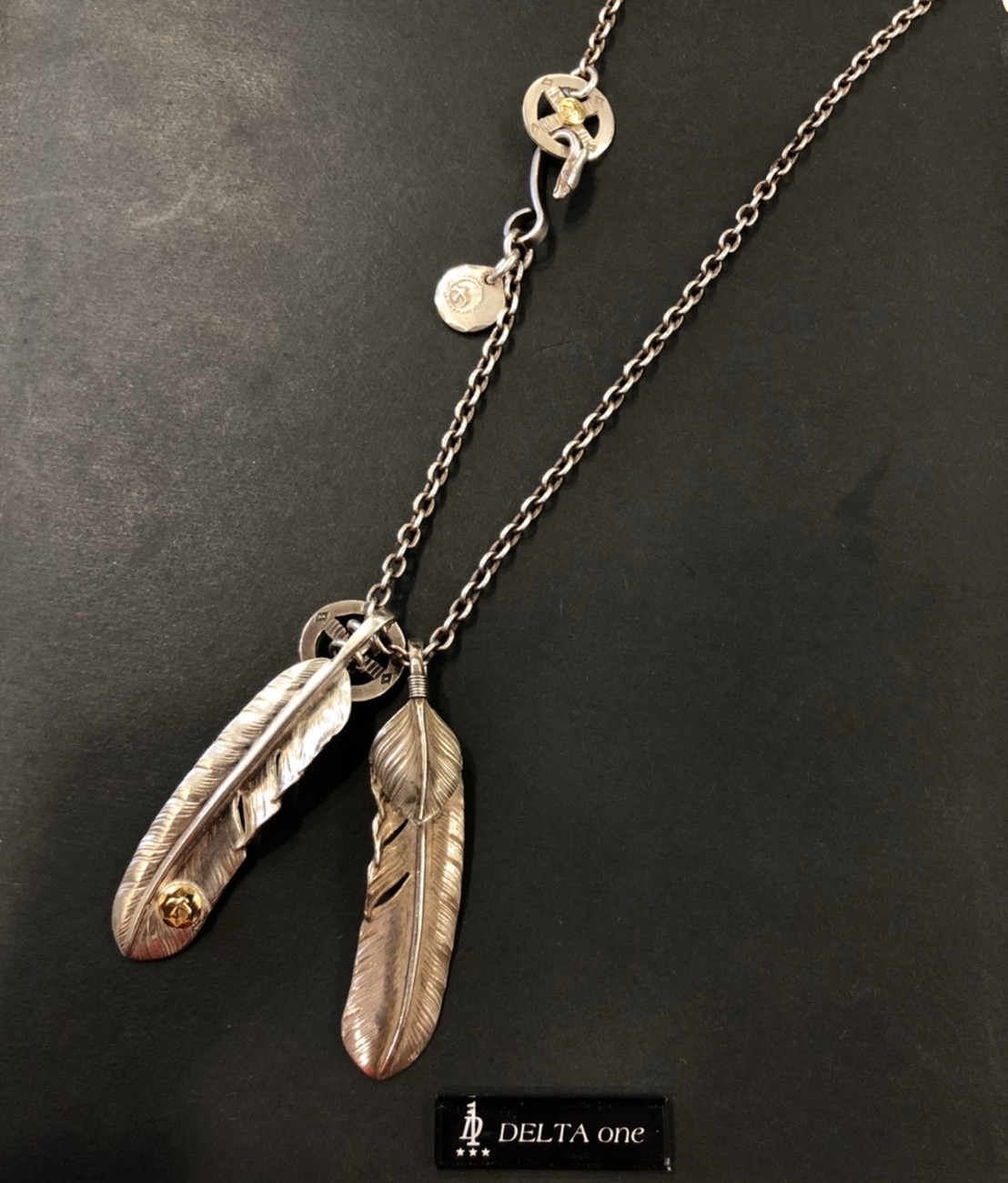 如果您更喜愛銀的飾品,那這會是很棒的選擇!
羽毛、圓輪和金屬物品均由銀製成,它不會太奢華高調,但卻可以非常時尚。
・上銀特大羽毛(右羽):10800港幣起
・金屬特大羽毛(左羽):12600港幣
・銀輪:17500港幣
・鷹扣細角項鍊:5400港幣
・ K18金銀輪:11700港幣
・新款:銀太陽金屬吊墜(S):5400港幣
・W圓釦配件:400港幣 ×2
注意:
1)價格可能會因商品市場價格的波動而有變化
2)參考價格是目前可用的最低價格
If you prefer the silver more, here you go!
The Feathers, Wheel and Metal items are made from silver. It is not too flashy but very stylish.
・Silver Top Feather Right (XL): 10800HKD~
・Feather with Metal Left (XL): 12600HKD
・Silver Wheel: 17500HKD
・Small Cornered Chain with Eagle Hook: 5400HKD
・Silver Wheel with K18 Gold: 11700HKD
・New Design: Silver in Sun Metal (S): 5400HKD
・Double Jump Ring: 400HKD ×2
Note:
1) The price may change due to the fluctuation of the item's market price.
2) The reference price is the lowest price available now.