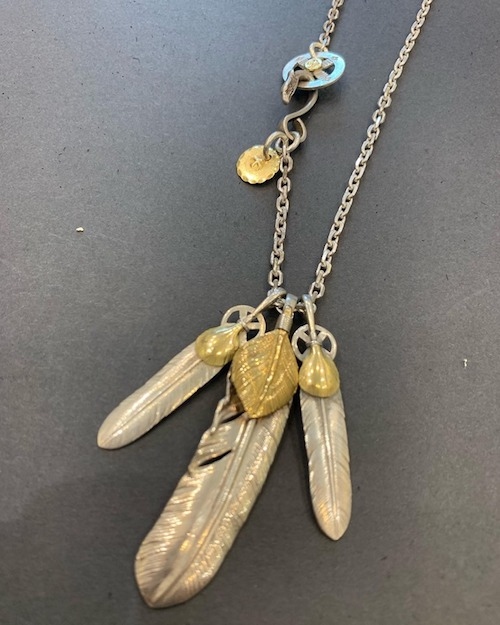 ⑴
細角項鍊: 5300港幣 
上金特大羽毛: 13400港幣起 
⑵
十字輪羽毛(L) 7100港幣起 ×2 
⑶
K18金銀輪: 11600港幣 
⑷ 
K18金太陽金屬吊墜: 7400港幣起

您可以從基礎又簡約的款式開始您的設計!
透過添加不同的配件來完成您的項鍊, 是最棒享受goro's旅程的方法! 

⑴
Small Cornered Chain: 5300HKD
Gold Top Feather (XL): 13400HKD~

⑵
Heart Wheel Feather (L) 7100HKD~ ×2

⑶
Silver Wheel with K18 Gold: 11600HKD

⑷
K18 Gold Sun Metal: 7400HKD~
You can always start with the basic and simple setup!
Adding on the additional items to complete your necklace would be the best way to enjoy your goro's journey!