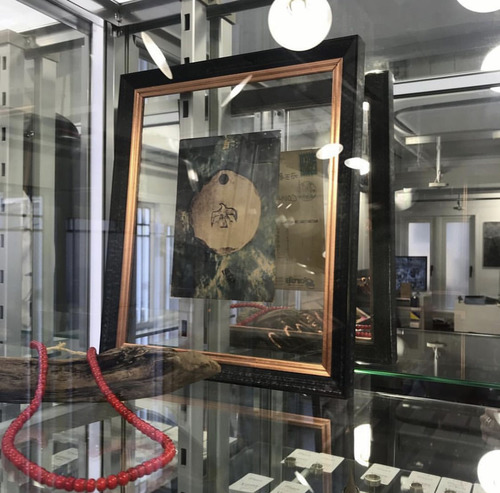 這是高橋吾郎(Goro Takahashi)發送給他的重要客戶的明信片。 1987年,他對原宿的店鋪進行了整新翻修。
用日語說 店が新しくなりました。一生懸命創りましたので,見に來てください。
"我們的商店已經過裝修。 經過長時間的努力,誠摯的歡迎您來參觀。"
吾郎的熱情和精湛的技藝體現在他的話語中,他的信念繼續激發著人們的靈感。 這就是為什麼goro's如今很受歡迎的原因。
This is a postcard that was sent by Goro Takahashi to his important customers. It was sent in 1987 when he renovated his shop in Harajuku.
It says in Japanese, 店が新しくなりました。一生懸命創りましたので、見に来てください。
"Our shop has been renovated. I worked very hard. Please come and visit us."
Goro's passion and his craftsmanship is expressed in his words, and his belief continues to inspire the people. That is the reason why goro's is popular today.