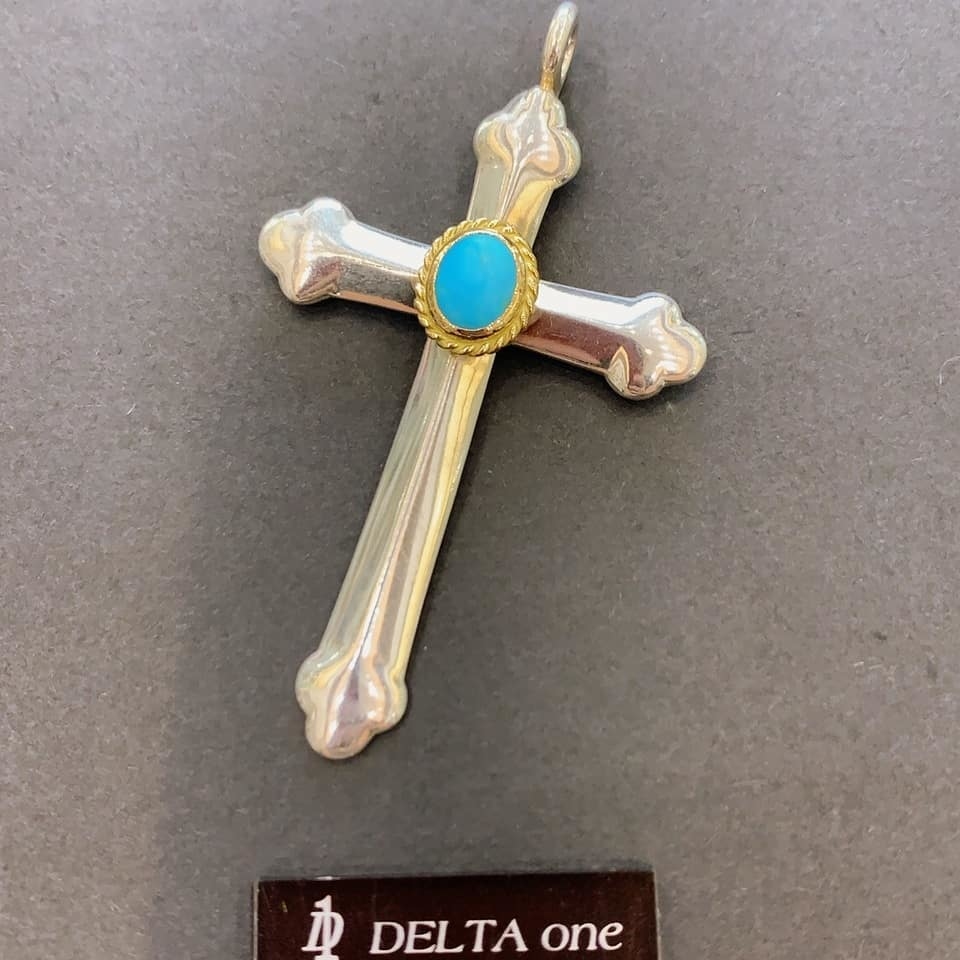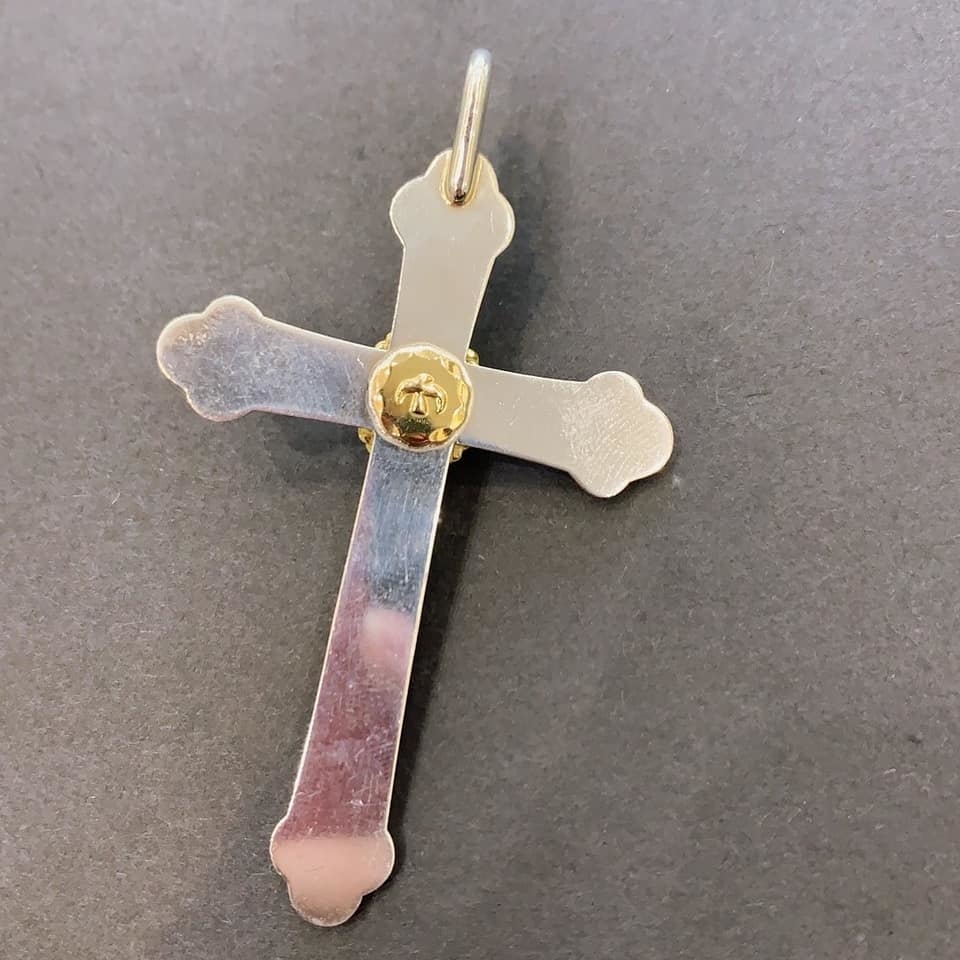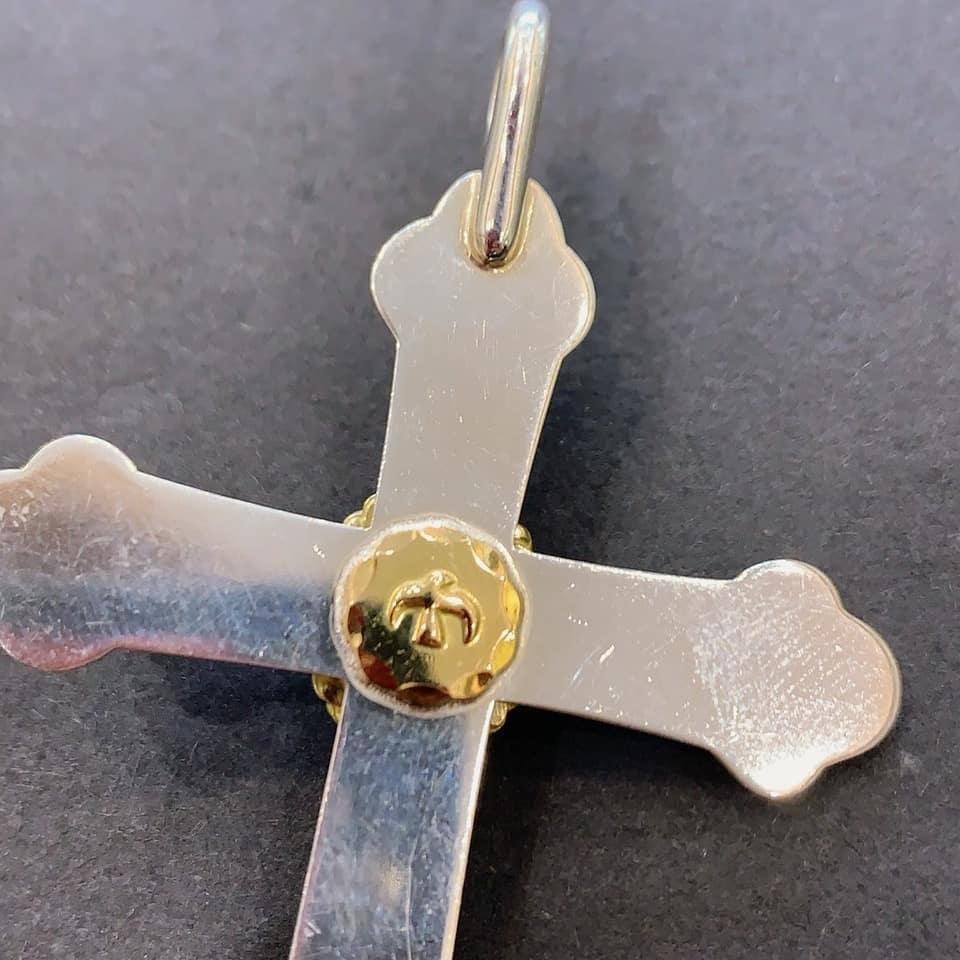 𝙜𝙤𝙧𝙤'𝙨 |✨𝗥𝗔𝗥𝗘✨𝘾𝙧𝙤𝙨𝙨 𝙬𝙞𝙩𝙝 𝙂𝙤𝙡𝙙 𝙍𝙤𝙥𝙚 𝙏𝙪𝙧𝙦𝙪𝙤𝙞𝙨𝙚
This is the Cross that was launched right after the summer holiday of the goro's official store.
WHY IS IT SO RARE?
This is because of the size of the Turquoise! It is a huge Turquoise that is only produced for that period of time! Additionally, the K18 Gold Sun Metal is soldered behind too!
The Cross is the motif that never goes out of date! Classic and easy-going.
goro's | ✨稀有✨金繩綠松石十字架
這個十字架是暑假之後在goro's官方商店中推出的
為什麼如此稀有?
正是因為綠松石的大小! 那是只在那段時間內生產的巨大的綠松石!此外,K18金太陽金屬吊墜也被焊接在後面!
十字架是永遠不會過時的品項,經典又隨性