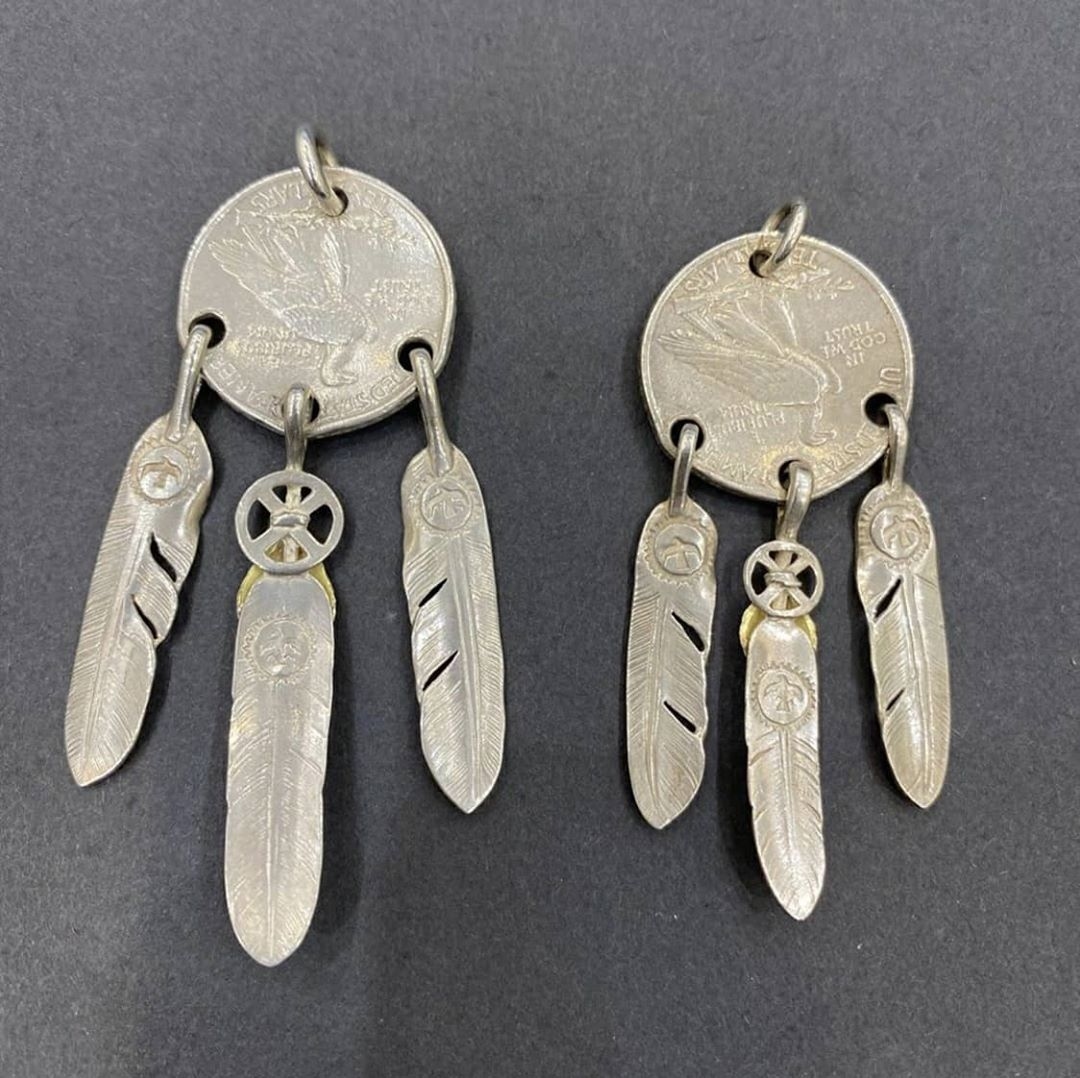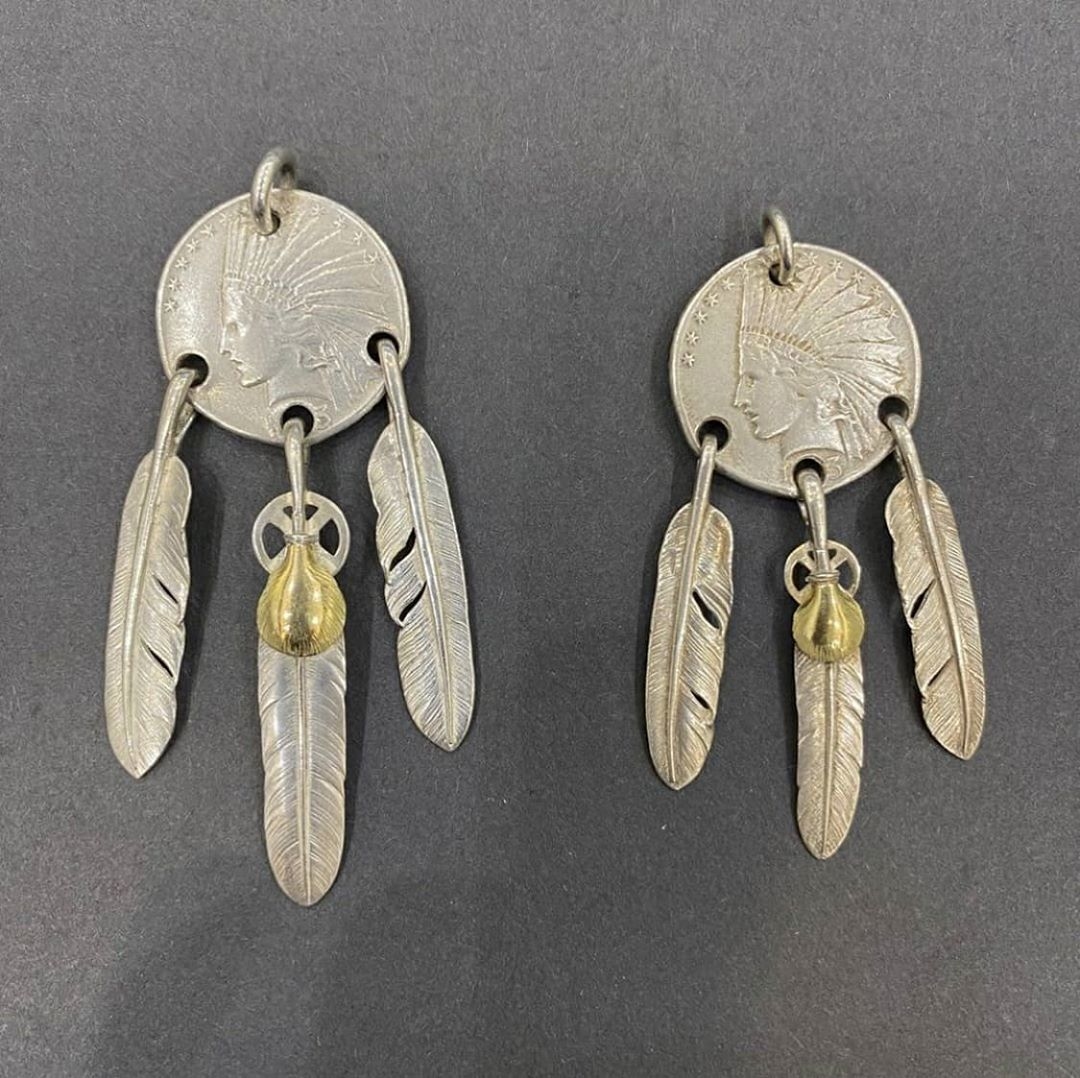 𝐠𝐨𝐫𝐨'𝐬 | 三吊羽毛吊墜
它具有三種尺寸:S、M、L。
(硬幣的大小是相同的)
它是goro's裡面最精美的物品之一,需要有額外的步驟才能製作出該物品。工匠需要切開羽毛的吊墜孔,以便可以將其連接到硬幣的孔上。 然後,需要將切開的吊墜孔焊接回去。
最重要的是,您幾乎不會在全新的狀態下看到此項目。而我們目前所有三個尺寸都有現貨!
皮繩和鍊條都能與其搭配得很好!在goro's大全書中也有介紹
𝐠𝐨𝐫𝐨'𝐬 | 𝟑 𝐇𝐚𝐧𝐠𝐢𝐧𝐠 𝐅𝐞𝐚𝐭𝐡𝐞𝐫𝐬
It comes with three sizes: S, M and L.
(The size of the coin is same)
It is one of the most elaborate items from goro's, it requires extra steps to craft this item. The craftsman needs to cut open the pendant hole of the Feather so that it can be attached to the holes of the Coin. Then the pendant hole needs to be soldered back afterward.
Most importantly, you hardly see this item in a brand new condition. All three sizes are available in our stock now!
It goes well with both the Leather Cord and Chain! It is also featured in the Legend of Harajuku goro's book.