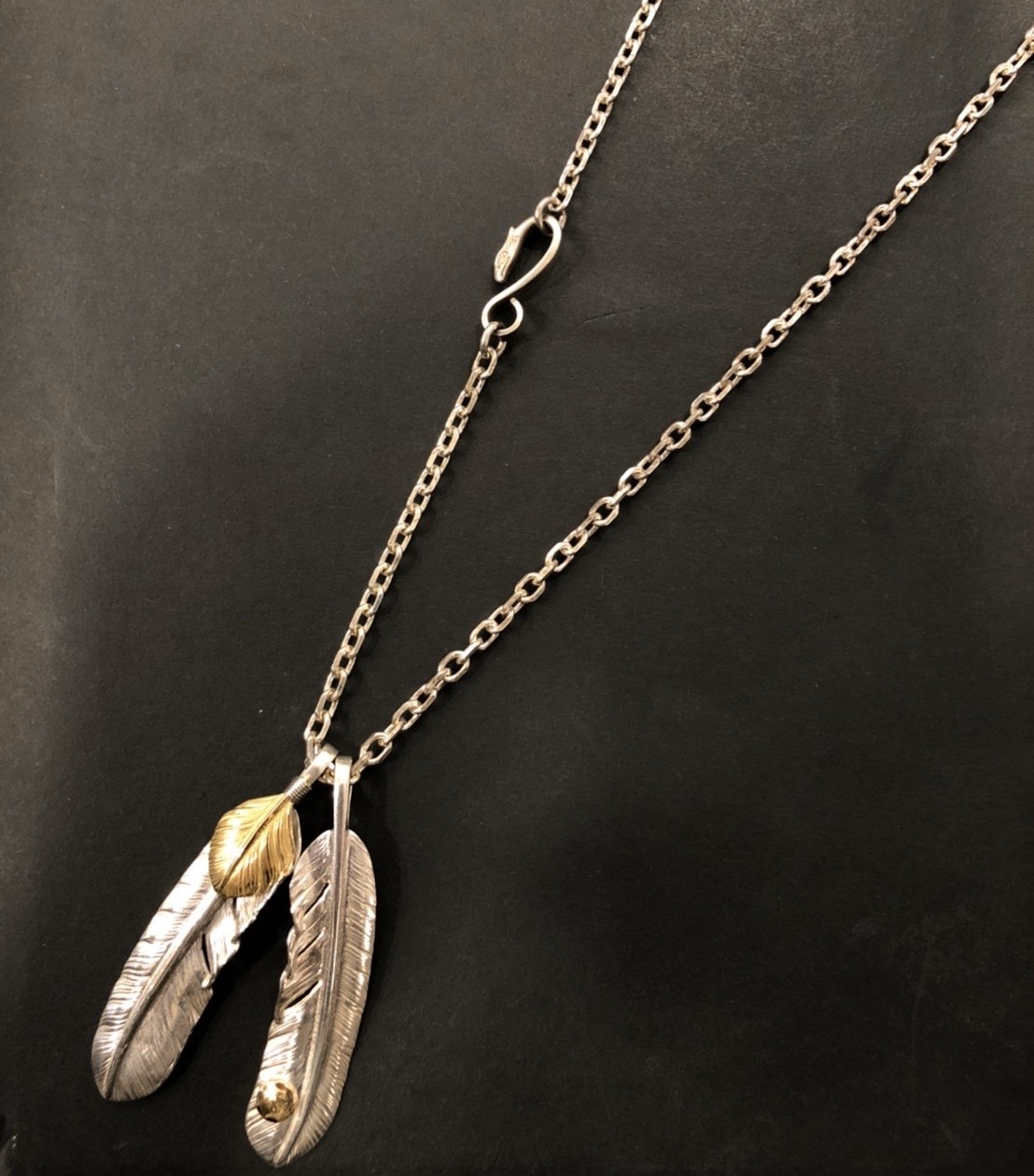 簡單且時尚,這就是goro's的許多粉絲開始的方式。
上金羽毛是一件很隨性的單品,您可以在未來輕鬆添加新的羽毛上去。
此款式使用 長鍊條(70厘米),如果您正在尋找一種時尚風格或想要嘗試一些不同的東西,那這就會是您的一個明智選擇,它也能與高端精品相匹配。
注意:大型鍊條系列僅針對長鍊條生產,請注意您所選擇的羽毛,大鍊條無法穿過帶原始孔洞的舊款羽毛吊墜孔,如果不確定相關細節,歡迎在購買前與我們聯繫。
Simple but fashionable. This is how a lot of goro's fan start.
The Gold Top Feather is an easy going item, you can easily add new Feathers afterwards.
The Long Chain (70cm) is used for this setup. It would be a wise choice if you are looking for a trendy style or wants to try something different. It also matches with the outfit from the high-end brands.
Note: The Large Chain series are only produced for the Long Chain. Please be aware of the Feather you select. The Large Chain will not go through the pendant hole of the OLD Design Feather with original hole. If you are unsure, please kindly contact us before your purchase.