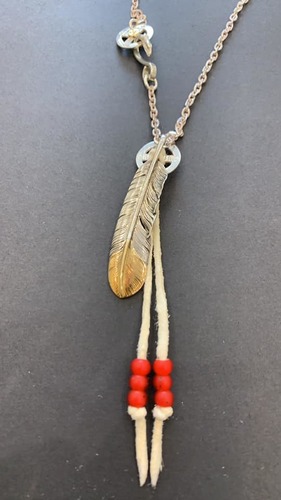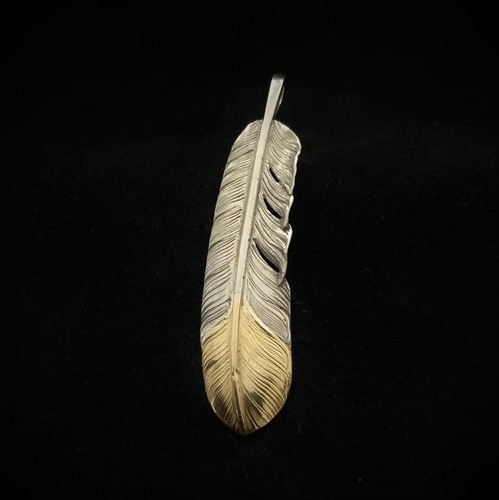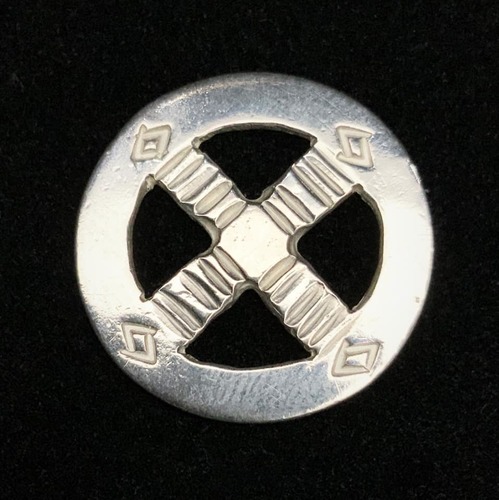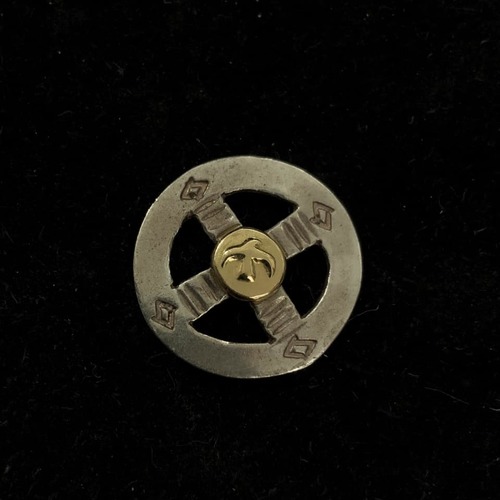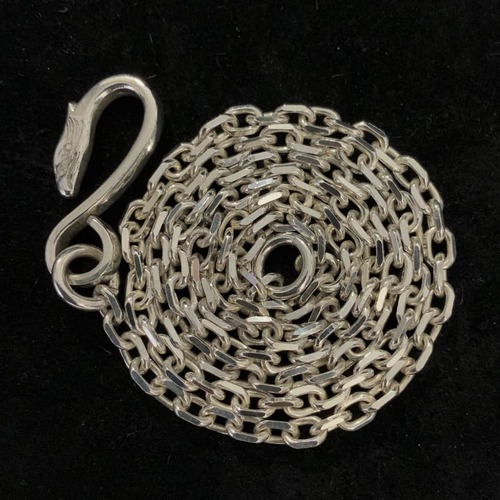 我們可以說先金羽毛是最美麗的羽毛之一,簡約而內斂,微妙且別緻,因此,
單一的羽毛風格將是先金羽毛最好的選擇,為了提升設計感,你可以像在這張圖片中添加這樣的紅色串珠,
如果您正在尋找更簡單和成熟的外觀,建議可以使用銀/全金串珠。
·鷹扣細角項鍊:5,500港幣
·K18金銀輪:11,800港幣
·先金特大羽毛:52,000港幣起
·銀輪:17,100港幣
·紅色串珠:30港幣 / 顆
We would say that Gold Tip Feather is one of the most beautiful Feathers.
Simple yet modest, subtle and chic.
So, the single Feather style would be a better option for Gold Tip Feather to stand out more.
To be more playful, you can add the Red Beads like this one in this image.
If you are looking for a more simple and mature looking appearance, the Silver/All Gold Beads are recommended.
・Small Cornered Chain with Eagle Hook: 5,500HKD
・Silver Wheel with K18 Gold: 11,800HKD
・Gold Tip Feather (XL): 52,000HKD~
・Silver Wheel: 17,100HKD
・Red Beads: 30HKD/pc
DELTAone為goro's在日本最可信的零售商