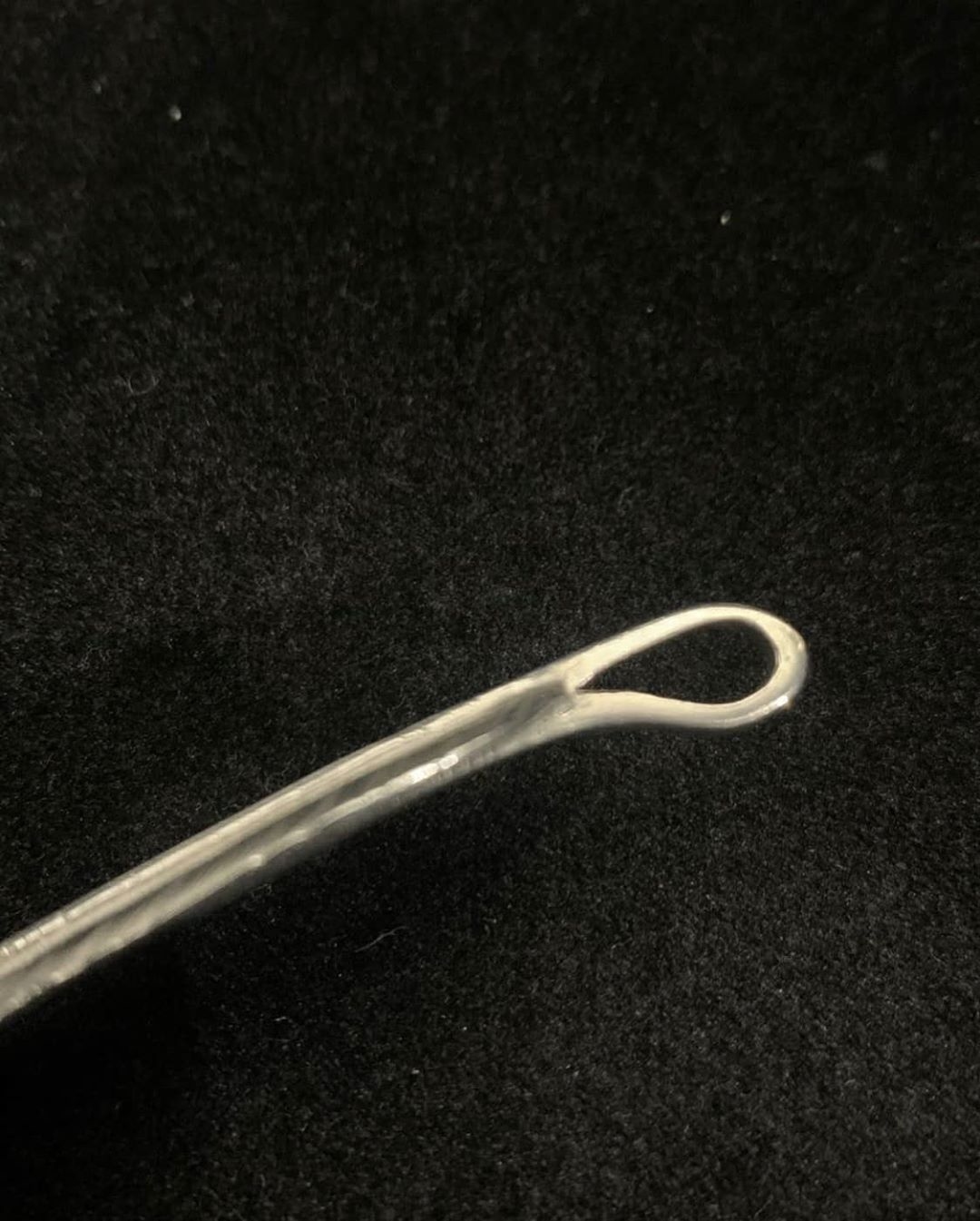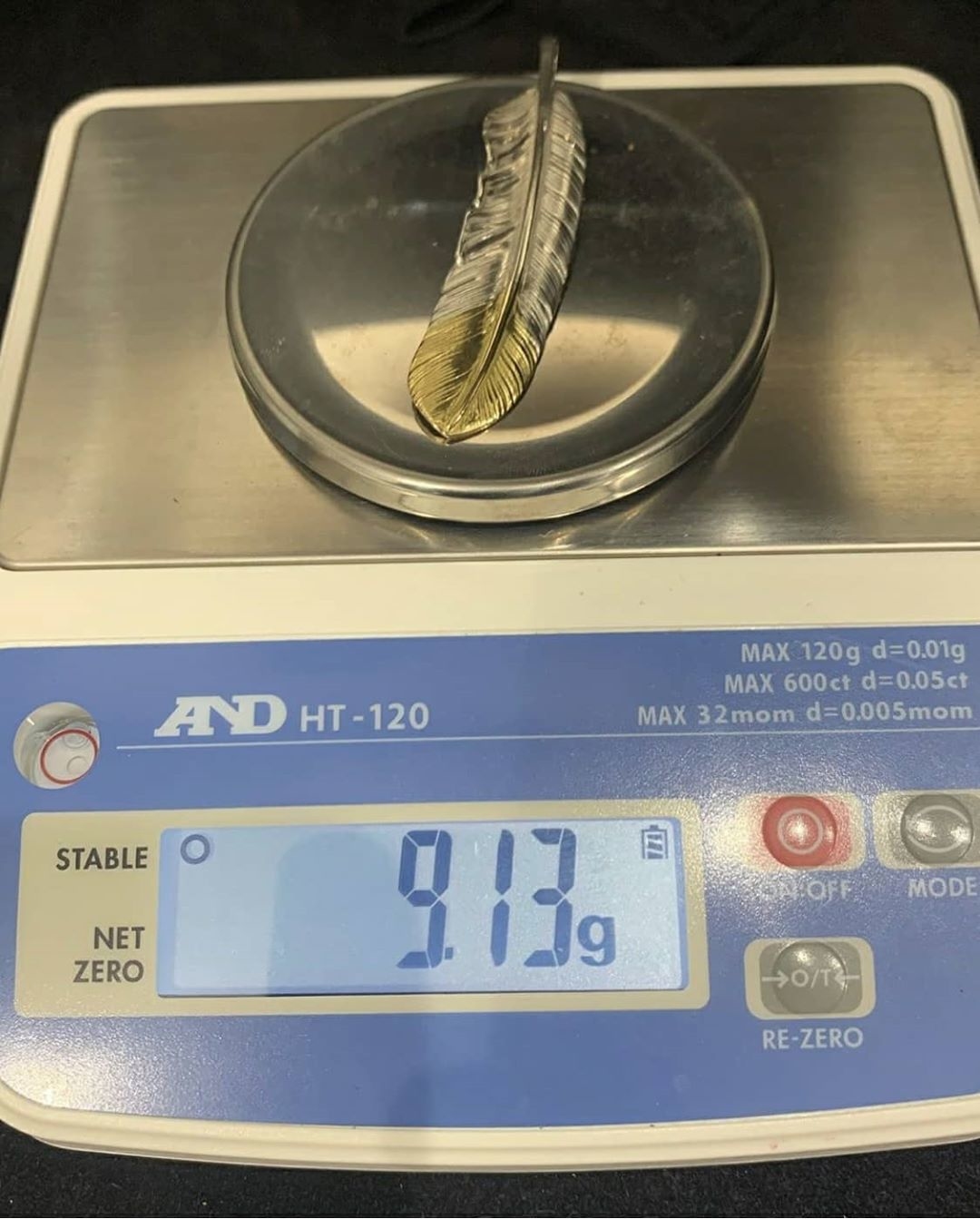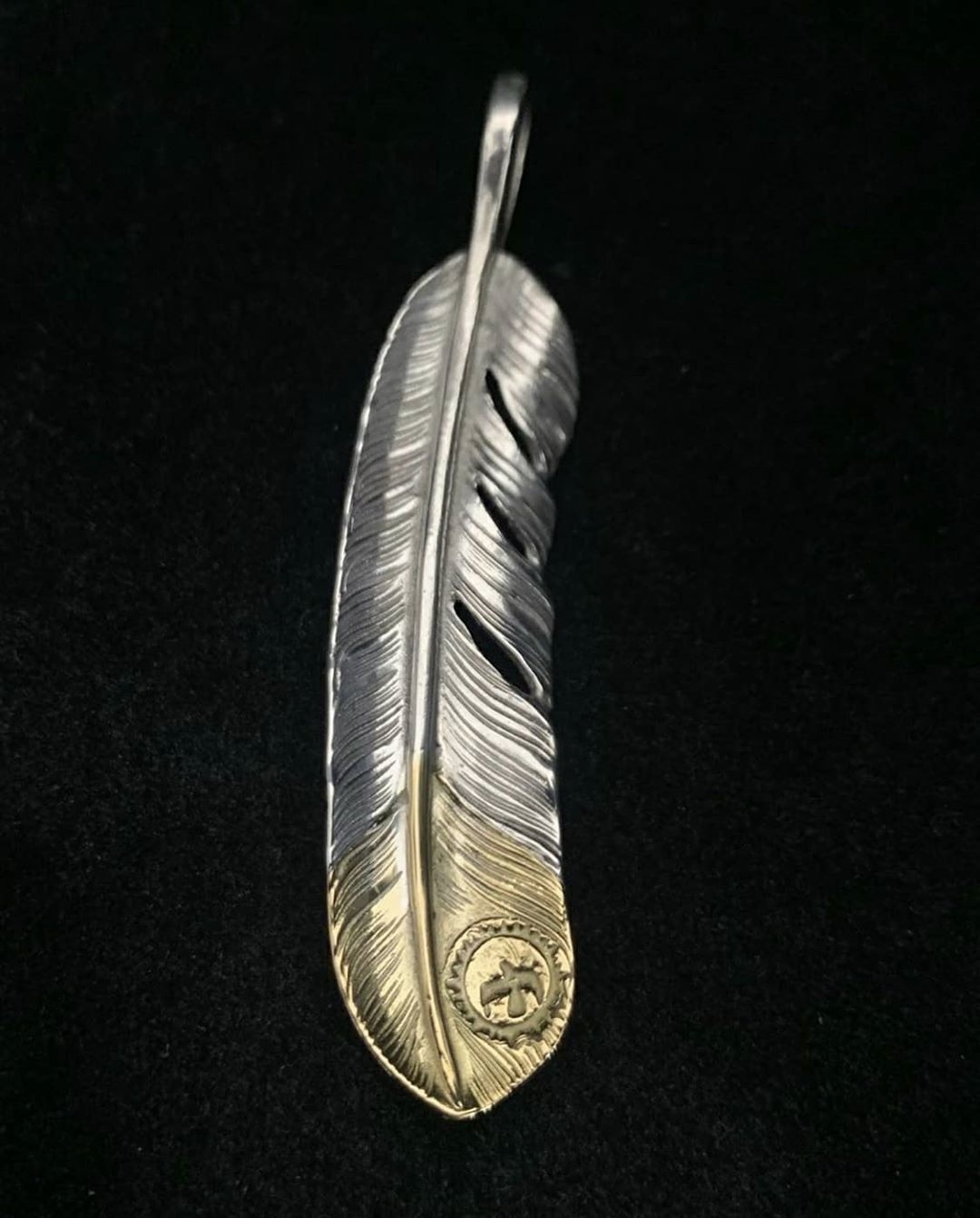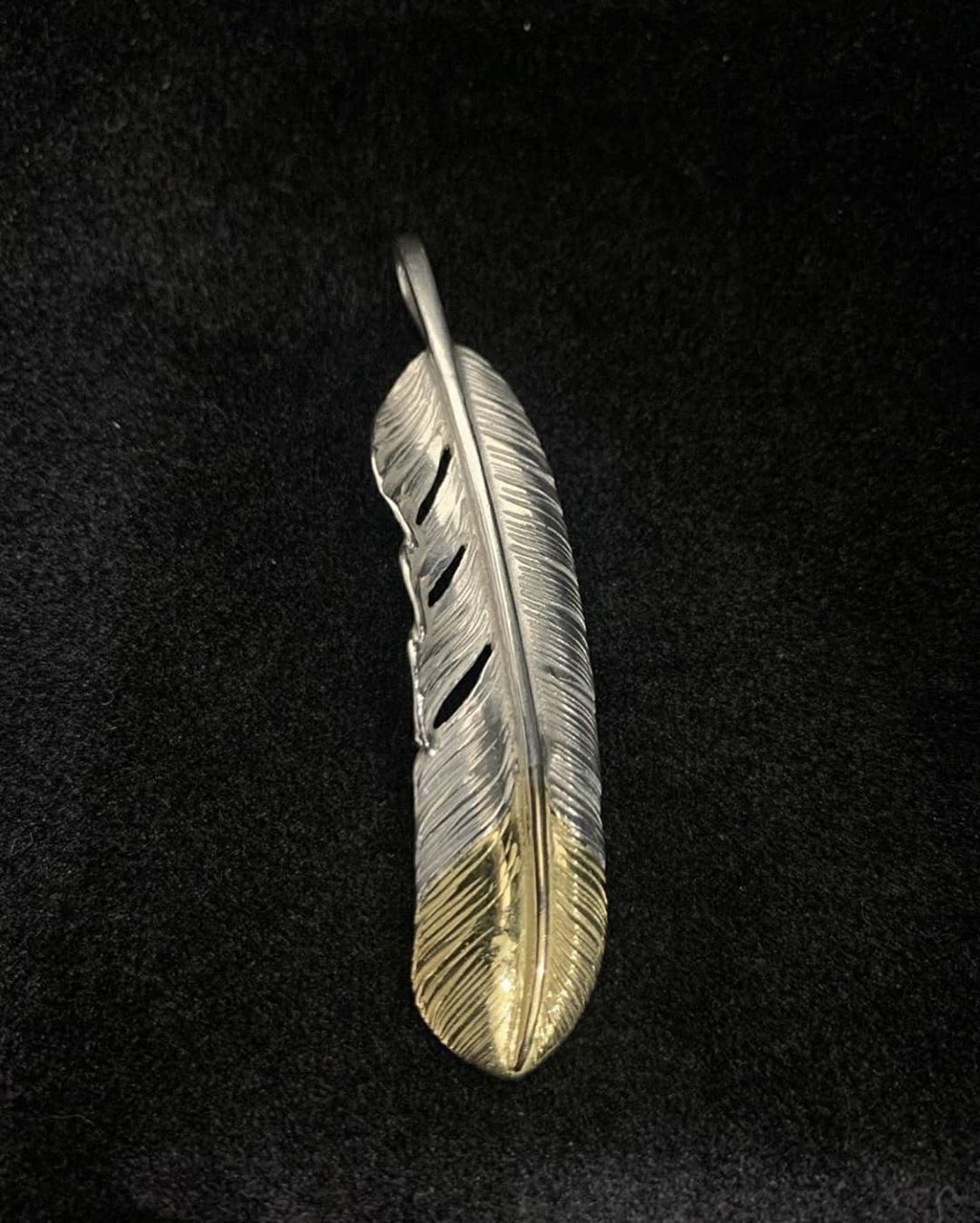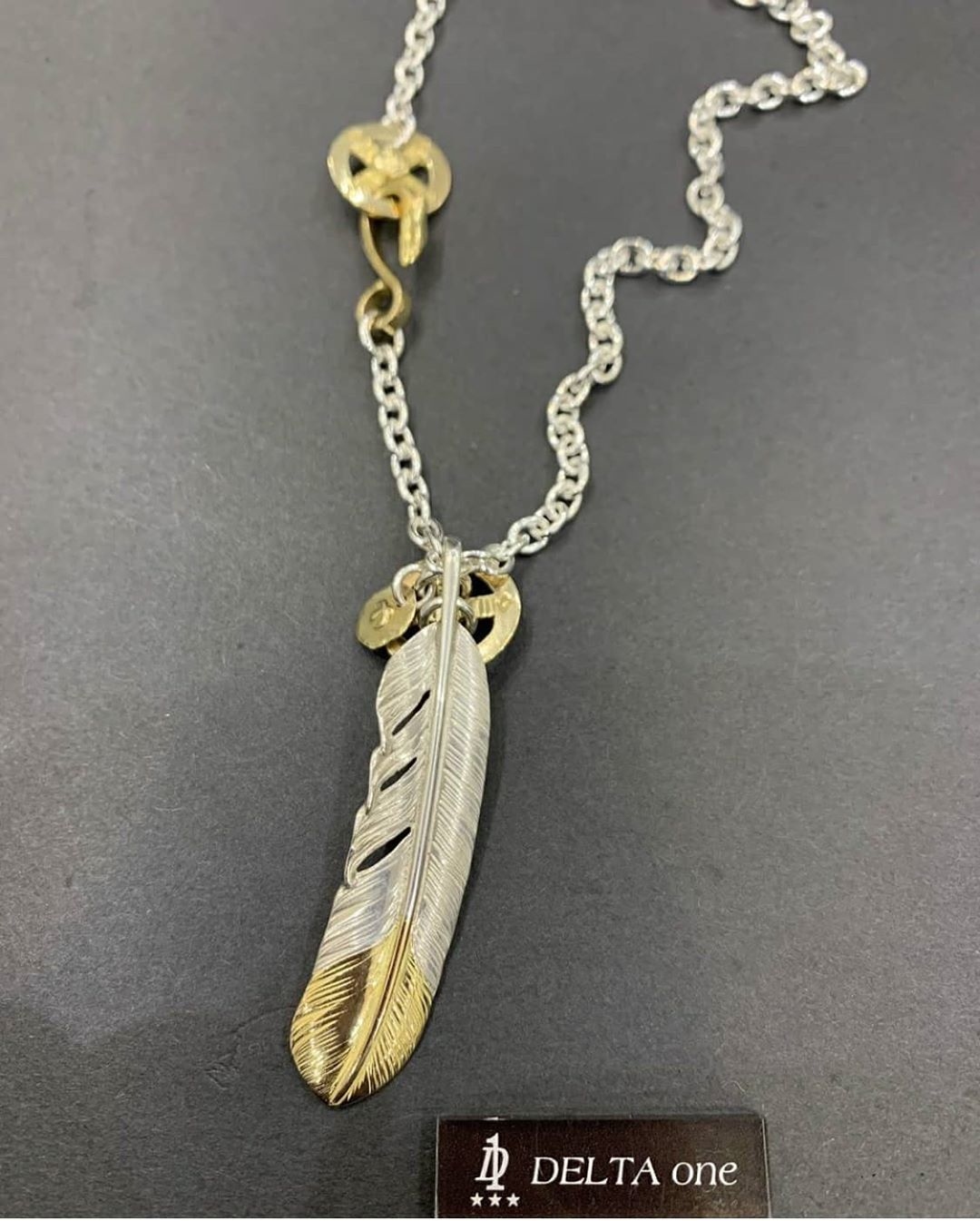 𝐠𝐨𝐫𝐨'𝐬 | 先金特大羽毛
我們在最近的貼文中有提到先金特大羽毛這個主題
先金特大羽毛的價格飛漲,尤其是右羽毛。 僅是因為右羽毛的需求大於左羽毛,日本著名名人木村拓哉(Takuya Kimura)也擁有該款右羽毛!
基於吊墜孔的設計,這款"先金特大羽毛"大約在5至8年前就被製成了(您可以參考圖4來查看吊墜孔),據說在此期間製作的先金特大羽毛特別漂亮。
𝟭. 黃金和銀之間的連接處很精緻
𝟮. 羽毛後面的鷹烙印的雕刻很深
𝟯. 重量很重
5-8年前製作的羽毛上可見到具有這三個關鍵特徵的先金特大羽毛
由於所有物品均為手工製作,因此每根羽毛都有其獨特的魅力。
這也是收集goro's的樂趣之一。
𝐠𝐨𝐫𝐨'𝐬 | 𝐆𝐨𝐥𝐝 𝐓𝐢𝐩 𝐅𝐞𝐚𝐭𝐡𝐞𝐫 (𝐗𝐋)
We recently touched on the topic of Gold Tip Feather (XL) in our previous post.
The price of the Gold Tip Feather is surging rapidly, especially the right-side Feather. Simply because the demand of the right-side Feather is greater than the left-side. Famous Japanese celebrity, Takuya Kimura also owns the right-side Feather.
Based on the design of pendant hole, this Gold Tip Feather was crafted about 5-8 years ago (you can refer to image #4 to see the pendant hole). It is said that the Gold Tip Feather crafted during this period is most beautiful.
𝟭. 𝗧𝗵𝗲 𝗷𝗼𝗶𝗻𝘁 𝗯𝗲𝘁𝘄𝗲𝗲𝗻 𝗚𝗼𝗹𝗱 𝗮𝗻𝗱 𝗦𝗶𝗹𝘃𝗲𝗿 𝗮𝗿𝗲 𝗯𝗲𝗮𝘂𝘁𝗶𝗳𝘂𝗹𝗹𝘆 𝗰𝗼𝗻𝗻𝗲𝗰𝘁𝗲𝗱
𝟮. 𝗧𝗵𝗲 𝗘𝗮𝗴𝗹𝗲 𝗦𝘁𝗮𝗺𝗽 𝗯𝗲𝗵𝗶𝗻𝗱 𝘁𝗵𝗲 𝗙𝗲𝗮𝘁𝗵𝗲𝗿 𝗶𝘀 𝗱𝗲𝗲𝗽𝗹𝘆 𝗰𝗮𝗿𝘃𝗲𝗱
𝟯. 𝗧𝗵𝗲 𝘄𝗲𝗶𝗴𝗵𝘁 𝗶𝘀 𝗵𝗲𝗮𝘃𝘆
Gold Tip Feather with these three key factors are observable on the Feather that was crafted 5-8 years ago.
Since all the items are hand-made, every Feather has its own charms. It is also one of the enjoyable things to collect from goro's.