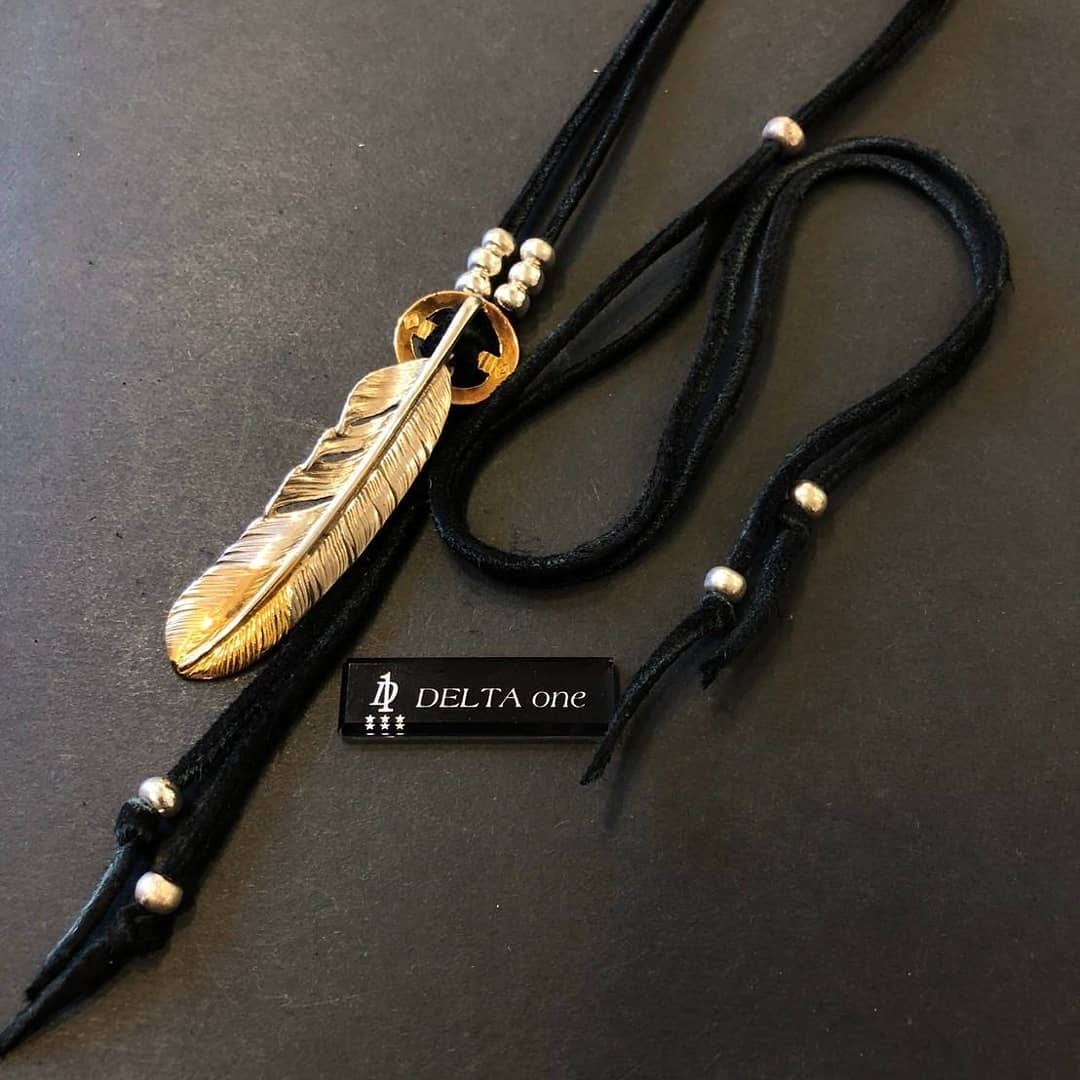 It is the only Feather that uses a different cast mold and it is slightly smaller compared to the other Feathers. They also use two different molds for Gold and SIlver pieces, since it cannot be made together. Each Feathers may end up slightly different because every Gold and Silver pieces are soldered by hand at the end of the process. Hence, a small gap or an excess wax might be observable.
There are important initial scratches, which is the two scratch lines on the top right of the Eagle Stamp. This only exists for Gold Tip Feather facing the Right. If these lines are shallow or not visible, it might be fake.
The Eagle stamp is the basic point that we all pay attention first, however there are a lot more key points for identification.
Our experienced professional team will carefully inspect, and the only items that meets the criteria are selected at DELTAone.
它是唯一使用不同鑄模的羽毛,與其他羽毛相比,它略小些。他們還對黃金和銀的部分使用兩種不同的模具,因為它們不能一起製作。每根羽毛的結局可能會略有不同,因為在過程結束時,需要手工焊接每塊金和銀。因此,可以觀察到小的間隙或些微的蠟。
有重要的初始刻痕,即鷹印記右上方的兩條刻痕。 這僅適用於面向右側的先金羽毛,如果這些線淺或不可見,則可能是假的。
鷹印記是我們大家首先要注意的基本點,但是還有很多要識別的關鍵點。
我們經驗豐富的專業團隊將仔細檢查,只有符合條件的項目才會在DELTAone中被販售。