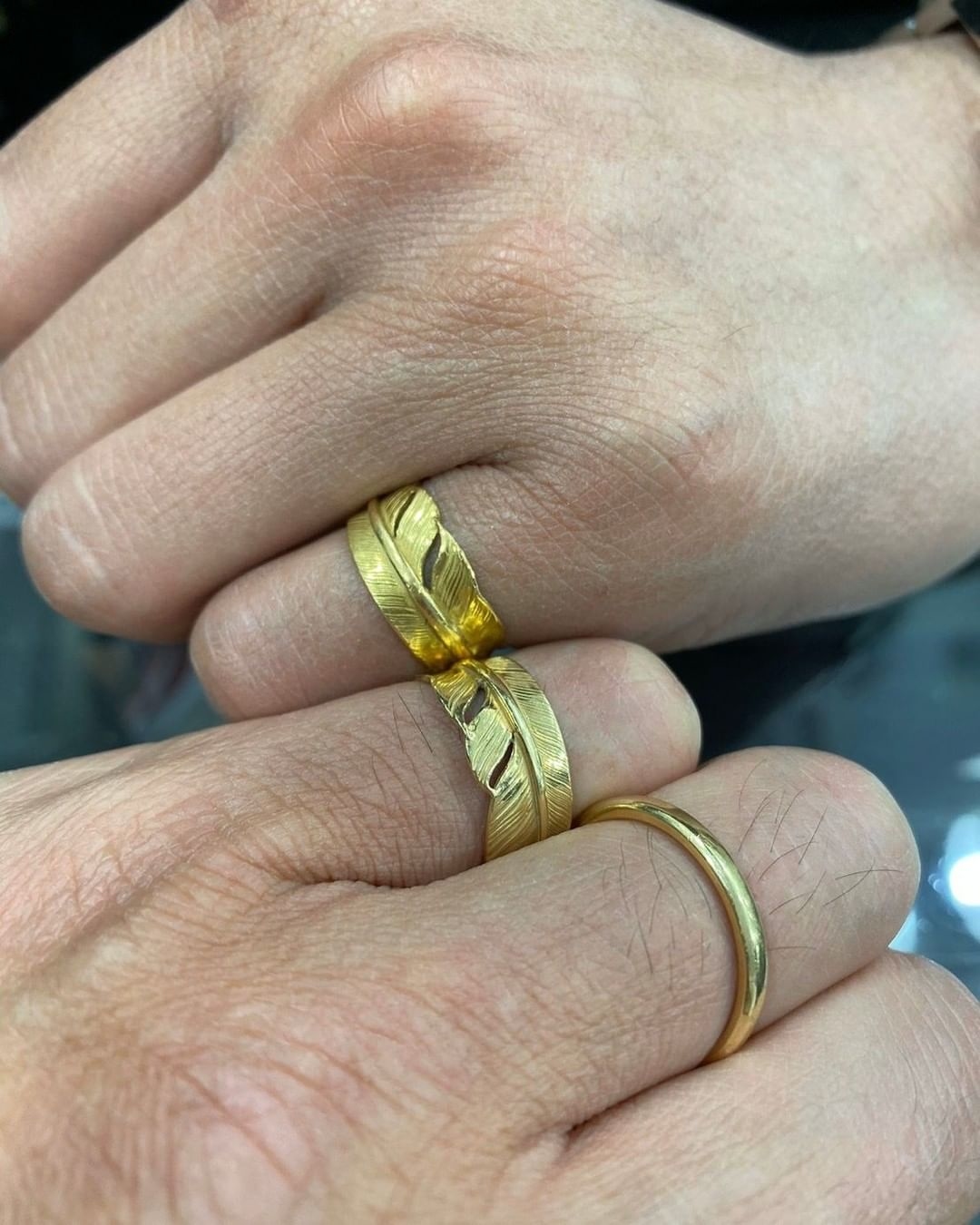 𝐠𝐨𝐫𝐨'𝐬 | 全金羽毛戒指
它也被稱為"尾戒"
由於它是由全金羽毛(L) 製成的,因此只有較小的尺寸可用,女性顧客也可能可以像普通戒指一樣戴在其他手指上!
這是goro's中對女性和男性來講都非常受歡迎的品項之一,我們也非常建議將其作為禮物!它非常好搭配任何衣服!對於甚至不熟悉goro's的人來說,這也可以是一個很好的禮物。
它目前沒有現貨,但是希望我們可以很快的再次將它入庫!
𝐠𝐨𝐫𝐨'𝐬 | 𝐀𝐥𝐥 𝐆𝐨𝐥𝐝 𝐅𝐞𝐚𝐭𝐡𝐞𝐫 𝐑𝐢𝐧𝐠
It is also called the "Pinky Ring". Since this is made from the All Gold Feather (L), only smaller sizes are available. The female customer can wear it as a normal ring too!
This is one of the items from goro's that are popular from both men and women. We always suggest this item for a gift! It is easy to wear and it matches well with any kind of outfits! It could be a good gift for people who are also not familiar with goro's.
It has been out of stock for a while, but hopefully, we will receive it again!