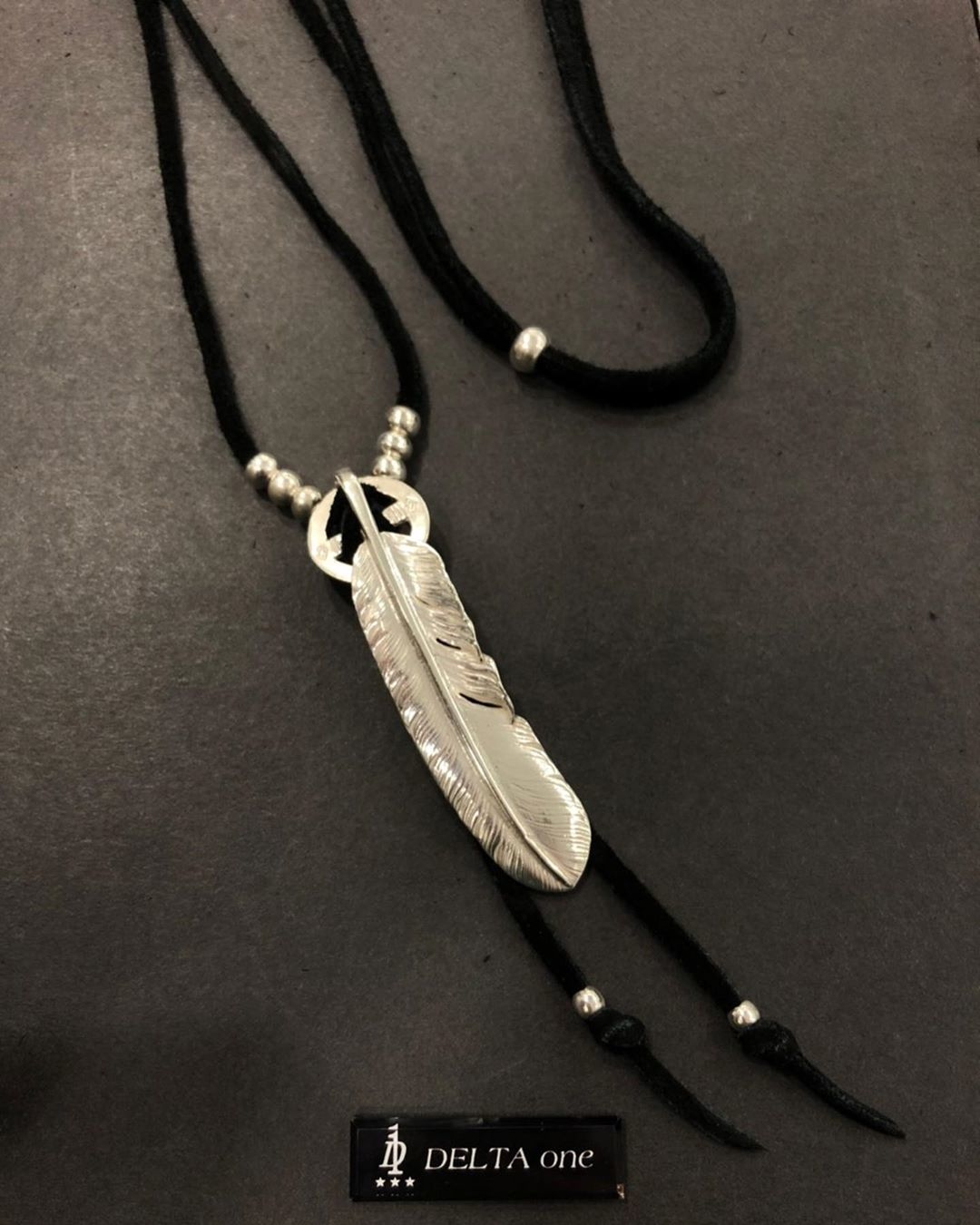 goro's | To be chic✨
The setup unified with more silver items is recommended for a high-end outfit or if you want to keep it fashionable and simple.
【Details】
・Leather Cord
・Plain Feather Left (XL)
・Silver Wheel
・Silver Beads
Also, we are always capable of adjusting the items that is being used, according to your budget and preference. Please feel free to contact us for consultation!
goro's | 別緻✨
對於高端服裝,或者如果您想使其保持時尚和簡單,建議您將銀飾配件們統一設計感。
【細節】
・皮繩
・簡約特大羽毛(左羽)
・銀輪
・銀色串珠
此外,我們完全可以根據您的預算和偏好來調整我們現行有的組合款式,歡迎隨時與我們聯繫進行諮詢!