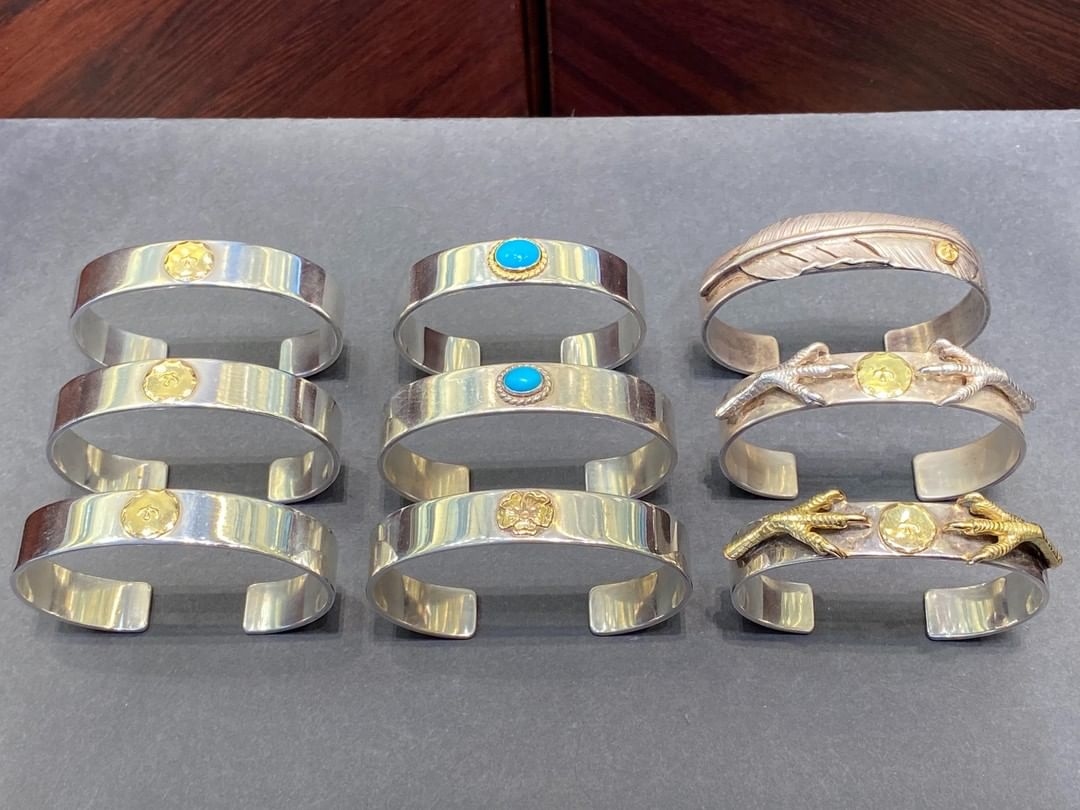 𝐠𝐨𝐫𝐨'𝐬 | 𝐁𝐫𝐚𝐜𝐞𝐥𝐞𝐭𝐬
The Bracelet might be the item to start your goro's journey with.
It is not as complicated as building the setup neither! It is simple and classic.
Especially, it will be standing out on the spring/summer outfit where there are more opportunities to show your wrist.
We, DELTAone carry large selections including the Special Made model! There are basically three sizes that are S, M and L. Please do let us know your size of the wrist so that we can assist you with the right size!
goro's | 手鐲
手鐲也可以是開始您的goro's旅程的入門品項
它既沒有需要組裝的問題,也沒有那麼複雜的搭配!它既簡單又經典
特別是,它可以在春夏裝中脫穎而出,在這時候您有更多機會露出手腕
我們,DELTAone有很多手鐲選擇,包括訂製款型號! 基本上有三種尺寸,分別是S,M和L。請讓我們知道您的手腕尺寸,以便我們為您提供合適的尺寸!