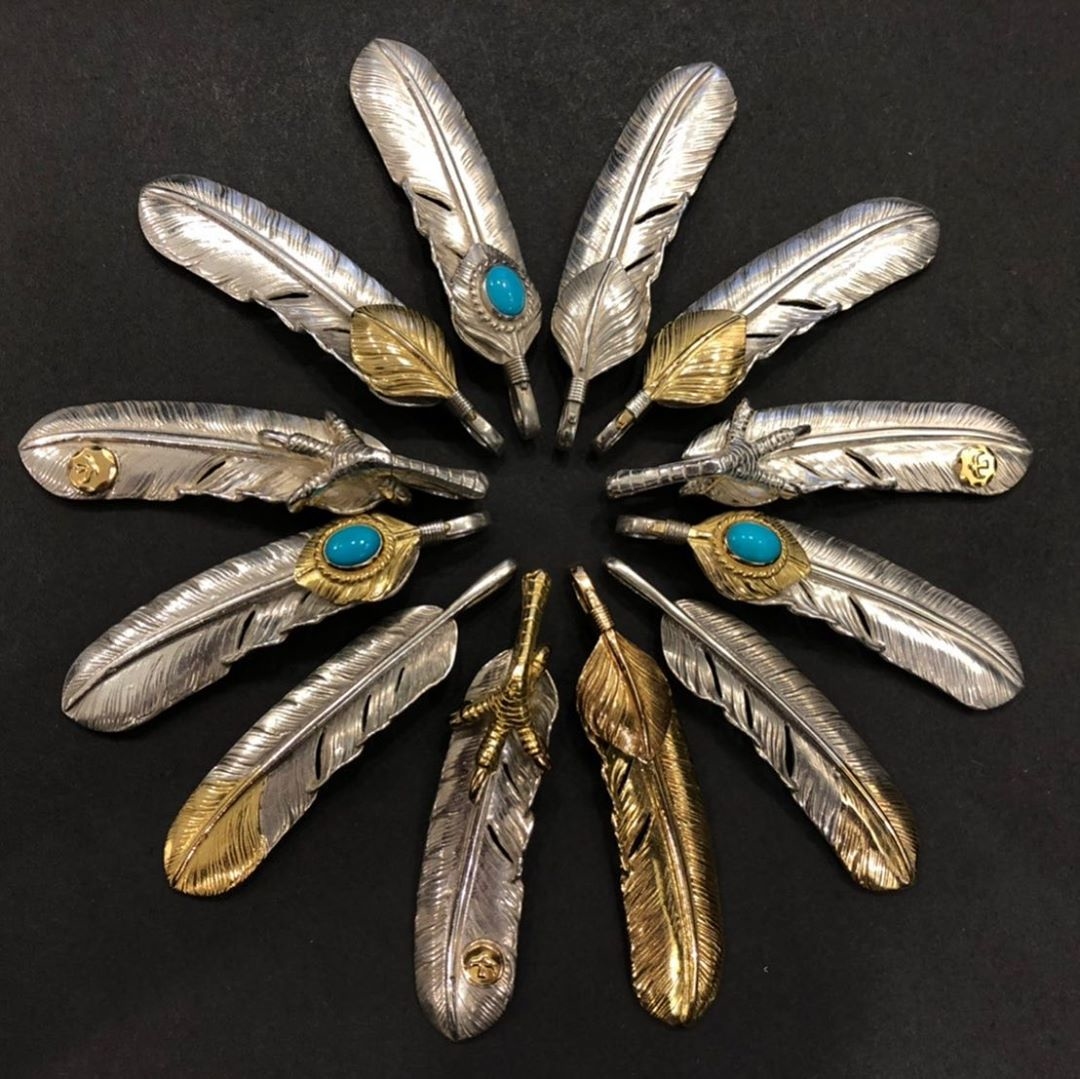 𝐠𝐨𝐫𝐨'𝐬 | 𝐍𝐞𝐰 𝐃𝐞𝐬𝐢𝐠𝐧 𝐕𝐒 𝐎𝐥𝐝 𝐃𝐞𝐬𝐢𝐠𝐧 "𝙒𝙝𝙖𝙩 𝙞𝙨 𝙩𝙝𝙚 𝙙𝙞𝙛𝙛𝙚𝙧𝙚𝙣𝙘𝙚 𝙗𝙚𝙩𝙬𝙚𝙚𝙣 𝙉𝙚𝙬 𝙖𝙣𝙙 𝙊𝙡𝙙 𝘿𝙚𝙨𝙞𝙜𝙣 𝙛𝙤𝙧 𝙩𝙝𝙚 𝙓𝙇 𝙁𝙚𝙖𝙩𝙝𝙚𝙧𝙨?" This is one of the most common questions we get from our customer.
The primary difference is the pendant hole. Old Design Feather has a narrow hole that can only allow the Small Cornered Chain to pass through.
Note: there are Old Design Feathers with a wider hole, which has being adjusted. The item with hole adjustment is indicated on the item name.
Therefore, please be aware if you are considering getting the Feather and Chain together. If you are unsure about it, please contact us! We are always here to assist you!
𝐠𝐨𝐫𝐨'𝐬 | 新款與舊款 " 特大羽毛的新款與舊款有什麼區別?" 這是我們從客戶那裡得到的最常見的問題之一
主要差別在於吊墜孔,舊款羽毛的孔吊較為狹窄,只能讓細角項鍊通過。
注意:有些舊款的羽毛的孔洞較寬,是因為已經調整過。有孔洞調整過的商品會在名稱上顯示。
因此,若您正在考慮將羽毛和鍊條組合在一起,請注意這項細節。 如果不確定,請與我們聯繫! 我們隨時能為您提供幫助!