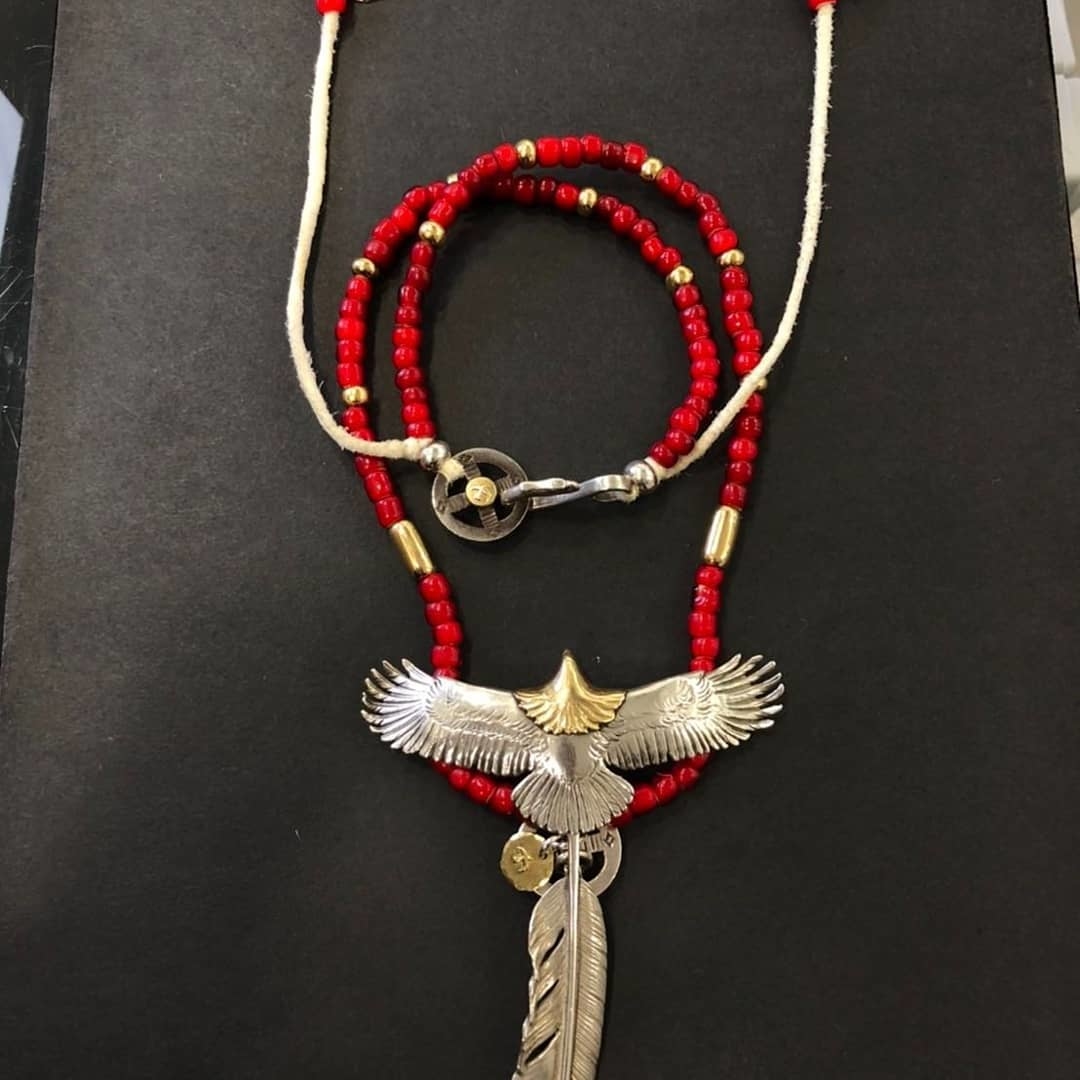 Takuya Kimura setup is one of the setups that many goro's fan want to achieve!
By adding the All Gold Grass, it would be more unique and astonishing. Also, it definitely gives you more of the expert look!
The item details are below👇 ・Small Cornered Chain with Eagle Hook
・SV Wheel with K18 Gold
・Silver Wheel
・OLD Design K18 Gold in Sun Metal (L)
・Gold Top Feather Left (XL)
・Gold Tip Feather Right (XL)
・Heart Wheel Feather (L) ×2
・Silver Beads (M) ×4
・All Gold Beads (M) ×2
Some items may be on promotional price😉
Please feel free to ask us for the best deal at that time!
木村拓哉設計款是許多goro's粉絲想要達成的設計組合之一!
通過添加"全金大麻葉",它將變得更加獨特和令人驚艷。 而且,它絕對可以為您提供更專業的外觀!
商品詳細內容是👇 ・鷹扣細角項鍊
・ K18金銀輪
・銀輪
・舊款K18金太陽金屬吊墜(L)
・上金特大羽毛(左羽)
・先金特大羽毛(右羽)
・十字輪羽毛(L)×2
・銀色串珠(M)×4
・全金串珠(M)×2
有些商品可能正享有促銷價😉
有興趣請隨時向我們詢問!