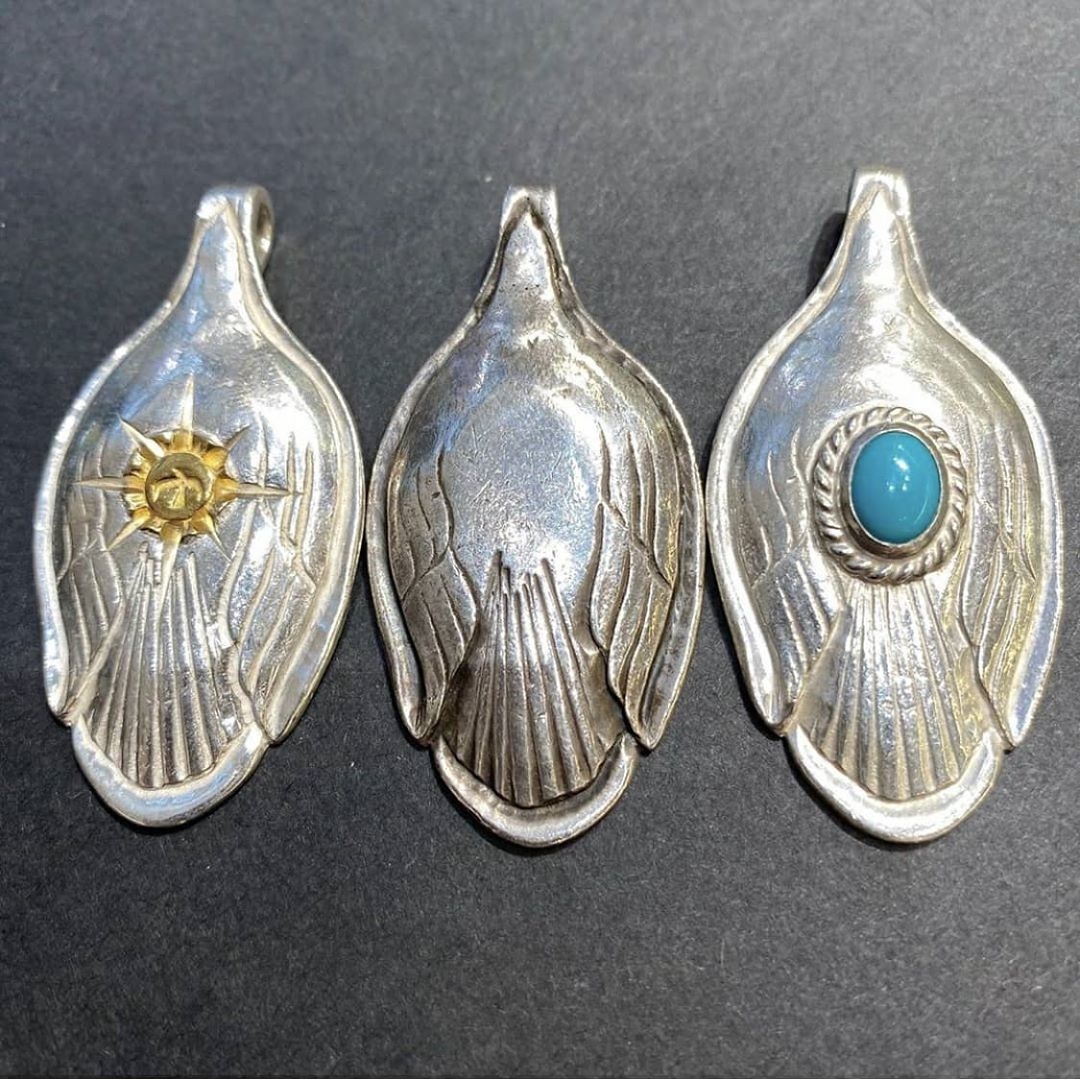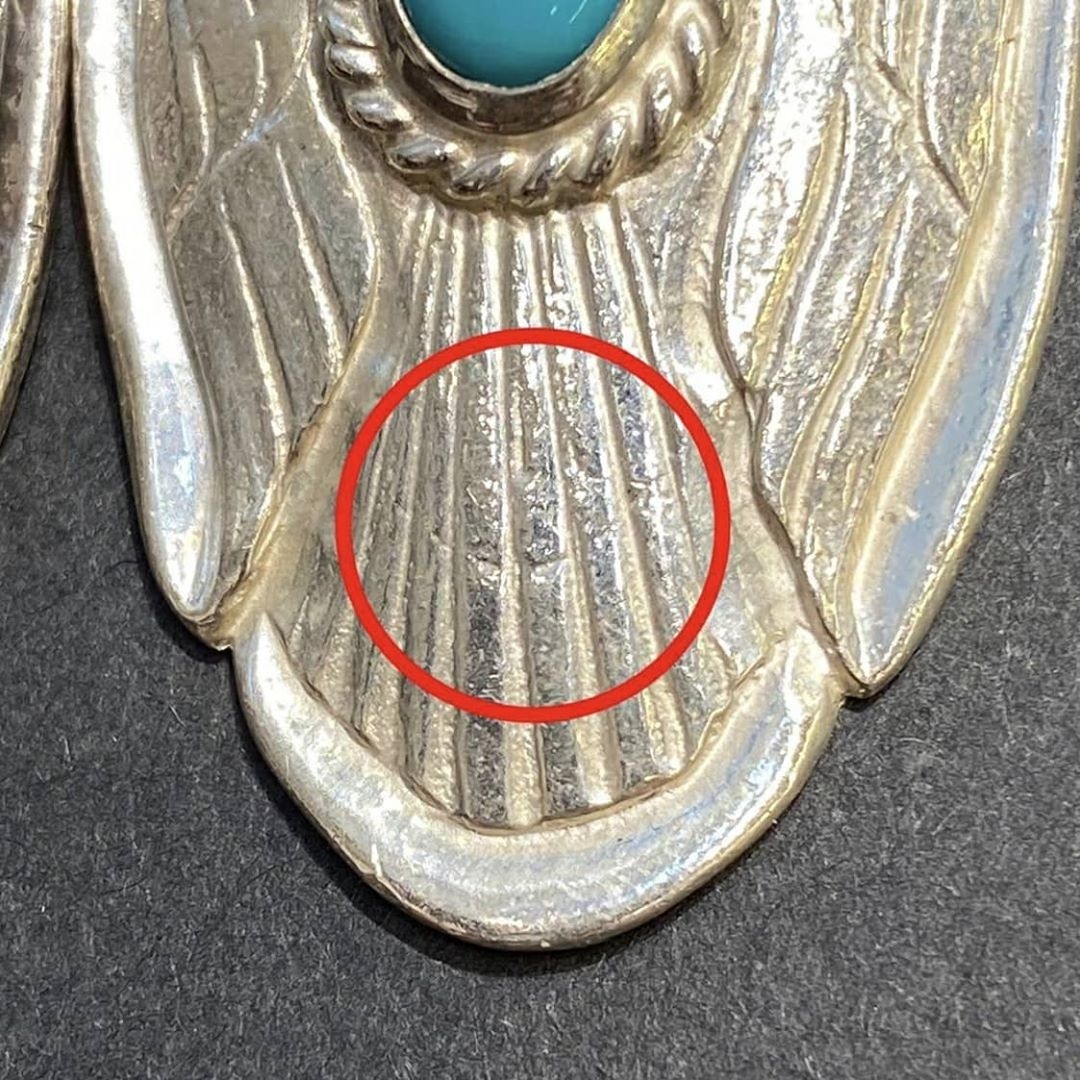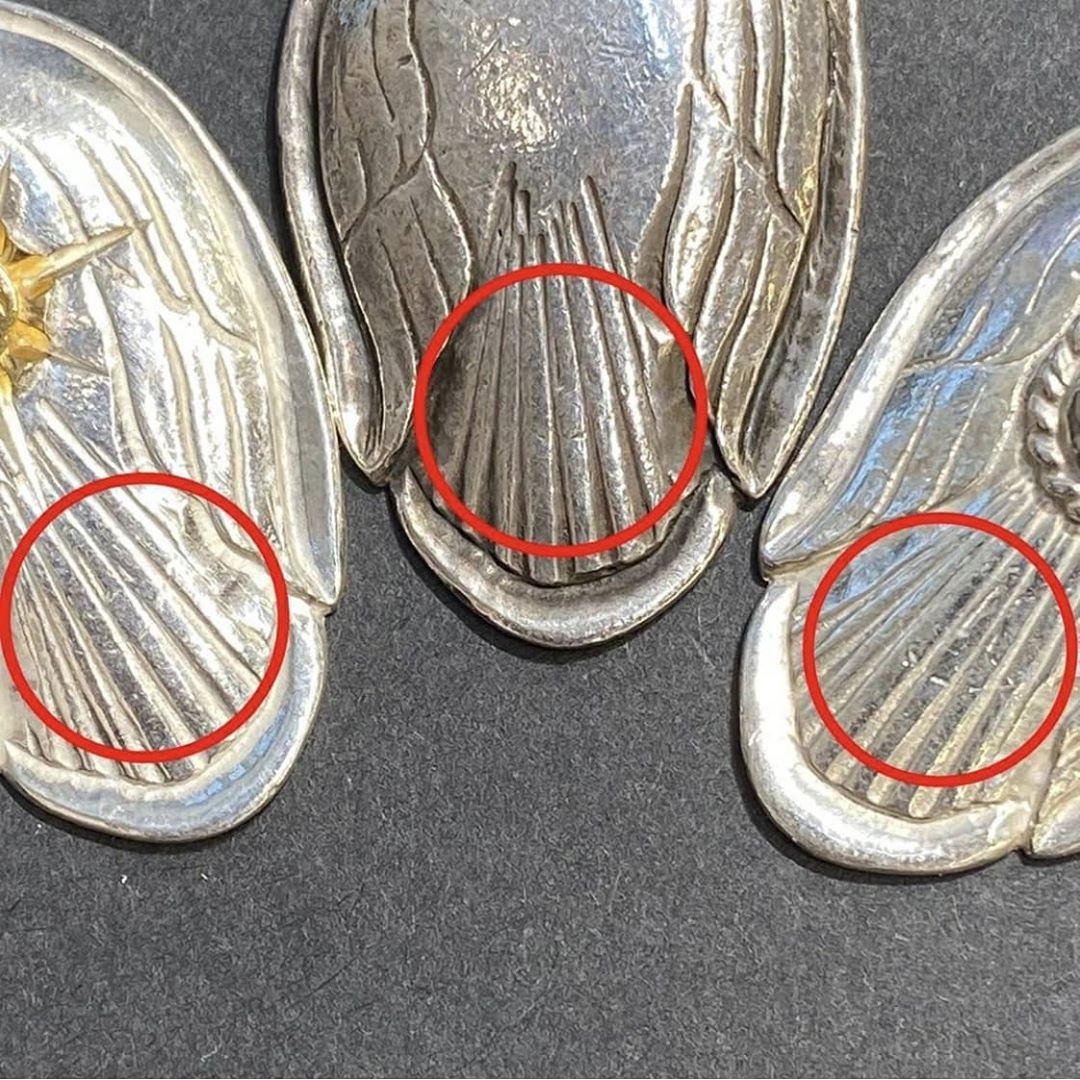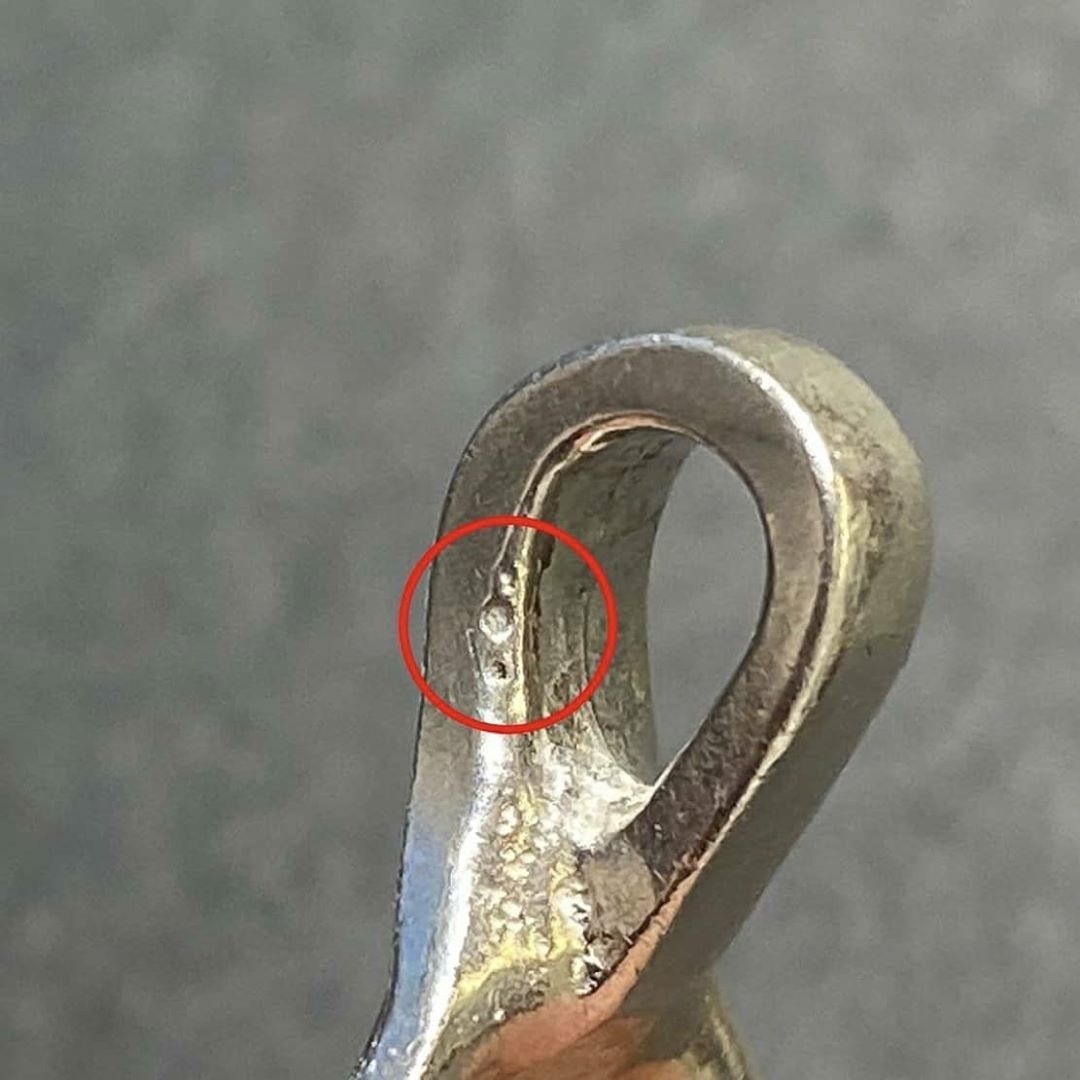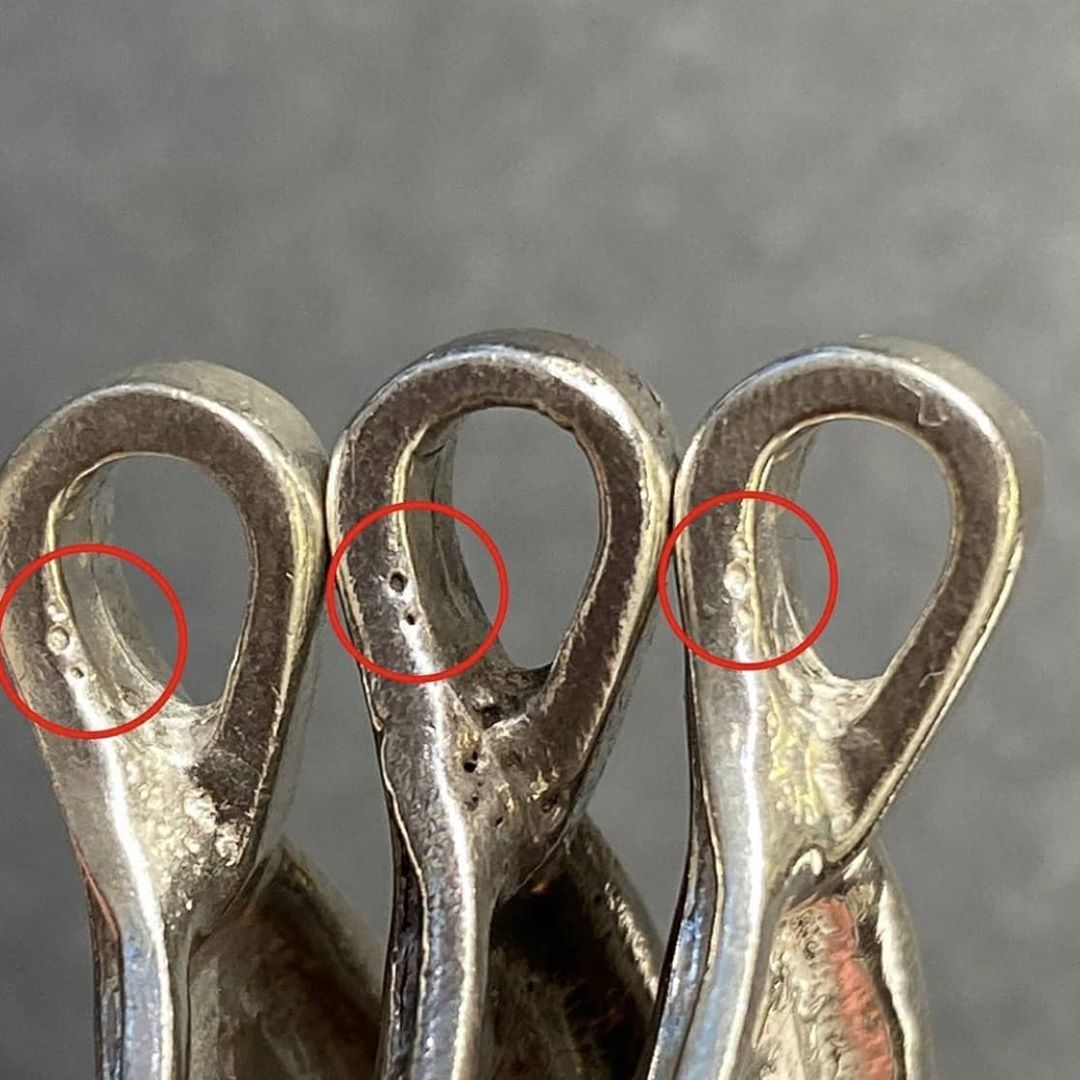 𝙜𝙤𝙧𝙤'𝙨 | 湯匙吊墜上的初始刻痕
是的,我們有時會談論某些物品的初始刻痕,湯匙吊墜上也有一些。儘管"湯匙吊墜" 有幾種不同型號,但所有型號都應具有相同的初始刻痕。今天,我們要在這篇貼文上討論兩點:

𝟭. 彎曲的虛線(圖#𝟮)
𝟮. 吊墜側面的虛線刻痕(圖#𝟰)

這些初始刻痕只能在真正的goro's湯匙吊墜上看到,假貨是看不到的,但仍然有些隱藏的刻痕很難找到,下次我們會繼續討論這話題!

我們是只專注於goro's的二手零售商,我們這麽多年豐富的知識和經驗不可能輕易被其他任何人或通路所取代。我們會全心全意地運用我們的知識來實踐所有的檢驗與服務。因此,我們今天才能向全球客戶提供真正的goro's產品!

謝謝您抽出寶貴的時間閱讀本文並請繼續關注我們!

𝙜𝙤𝙧𝙤'𝙨 | 𝙄𝙣𝙞𝙩𝙞𝙖𝙡 𝙨𝙘𝙧𝙖𝙩𝙘𝙝𝙚𝙨 𝙤𝙣 𝙎𝙥𝙤𝙤𝙣
Yes, we occasionally discussed the initial scratch on certain items. It is also available on Spoons as well. Although Spoon comes in several models, all of them should have the same initial scratches. Today, we are going to touch on two indicators!

𝟭. 𝗧𝗵𝗲 𝗰𝘂𝗿𝘃𝘆 𝗱𝗼𝘁𝘁𝗲𝗱 𝗹𝗶𝗻𝗲 (𝗣𝗶𝗰𝘁𝘂𝗿𝗲 #𝟮)
𝟮. 𝗧𝗵𝗲 𝗱𝗼𝘁𝘁𝗲𝗱 𝘀𝗰𝗿𝗮𝘁𝗰𝗵𝗲𝘀 𝗼𝗻 𝘁𝗵𝗲 𝘀𝗶𝗱𝗲 𝗼𝗳 𝘁𝗵𝗲 𝗽𝗲𝗻𝗱𝗮𝗻𝘁 𝗵𝗼𝗹𝗲 (𝗣𝗶𝗰𝘁𝘂𝗿𝗲 #𝟰)

These initial scratches are noticeable only on the genuine Spoon and not on the counterfeit items. There are still some hidden scratches that are very hard to identify. We shall continue next time!

We are the second-hand retailer who only focuses on goro's. Our extensive knowledge and experience cannot be beaten by anyone else. We practice inspection service with our passion and using our pieces of knowledge to the full extent. That is why we provide only genuine goro's items to our customers globally today!

Thank you for your time to read this article and please stay tuned!