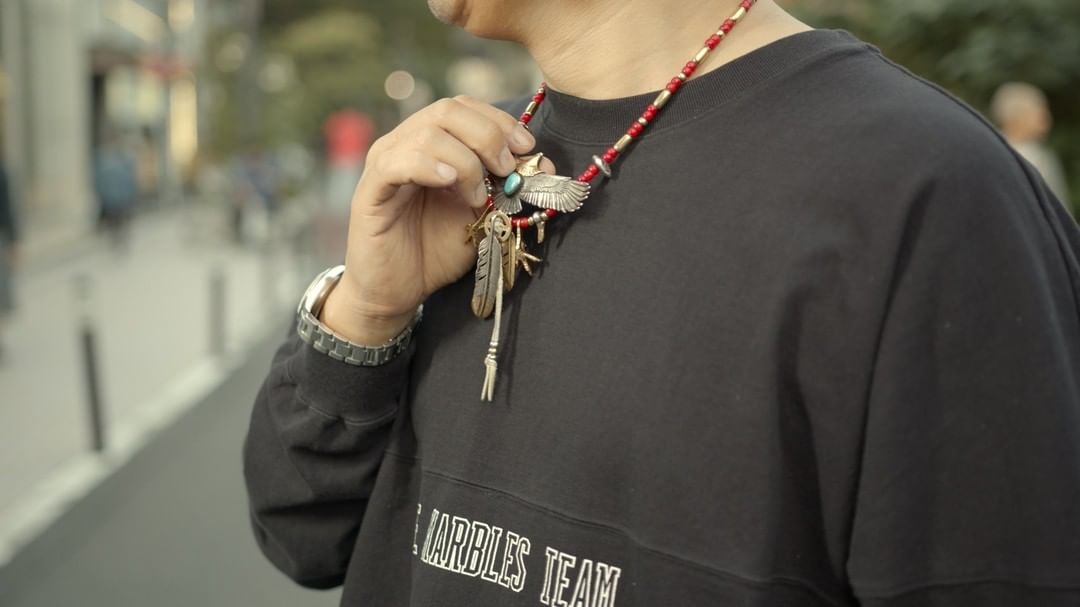 𝐠𝐨𝐫𝐨'𝐬 | 特大羽毛的象徵意義 🦅
goro's的標誌性款式是特大羽毛 / 鷹吊墜,今天我們要談談這些物品的由來:
在美洲印第安的文化中,可以飛得最高的老鷹被認為是最接近上帝的!且據說鷹的羽毛可以傳遞人們的願望、念想向上帝祈禱。
羽毛被用於多種場合。首先,它用於與神溝通並用於淨化儀式。 其次,它是給人的禮物,既是勇敢的證明,也是牢固關係的證明。
作為goro's的創始人,高橋吾郎(Goro Takahashi)以美國原住民文化聞名。羽毛圖案被視為該文化的一個完美體現!

𝐠𝐨𝐫𝐨'𝐬 | 𝐗𝐋 𝐅𝐞𝐚𝐭𝐡𝐞𝐫 𝐦𝐨𝐭𝐢𝐟𝐬🦅
The signature motif of goro's is the XL Feather/Eagle. We are going to touch on the origin of the items today.
The Eagle that can fly the highest was believed to be the closest being to god in the culture of the Native Americans. The Feather of the Eagle has been said that it can deliver people's wishes, hope, and prayer to god.
The Feather is used for several occasions. First, it is used to communicate with the god and for the purification ritual. Second, it is gifted to people as proof of bravery, as well as proof of a strong relationship.
As the founder of goro's, Goro Takahashi is famous for the culture of Native Americans. The Feather motif has been seen as an embodiment of it.