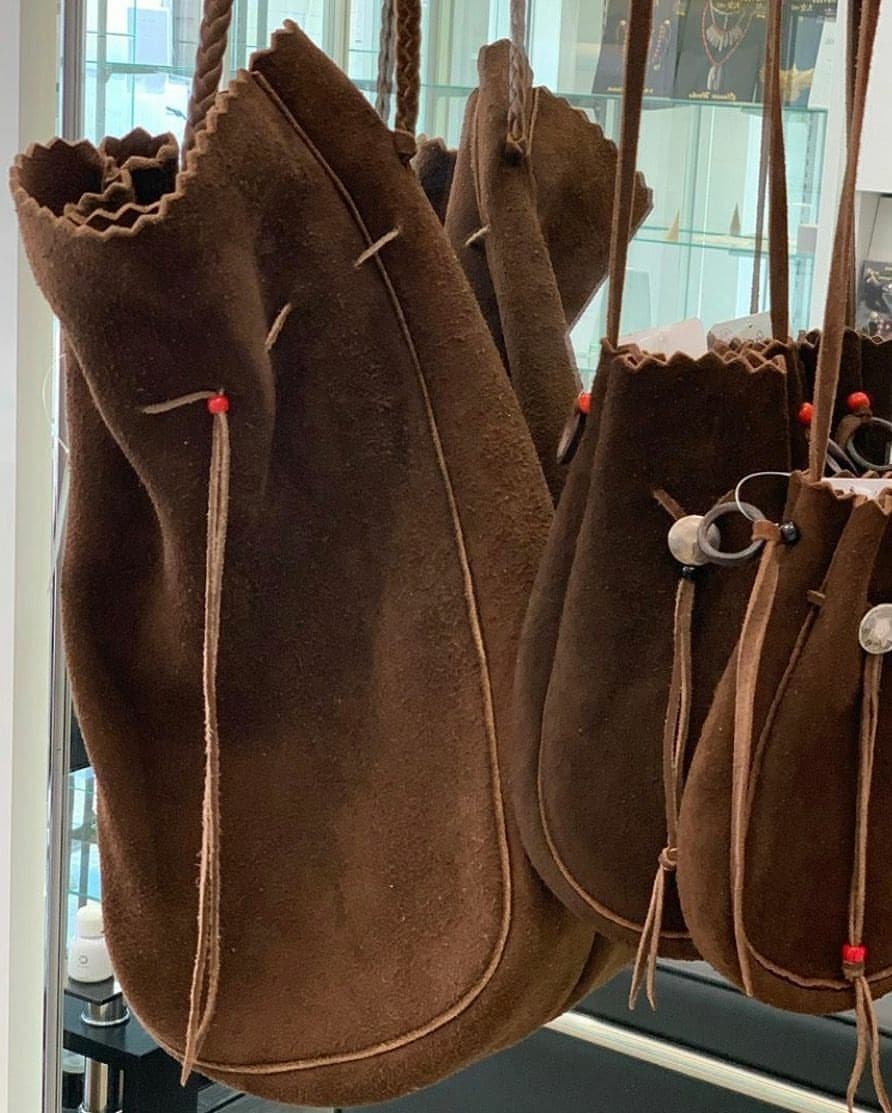 𝐠𝐨𝐫𝐨'𝐬 | 索袋 / 索繩錢包

・左: 索袋
・中/右: 索繩錢包

適合拿來裝智慧手機的索繩錢包(L) 是香港DELTAone最暢銷的皮革產品之一!由於尺寸很少,且我們的女性客戶也有很高的需求!它易於攜帶,可與所有類型的衣服相匹配!

可以使用附帶的繩子將索袋用作肩包使用。

選擇您喜歡的尺寸,然後可以使用流蘇和銀貝鈕扣進行訂製來升級您的包包!


𝐠𝐨𝐫𝐨'𝐬 | 𝐃𝐫𝐚𝐰𝐬𝐭𝐫𝐢𝐧𝐠 𝐁𝐚𝐠/𝐏𝐮𝐫𝐬𝐞

・Left: Drawstring Bag
・Middle/Right: Drawstring Purse

The Drawstring Purse (L) which fits the smartphone is one of the best-selling Leather items at DELTAone Hong Kong! There is a high demand for our female customers too because of the compact size. It is easy to carry and it matches all types of outfit!

The Drawstring Bag could be used as a shoulder bag by using the accompanying strings.

Choose your preferred size and you can customize with the Fringe and Conchos to upgrade your bag.