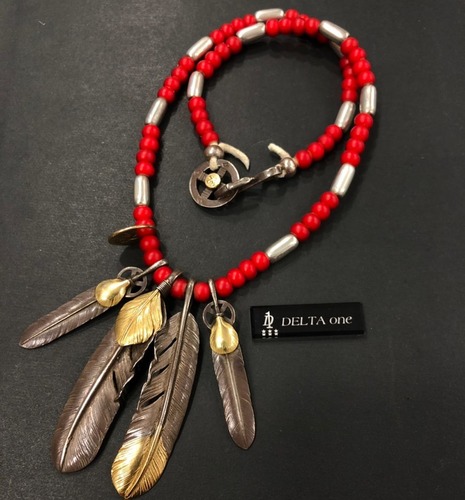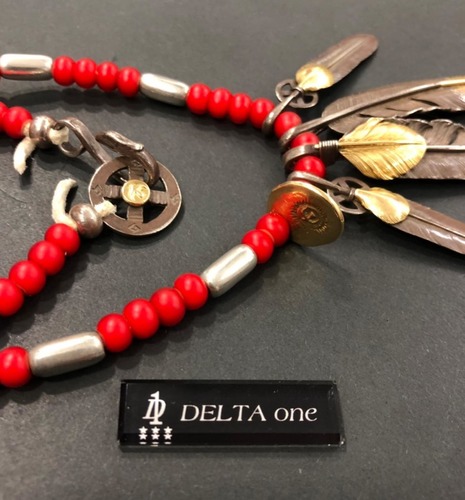 如果您正在尋找更有活力和引人注目的東西,紅色串珠套裝會是您搭配項鍊的好選擇!

這種設計的關鍵是K18太陽金屬吊墜,它直接放在紅色串珠之間

四種羽毛實現了這種設計的完美平衡。
特大羽毛的黃金部分對角放置。
正如我們之前提到的,先金羽毛和上金羽毛的組合是表達陰陽的最佳方式之一。

·古董紅色串珠:2,800港幣
·先金特大羽毛:47,000港幣起
·上金特大羽毛:14,500港幣起
·十字輪羽毛(L):7,300港幣起 x2
·[舊款]K18太陽金屬吊墜(L):22,200港幣起
·銀色管珠(L):1,800港幣×12
·K18銀輪:11,800港幣
·鷹扣 (鍊條必須額外購買):5,000港幣起
·銀色串珠 (XL):1,500港幣 ×2

If you are looking for something that is more vibrant and eye-catching, the Red Beads Set is the option to go for your necklace!

The key to this setup is the K18 Gold in Sun Metal.
It is placed directly between the Red Beads. 

The perfect balance of this setup is achieved with the four Feathers.
The Gold pieces of the XL Feathers are placed diagonally.
As we have mentioned before, the combination of the Gold Tip Feather and the Gold Top Feather is one of the best ways to express the Yin and Yang.

・Antique Red Beads: 2,800HKD
・Gold Tip Feather Right (XL):47,000HKD~
・Gold Top Feather Left (XL): 14,500HKD~
・Heart Wheel Feather (L): 7,300HKD~ x2
・[OLD Design] K18 Gold in Sun Metal (L): 22,200HKD~
・Silver Pipe Beads (L): 1,800HKD ×12
・Silver Wheel with K18 Gold: 11,800HKD
・Eagle Hook (Chain must be purchased seperately): 5,000HKD~
・Silver Beads (XL): 1,500 HKD ×2

DELTAone為goro's在日本最可信的零售商