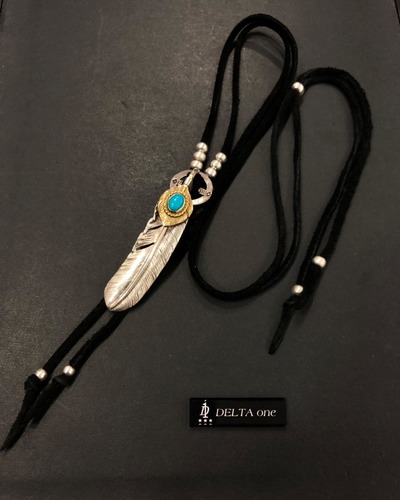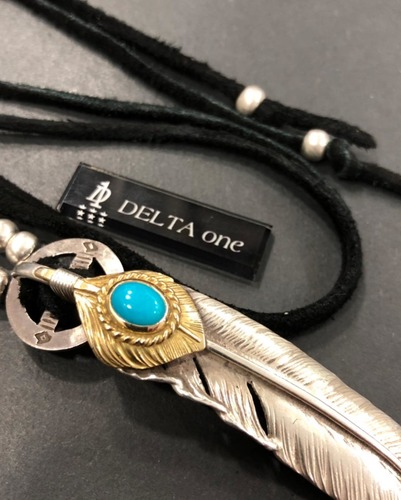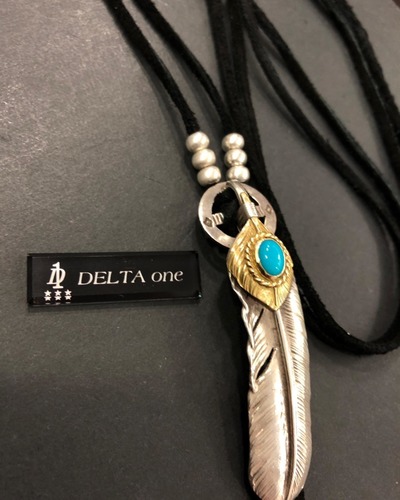 這種設計是近期流行趨勢的最前端。 皮繩越來越受歡迎,因為很多名人都擁有皮繩的設計。
如果您為項鍊選擇皮繩,建議添加銀色或全金的珠子。
它們與皮繩相得益彰,讓您看起來更專業!

目前,我們正在促銷 "購買任一羽毛,即免費贈送皮繩和塑膠串珠"!
(注意:僅適用於首次於DELTAone香港上購買羽毛的買家)不要錯過這個開始您Goro's的旅程機會!

【設計細節】
上金金繩綠松石特大羽毛(右羽):19,600港幣起
銀輪:17,100港幣
銀色串珠(L):900港幣×10
銀色串珠(XL):1,500港幣
皮繩:300港幣

This setup is the cutting edge in the recent trend.
The Leather Cord is becoming more popular, as a lot of celebrities own the setup with a Leather Cord.
If you choose the Leather Cord for your necklace, the Silver or All Gold Beads are recommented to be added on.
They go well with the Leather Cord and give you a more professional look!

Currently, our promotion "Buy Feather, get Leather Cord and Plastic Beads for FREE" is ongoing! 
(Note: Only applicable to the first-time Feather buyers with DELTAone HK) Do not miss this opportunity to get goro's journey started!

【The detail of the setup】
Gold Top Gold Rope Turquoise Feather Right (XL): 19,600HKD~
Silver Wheel: 17,100HKD
Silver Beads (L): 900HKD ×10 
Silver Beads (XL): 1,500HKD
Leather Cord: 300HKD

DELTAone為goro's在日本最可信的零售商