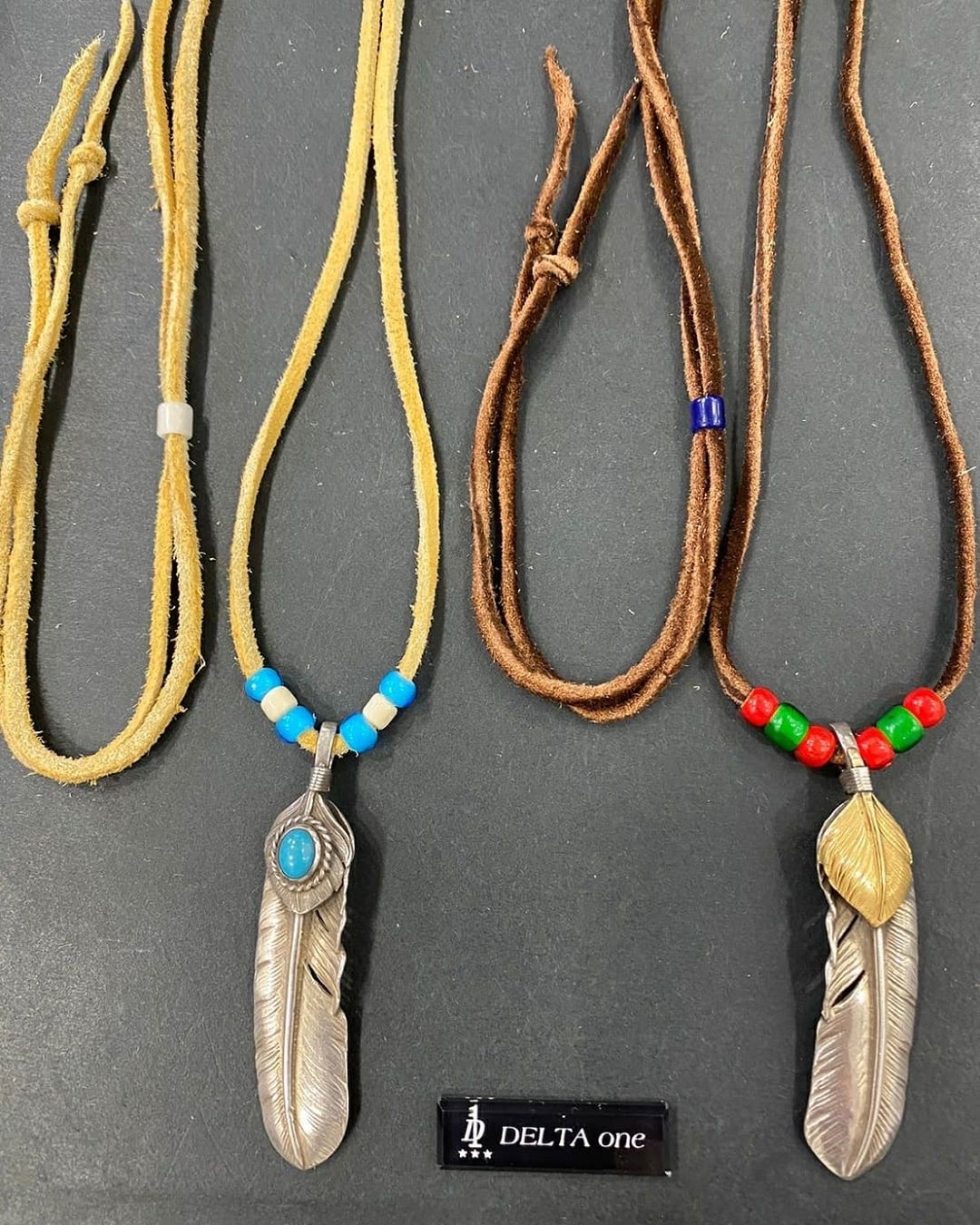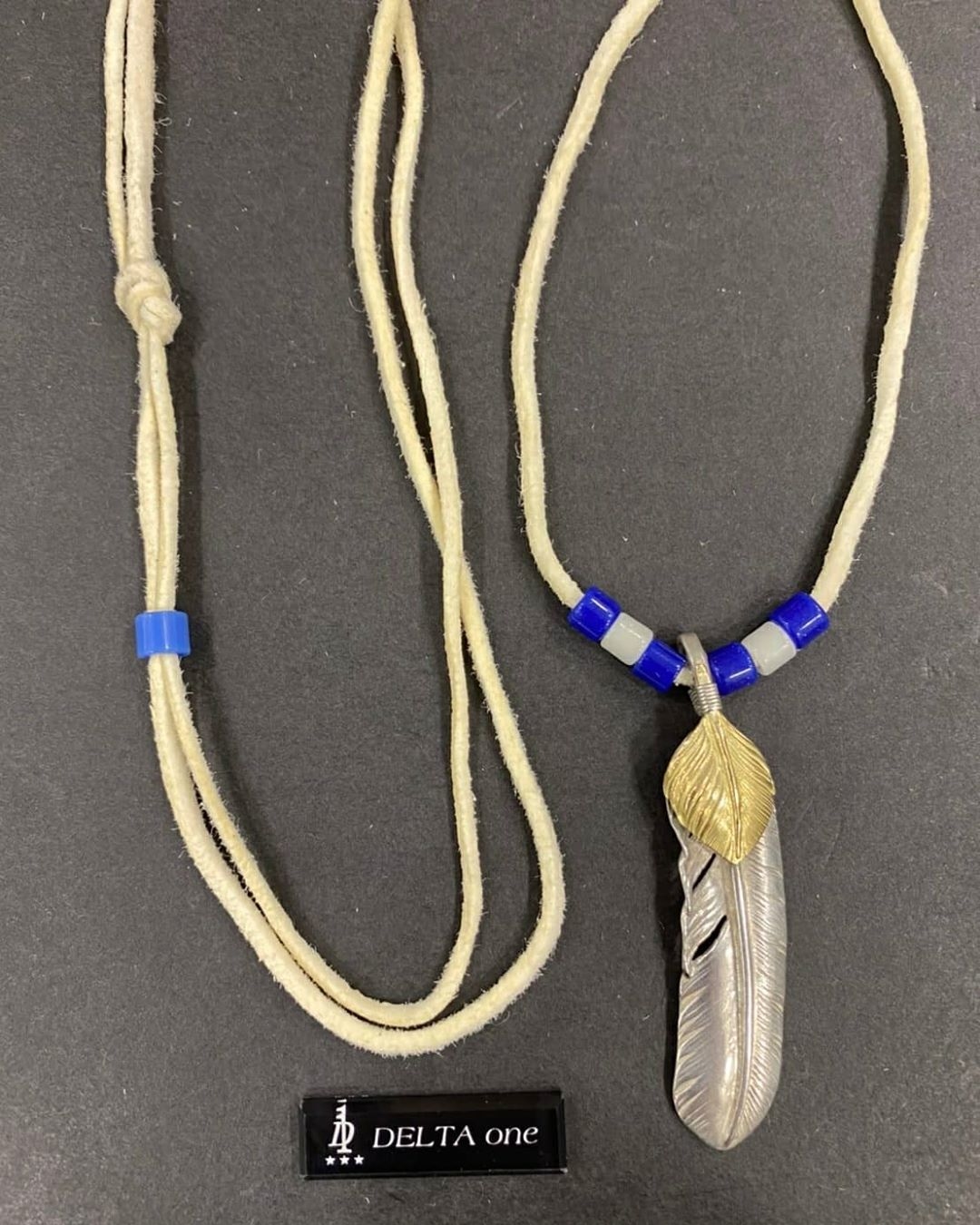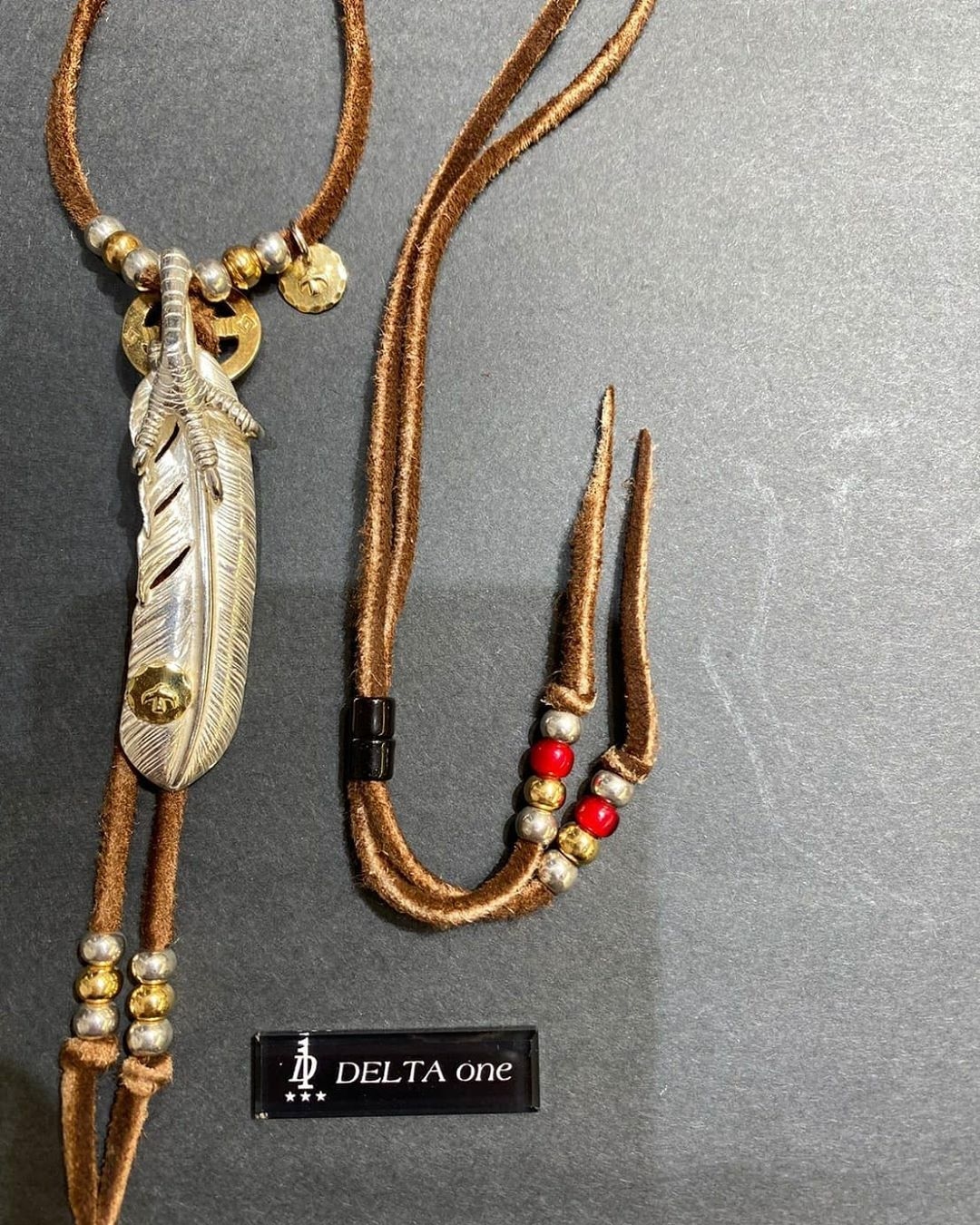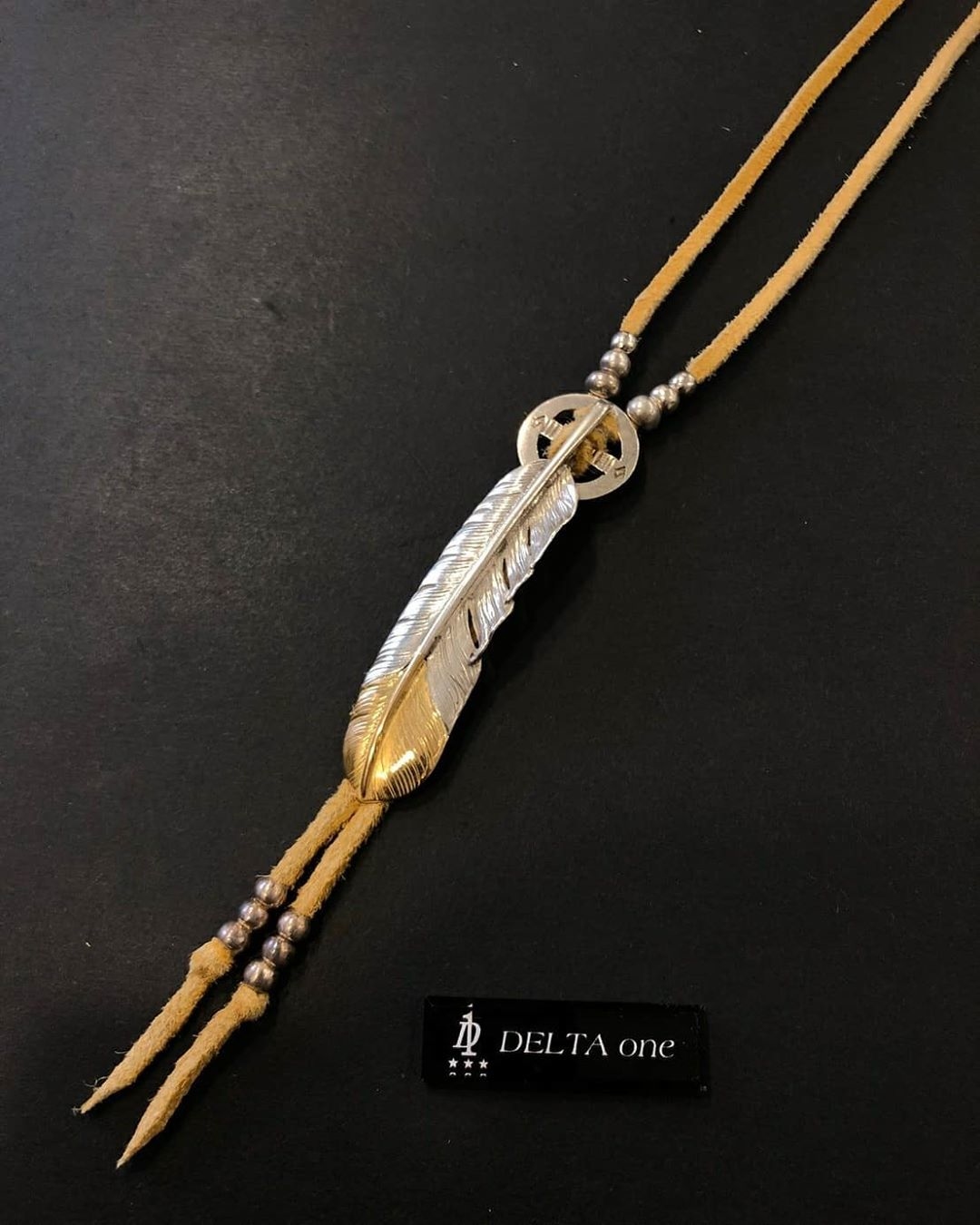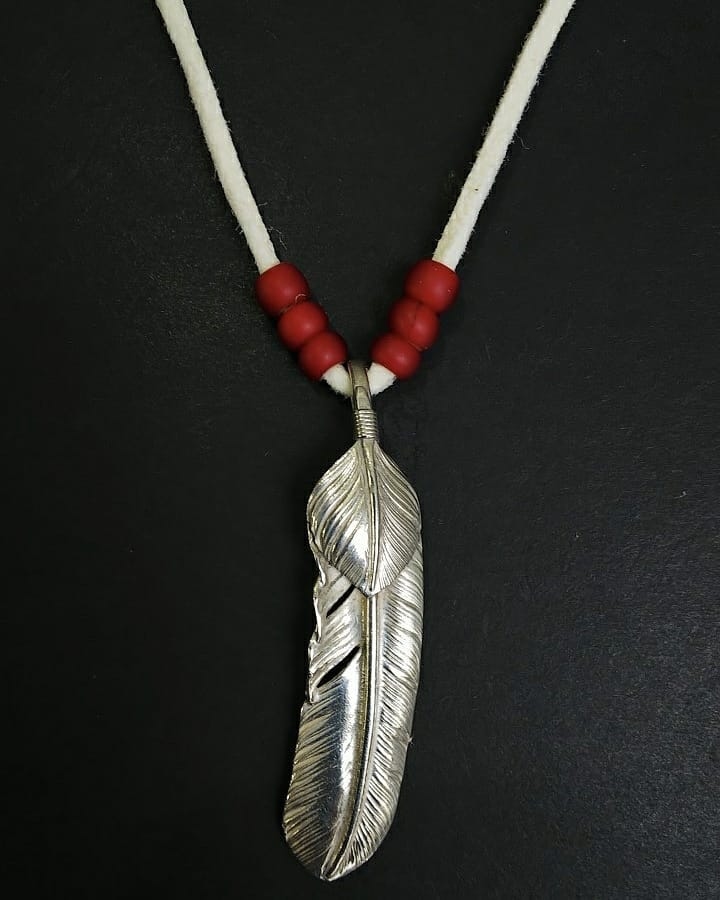 𝗴𝗼𝗿𝗼'𝘀 | 適合新手的皮繩組合
這是適合新手入門goro's的最簡單特大羽毛組合之一!
由於goro's的商品價格較高,因此大多數goro's粉絲都會從最簡單,最隨性的風格開始,如圖所示。 我們大多數客戶的目標都是建立鍊條組合,但是用皮繩入門也是一個很不錯的選擇。
原因是:
𝟏. 親民的價格
皮繩價格為100港幣/條。您可以根據當天的服裝搭配購買多種不同的顏色的皮繩!
𝟐. 多款顏色可選
有5種顏色可供選擇,分別是白色,黑色,米色,紅棕色和深棕色!
𝟑. 保持時尚外觀
如今,皮繩的組合在世界各地的時尚/藝術界人士中越來越流行。
𝟒. 可調節長度
長度可以用皮繩末端的小串珠調節, 因此,您可以自行選擇調配所需的長度!
𝟓. 享受結合全金/銀串珠的組合
在享受入門組合一段時間後,您可以透過添加銀/全金串珠對其進行升級! 您可以將它們放在羽毛旁邊。 或者,您可以添加"銀輪"和其他皮繩,並在"皮繩"的末端分配小串珠,以使其從"銀輪"上垂下來。
我們始終歡迎您對安裝組合的諮詢,歡迎隨時DM給我們!
𝗴𝗼𝗿𝗼'𝘀 | 𝗟𝗲𝗮𝘁𝗵𝗲𝗿 𝗖𝗼𝗿𝗱 𝗦𝗲𝘁𝘂𝗽 𝗳𝗼𝗿 𝗯𝗲𝗴𝗶𝗻𝗻𝗲𝗿𝘀
This is one of the simplest XL Feather Setups for the beginners.
Since the item of goro's has a premium price, most goro's fans start with the simplest and most easy-going style like in this picture. The majority of our customer aims for the Chain Setup, but the Leather Cord is also a good option. The reason being,
𝟏. 𝐀𝐟𝐟𝐨𝐫𝐝𝐚𝐛𝐥𝐞 𝐩𝐫𝐢𝐜𝐞
It costs 100HKD/cord. You can purchase several different colors depending on your outfit of the day!
𝟐. 𝐕𝐚𝐫𝐢𝐞𝐭𝐲 𝐨𝐟 𝐜𝐨𝐥𝐨𝐫𝐬
There are 5 colors available which are white, black, beige, reddish brown and dark brown.
𝟑. 𝐒𝐭𝐚𝐲 𝐟𝐚𝐬𝐡𝐢𝐨𝐧𝐚𝐛𝐥𝐞
The Leather Cord Setups are more popular now from the people of the fashion/art industry across the world.
𝟒. 𝐀𝐝𝐣𝐮𝐬𝐭𝐚𝐛𝐥𝐞 𝐥𝐞𝐧𝐠𝐭𝐡
The length can be adjusted with Beads at the end of the Leather Cord. So you can choose the length you want!
𝟓. 𝐄𝐧𝐣𝐨𝐲 𝐒𝐞𝐭𝐮𝐩 𝐰𝐢𝐭𝐡 𝐒𝐢𝐯𝐞𝐫/𝐀𝐥𝐥 𝐆𝐨𝐥𝐝 𝐁𝐞𝐚𝐝𝐬
After you enjoy your entry Setup for a while, you may upgrade it with the Silver/All Gold Beads! You may put them next to the Feather. Or, you can add a Silver Wheel and additional Leather Cord, and allocate the Beads at the end of the Leather Cord so that it is hanging down from the Silver Wheel.
Your inquiry for the Setup is always welcomed! Please feel free to DM us🔥