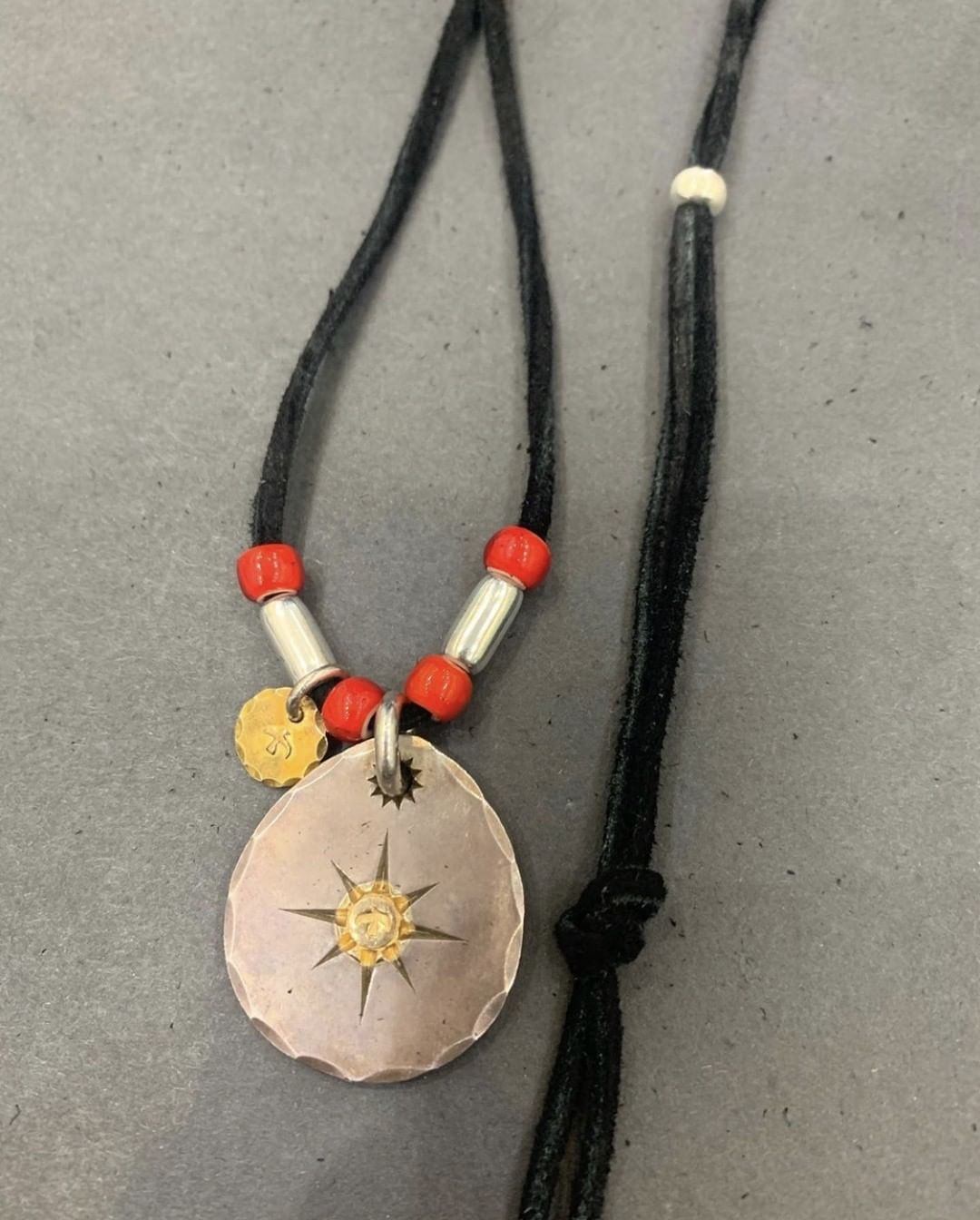 𝐠𝐨𝐫𝐨'𝐬 | 金屬組合
金屬也是goro's的代表性物品之一。這款是M號,推薦給男士。
此組合的關鍵是使用K18金太陽金屬吊墜XS 和銀色管珠。 特別是K18太陽金屬吊墜XS尺寸是稀有物品!通過將這種稀有品項添加到組合中,可以完美地顯示您的專業性!
𝐠𝐨𝐫𝐨'𝐬 | 𝐒𝐞𝐭𝐮𝐩 𝐰𝐢𝐭𝐡 𝐌𝐞𝐭𝐚𝐥
Metal is one of the signature items from goro's. This is size M and it is recommended for the guys.
The key to this setup is to use the K18 Gold Sun Metal (XS) and Silver Pipe Beads. Especially, the XS size for K18 Gold Sun Metal is a rare item! By adding this rarity to the setup, it shows professionalism and expertise!