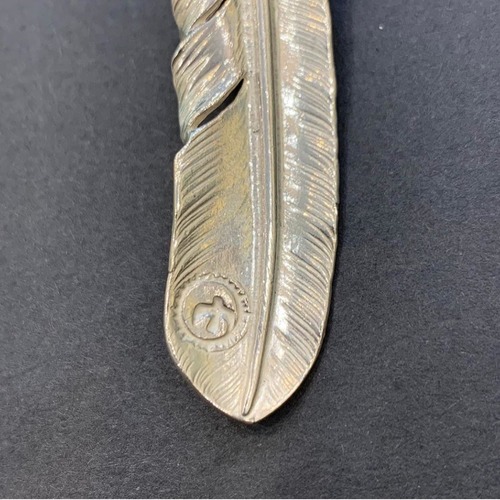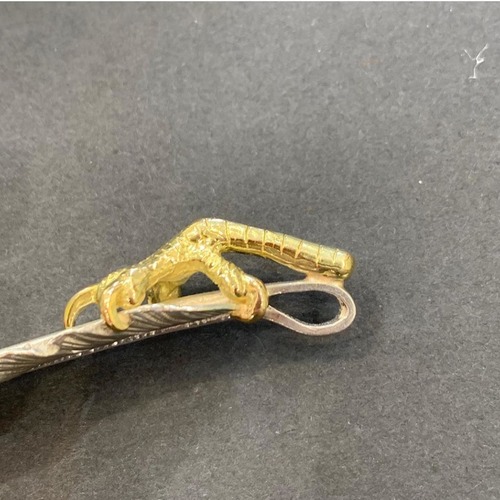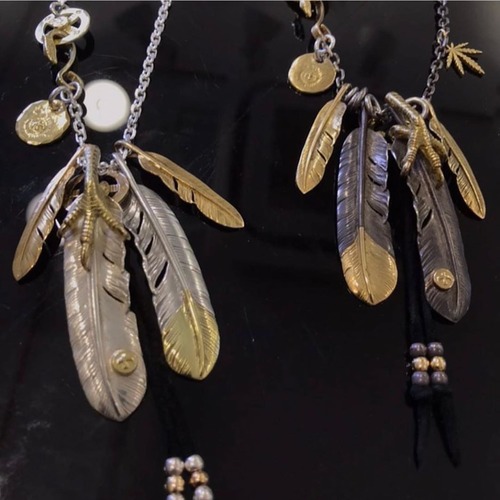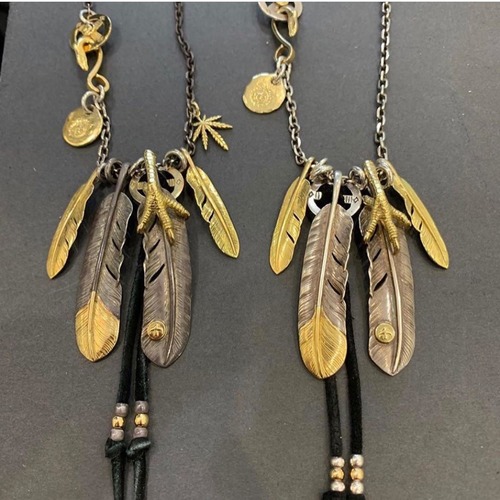 這款羽毛,只有特定的客戶才有機會購買。最重要的是,它是一個停產的模型。 這意味著該產品的已經停止製造,市場稀缺。
這就是為什麼這個產品的價值預計將來會增加的原因。我們說這個產品比帶金爪的先金羽毛更有價值和稀有。

【如何享受著使用這款華麗的配飾?】
先金特大羽毛最適合搭配這種羽毛。些微氧化後,陰陽的概念會很明顯。

它的狀態良好,黃金部分焊接也完美無缺。鷹烙印的地方也很招人喜愛!


Feather with Gold Claws and Metal Left (XL) **Discontinued model

This is the Feather in which only selected customers are given the opportunity to purchase.
Most important, it is a discontinued model.
This means that the supply of this item has been discontinued and there is a scarcity in the market.
That is why the value of this item is expected to increase in the future.
We'd say that this item is much more valuable and rare than the Gold Tip Feather with Gold Claws.

【How to enjoy using this gorgeous accessory?】
The Gold Tip Feather (XL) goes well with this Feather the most.
After it's oxidation, the Yin and Yang will be noticeable. 

It is in good condition and the Gold soldering is perfectly done.
The Eagle Stamp is also adorable as well!

DELTAone為goro's在日本最可信的零售商