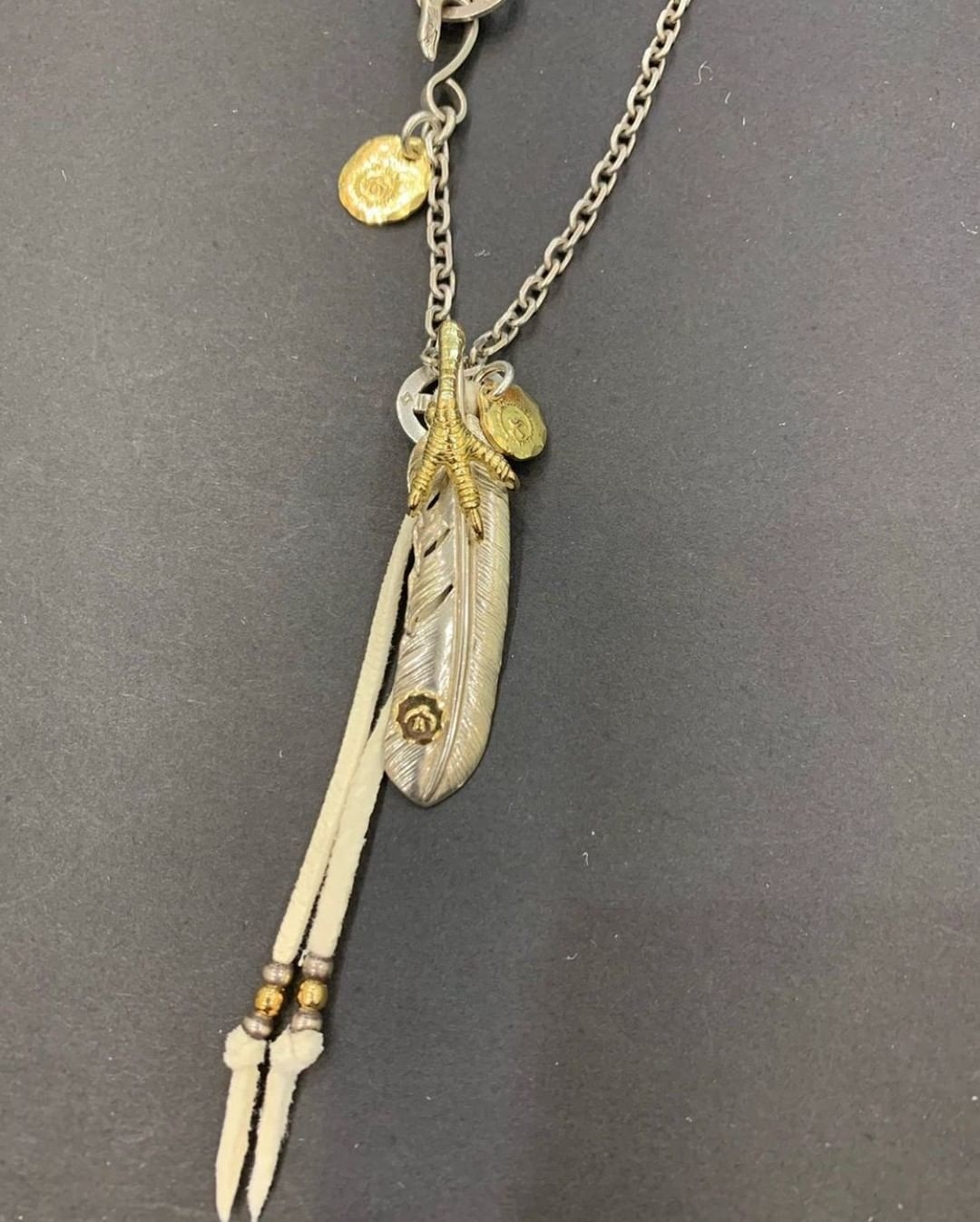 𝐠𝐨𝐫𝐨'𝐬 | 金爪羽毛與金屬
我們最近收到了這款特殊的羽毛,即在我們的網站對其進行更新上架之前,就立即售罄!
由於該羽毛的詢問度很高,詢價的人也很多,其售價為243,800港幣
其價格之所以如此的高,是因為這個市場的供需平衡緣故。 由於我們一直在與大家分享市場價格在這個市場上的運作方式,因此顧客的需求遠高於這些特殊稀有品的供應量,這不僅適用羽毛上,還有鷹和全金的品項!
如果您有興趣,請經常關注我們的IG限時動態! 通常,我們會即時更新我們的最新庫存狀態在IG限時動態上。
𝐠𝐨𝐫𝐨'𝐬 | 𝐅𝐞𝐚𝐭𝐡𝐞𝐫 𝐰𝐢𝐭𝐡 𝐆𝐨𝐥𝐝 𝐂𝐥𝐚𝐰𝐬 𝐚𝐧𝐝 𝐌𝐞𝐭𝐚𝐥
We received this special Feather recently, and it instantly went out of stock before it was updated on our online store!
As we received a lot of inquiries about the price, the selling price of this Feather was 243,800HKD.
Its sold at a premium price simply because of demand and supply. As we shared about the mechanism of market price, the demand is much greater than the supply for these special pieces. It is not limited to this Feather, but also the Eagle and All Gold items!
If you are interested, please check our IG stories frequently! Generally, we update our latest stock status on IG stories first.