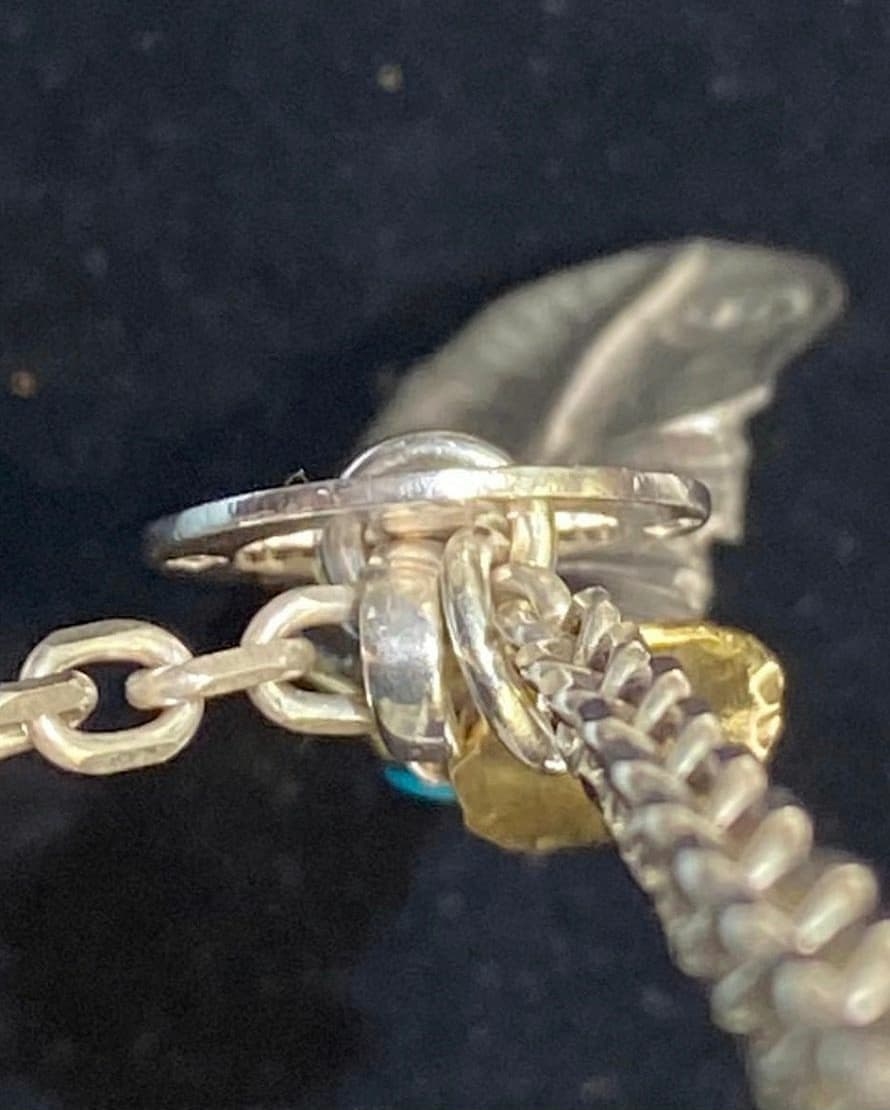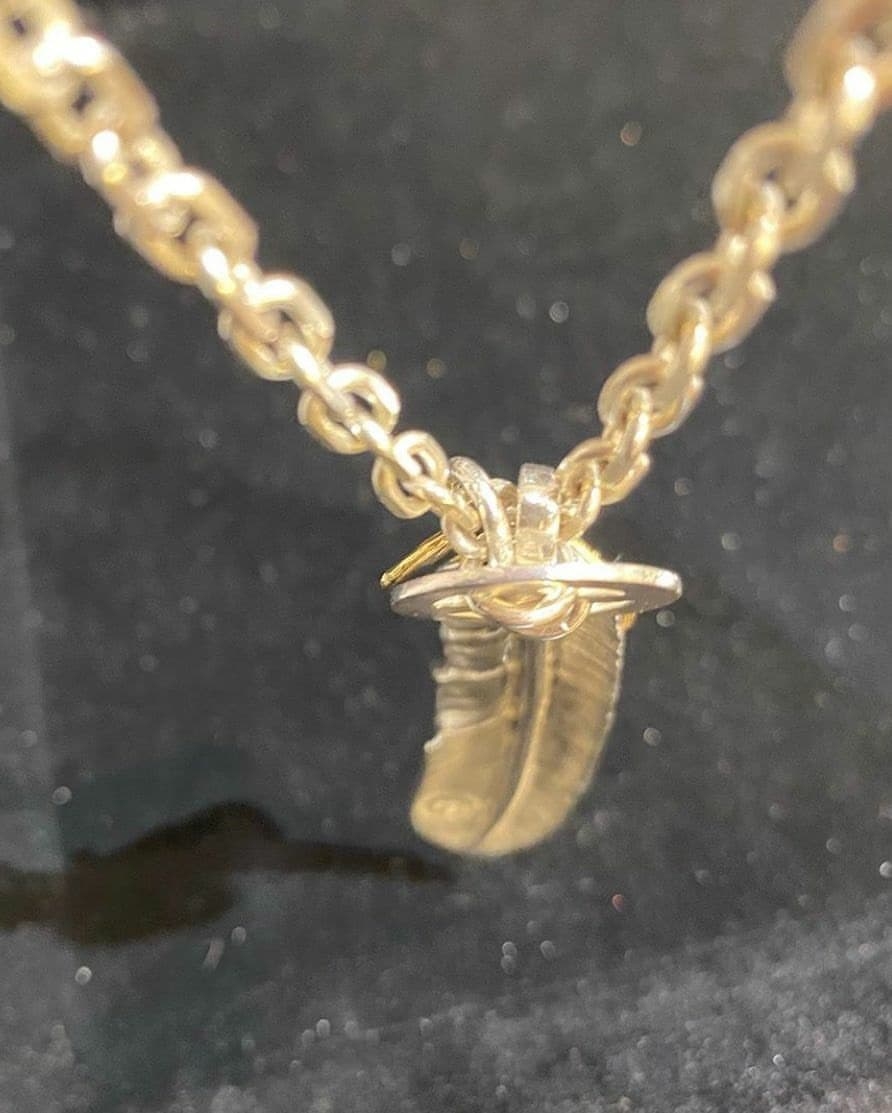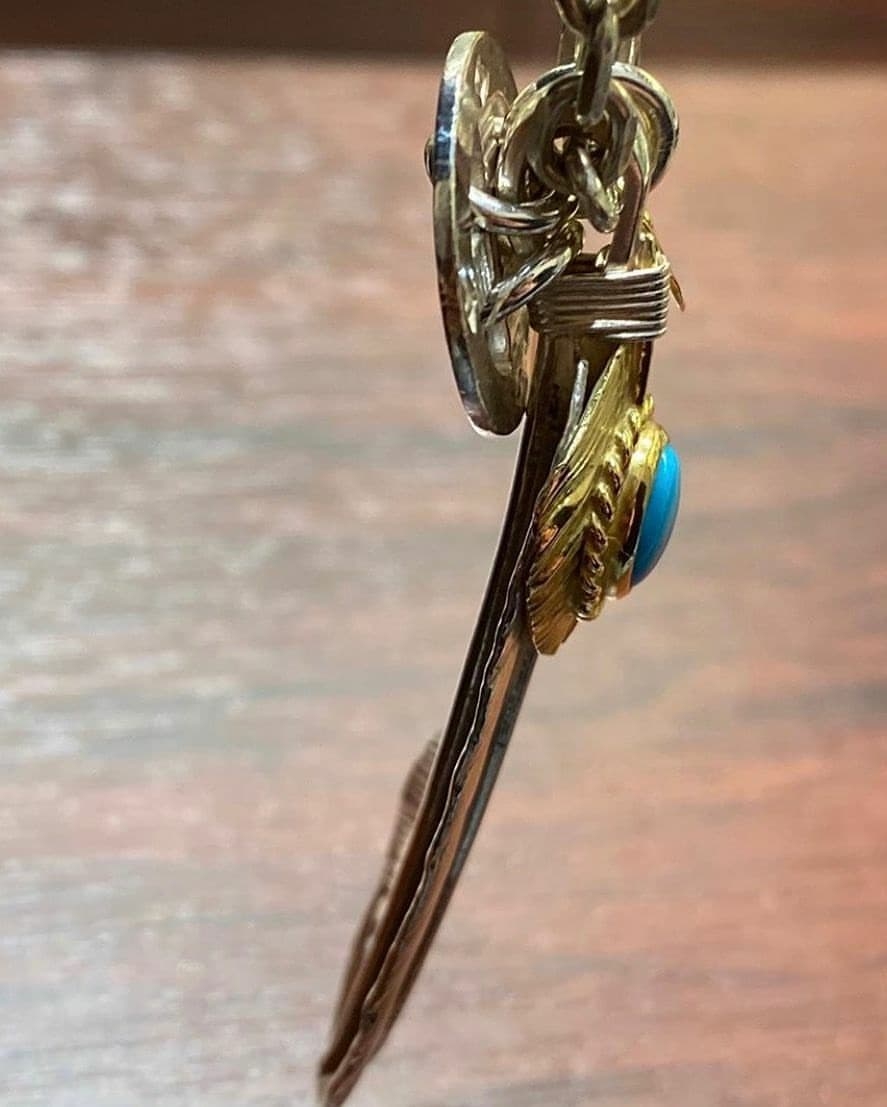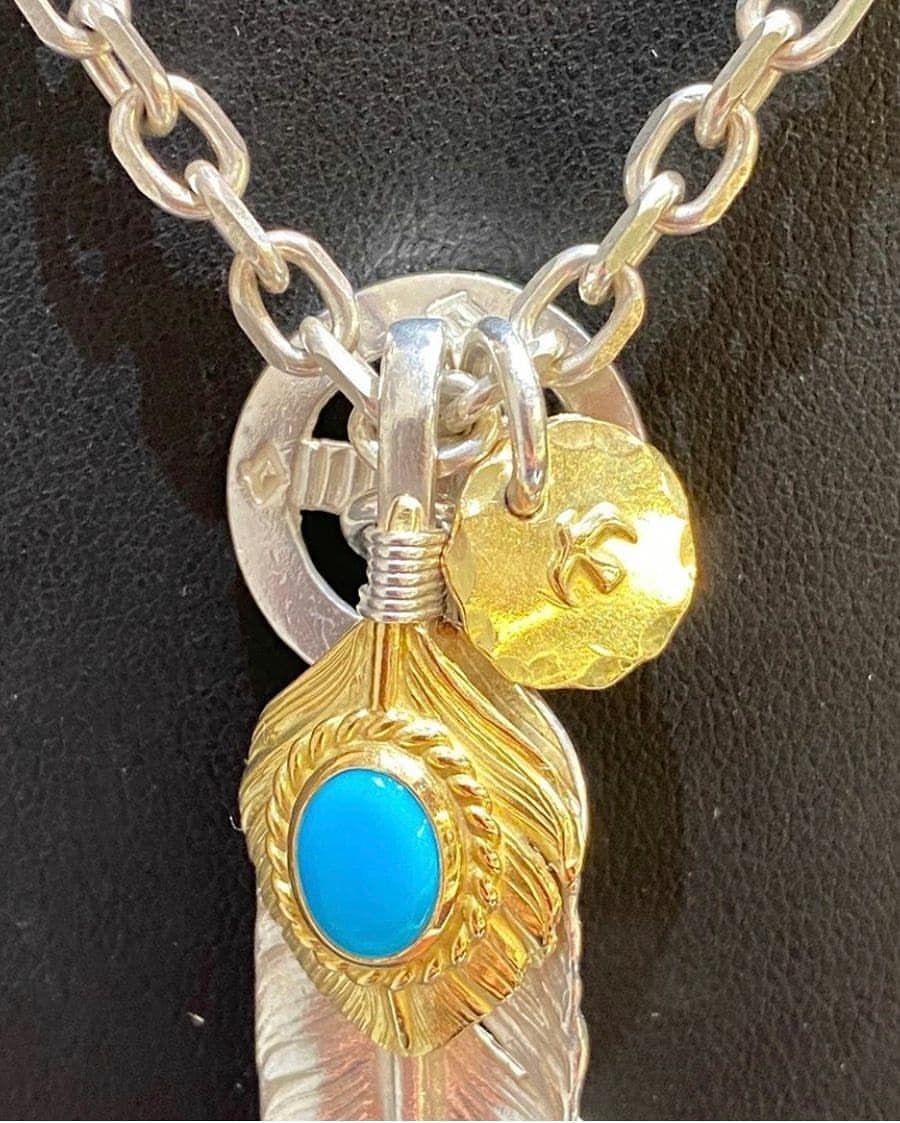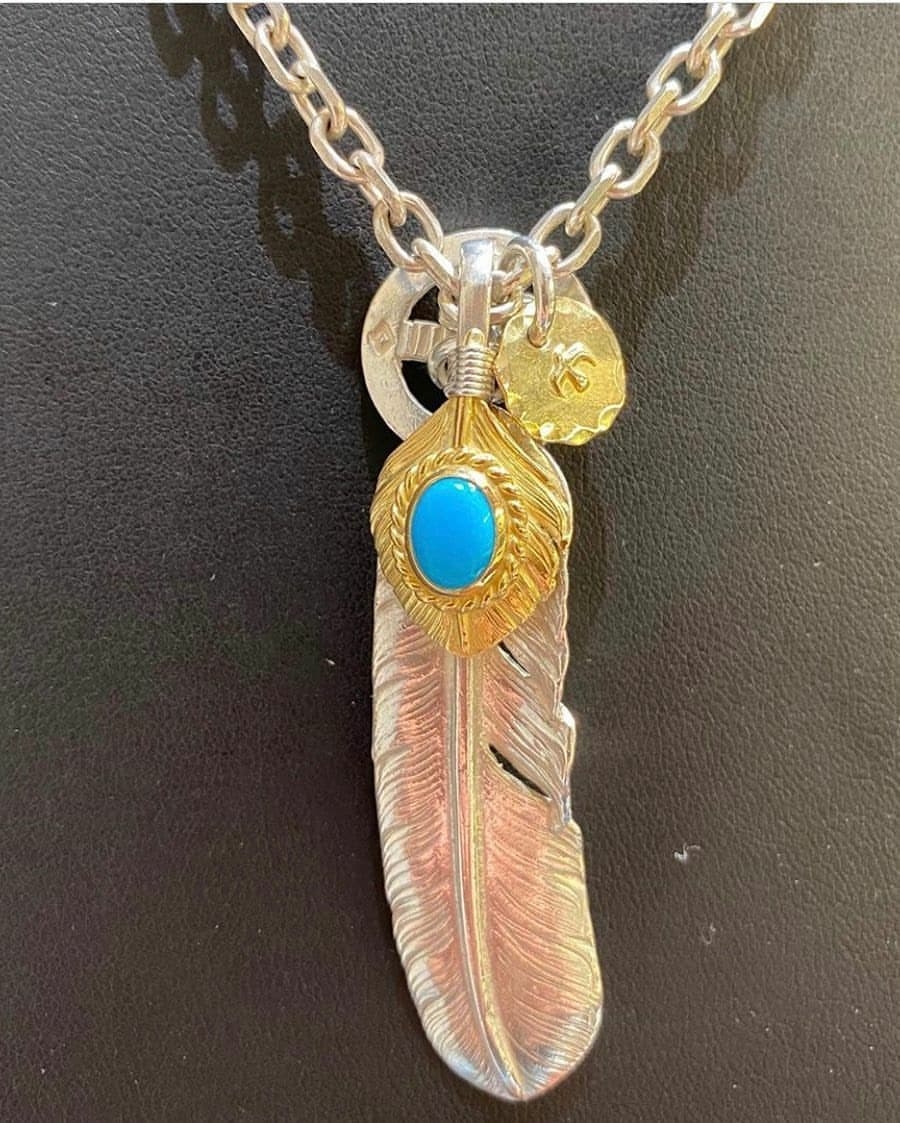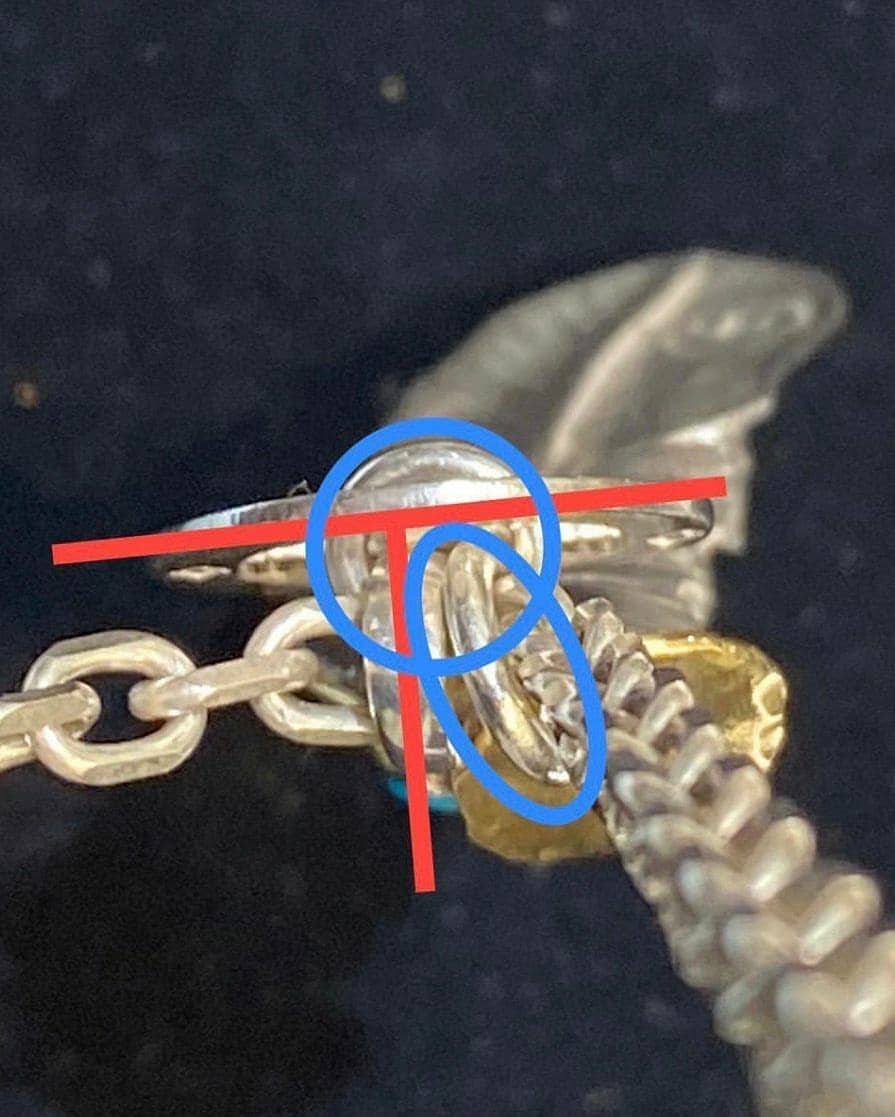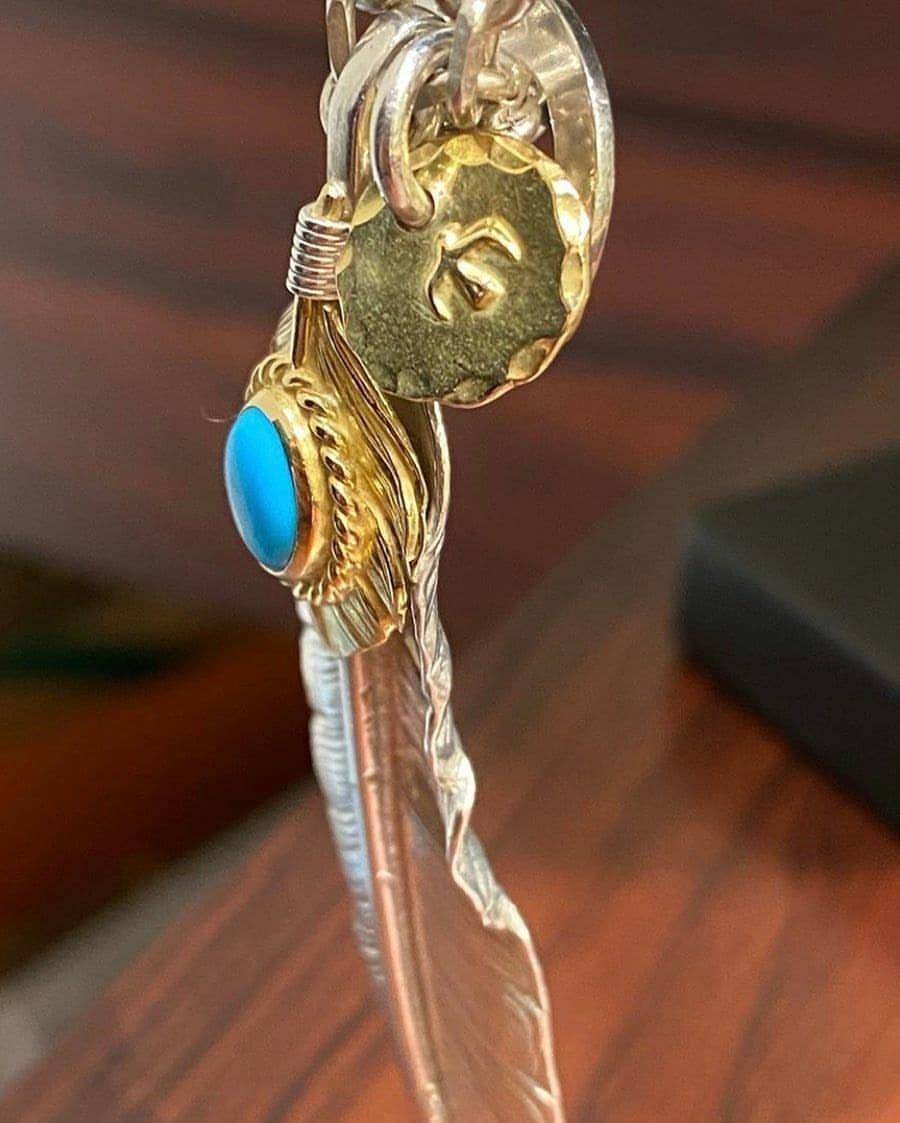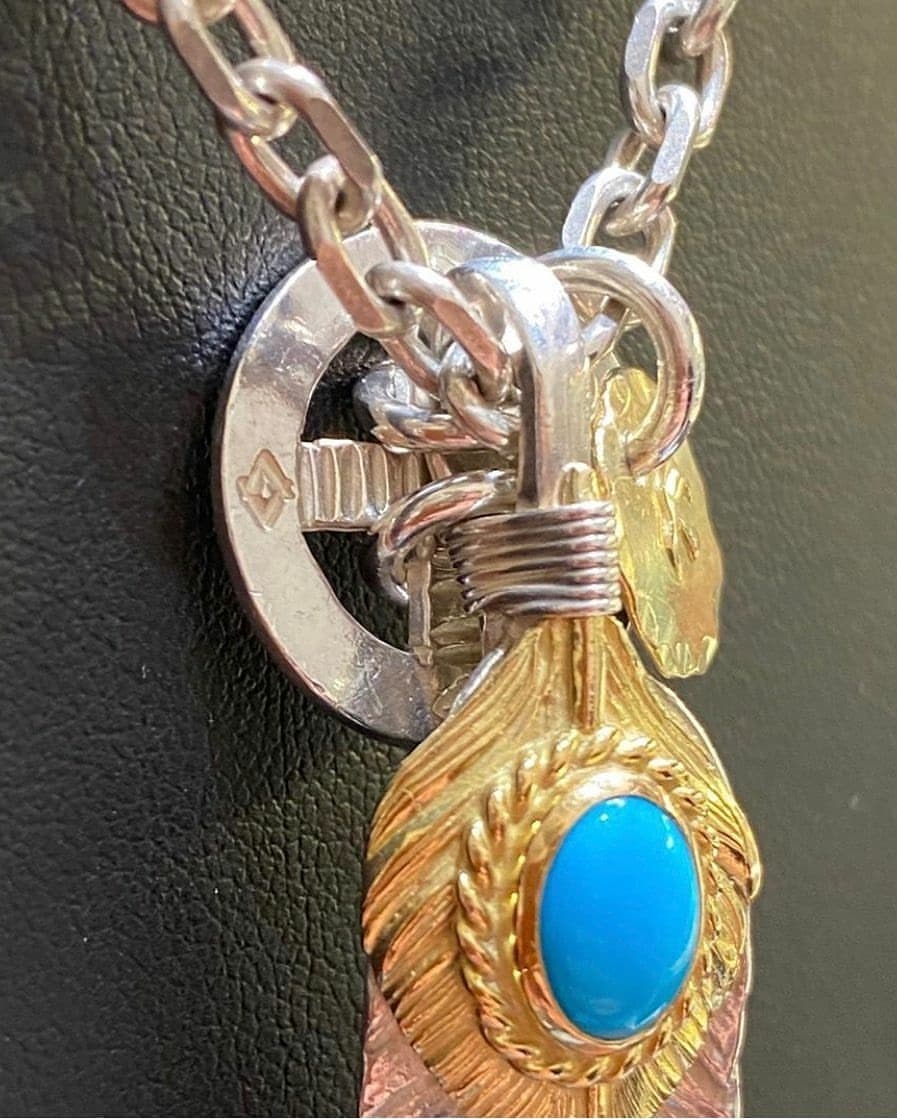 𝐠𝐨𝐫𝐨'𝐬 | 銀輪
使用圓扣配件來組裝銀輪和特大羽毛的關鍵要點是什麼?

(圖 #2 & 3)
羽毛和銀輪必須以90度直角的方式連接,因此,強烈建議搭配K18金太陽金屬吊墜一起組裝。通過添加K18金太陽金屬吊墜,它可以讓連接銀輪和羽毛間的圓扣配件上沒有任何空隙,進而這些品項都能被完美的固定到位。

(圖#4〜9)
如您所見,即使將項鍊懸停在空中,銀輪和羽毛也能完美的保持90度垂直!

✔︎銀輪始終能保持面向前方
✔︎K18金太陽金屬吊墜固定在位,不會被羽毛覆蓋
✔︎鷹扣被固定在一個位置,永遠不會偏離

這些都將幫助您的組合安裝起來更具有統一的感覺,並從各個角度觀賞都能感受到它的美!

銀輪是在"羽毛組合"中最重要和最受歡迎的配件之一,但它也確實很難獲得!
如果您看到我們有庫存的話,我們絕對會建議您要立即把握它!


𝐠𝐨𝐫𝐨'𝐬 | 𝐒𝐢𝐥𝐯𝐞𝐫 𝐖𝐡𝐞𝐞𝐥
What is the key essence of using Jump Rings to assemble Silver Wheel and XL Feather?

(𝐏𝐢𝐜𝐭𝐮𝐫𝐞 #𝟐 𝐚𝐧𝐝 𝟑)
The Feather and Silver Wheel must be attached at a right angle 90 degrees. To achieve this, K18 Gold with Sun Metal is highly recommended. By attaching this item, it leaves no gap in the Jump Ring which is attached to the Silver Wheel and Feather. The items will be secured in place.

(𝐏𝐢𝐜𝐭𝐮𝐫𝐞 #𝟒~𝟗)
As you can see, the Wheel and Feather maintain the 90 degrees angle even when the necklace is held in the air.

✔︎𝗧𝗵𝗲 𝗦𝗶𝗹𝘃𝗲𝗿 𝗪𝗵𝗲𝗲𝗹 𝗸𝗲𝗲𝗽𝘀 𝗳𝗮𝗰𝗶𝗻𝗴 𝗳𝗼𝗿𝘄𝗮𝗿𝗱 𝗮𝘁 𝗮𝗹𝗹 𝘁𝗵𝗲 𝘁𝗶𝗺𝗲
✔︎𝗧𝗵𝗲 𝗞𝟭𝟴 𝗚𝗼𝗹𝗱 𝗦𝘂𝗻 𝗠𝗲𝘁𝗮𝗹 𝗶𝘀 𝗶𝗻 𝗮 𝗳𝗶𝘅𝗲𝗱 𝗽𝗼𝘀𝗶𝘁𝗶𝗼𝗻 𝘄𝗶𝘁𝗵𝗼𝘂𝘁 𝗙𝗲𝗮𝘁𝗵𝗲𝗿𝘀 𝗼𝘃𝗲𝗿𝗹𝗮𝗽𝗽𝗶𝗻𝗴
✔︎𝗘𝗮𝗴𝗹𝗲 𝗛𝗼𝗼𝗸 𝘄𝗶𝗹𝗹 𝗯𝗲 𝗵𝗲𝗹𝗱 𝗮𝘁 𝗼𝗻𝗲 𝗽𝗼𝘀𝗶𝘁𝗶𝗼𝗻 𝗮𝗻𝗱 𝗻𝗲𝘃𝗲𝗿 𝗱𝗲𝘃𝗶𝗮𝘁𝗲𝘀

These factors will help your Setup to have a unified feeling and make it beautiful from every angle.

Silver Wheel is one of the most important and popular items for the Feather Setup, yet really hard to get.
If you see it on our stock, we definitely advise you to grab one!