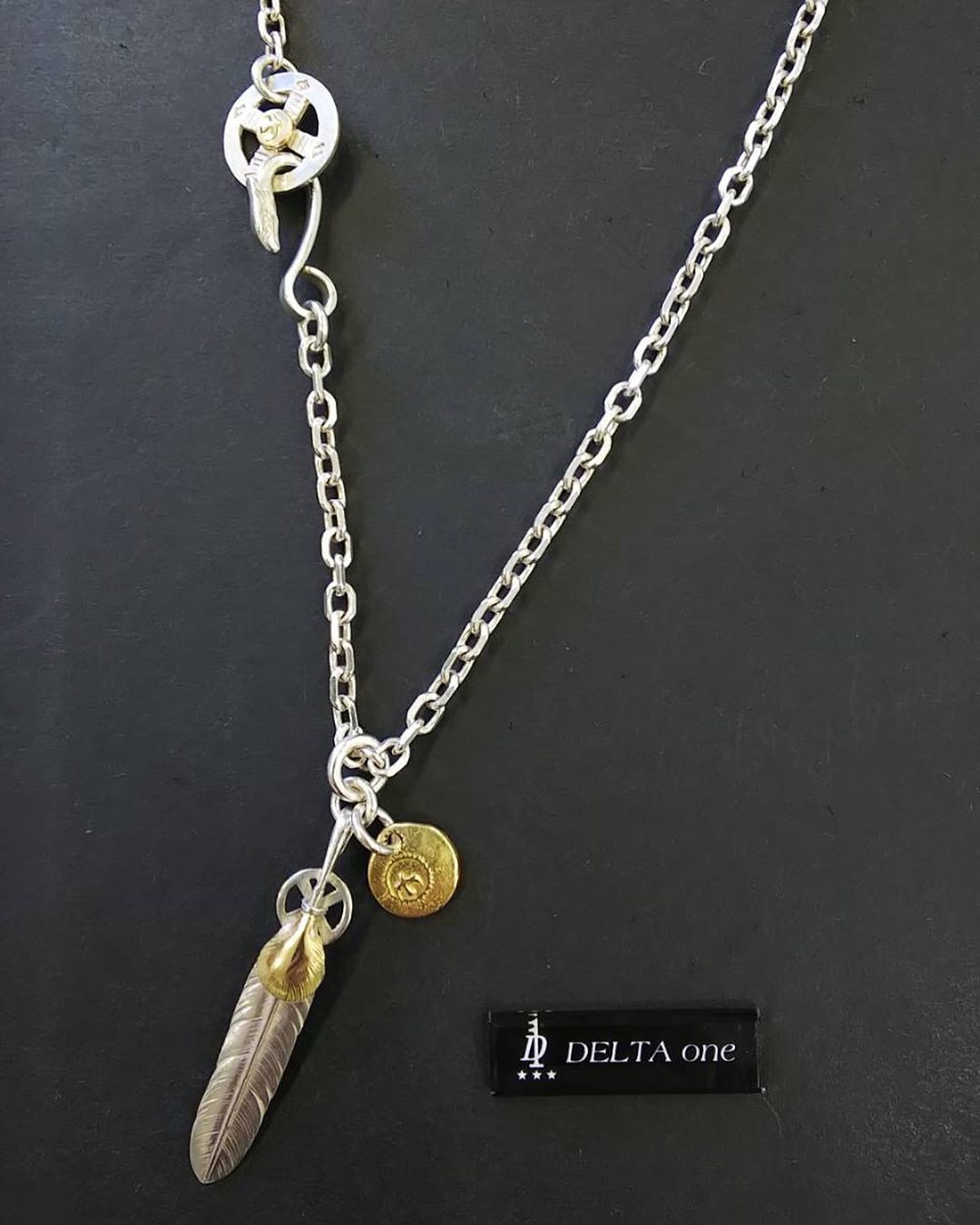 𝗴𝗼𝗿𝗼'𝘀 | 𝗖𝗵𝗮𝗶𝗻 𝗮𝗻𝗱 𝗙𝗲𝗮𝘁𝗵𝗲𝗿 𝗖𝗼𝗺𝗯𝗶𝗻𝗮𝘁𝗶𝗼𝗻
As we have shared with you, a Double Jump Ring is required to attach some small-sized Feathers to certain Chains. This is how it looks!
The Heart Wheel Feather (L) is only compatible with 𝙩𝙝𝙚 𝙎𝙢𝙖𝙡𝙡 𝘾𝙤𝙧𝙣𝙚𝙧𝙚𝙙 𝘾𝙝𝙖𝙞𝙣 because of the size of pendant hole. The Chain shown in this picture is a Large Cornered Chain. The Double Jump Ring is used as a connecter to link the Chain and Feather! Also, please keep in mind that the Heart Wheel Feather (Size S and M) requires a Double Jump Ring for all types of Chains!
【𝗜𝘁𝗲𝗺 𝗗𝗲𝘁𝗮𝗶𝗹𝘀】
・Heart Wheel Feather (L): 6800HKD
・OLD Design K18 Gold in Sun Metal (S): 9000HKD
・Large Cornered Chain with Eagle Hook: 4500HKD
・Silver Wheel with K18 Gold: 9800HKD
・Double Jump Rings: 400HKD
鍊條和羽毛的結合
就像我們曾經分享過的, 在一些小尺寸的羽毛跟鍊條要結合的時候圓釦配件的作用是至關重要的。這就是它實際結合的樣子!
十字輪羽毛(L)僅能跟細角鍊做搭配,是因為吊墜孔洞尺寸的關係。但在照片中的是大角項鍊,其中W圓釦配件就很重要,主要用來連結羽毛跟鍊條。還有,請記得,十字輪羽毛(尺寸S跟M),必須要使用W圓釦配件才能與所有種類的鍊條相結合!
【品項清單】
・十字輪羽毛(L):6800港幣
・舊款K18太陽金屬吊墜(S): 9000港幣
・鷹扣汏角項: 4500港幣
・K18金銀輪:9800港幣
・W圓釦配件:400港幣