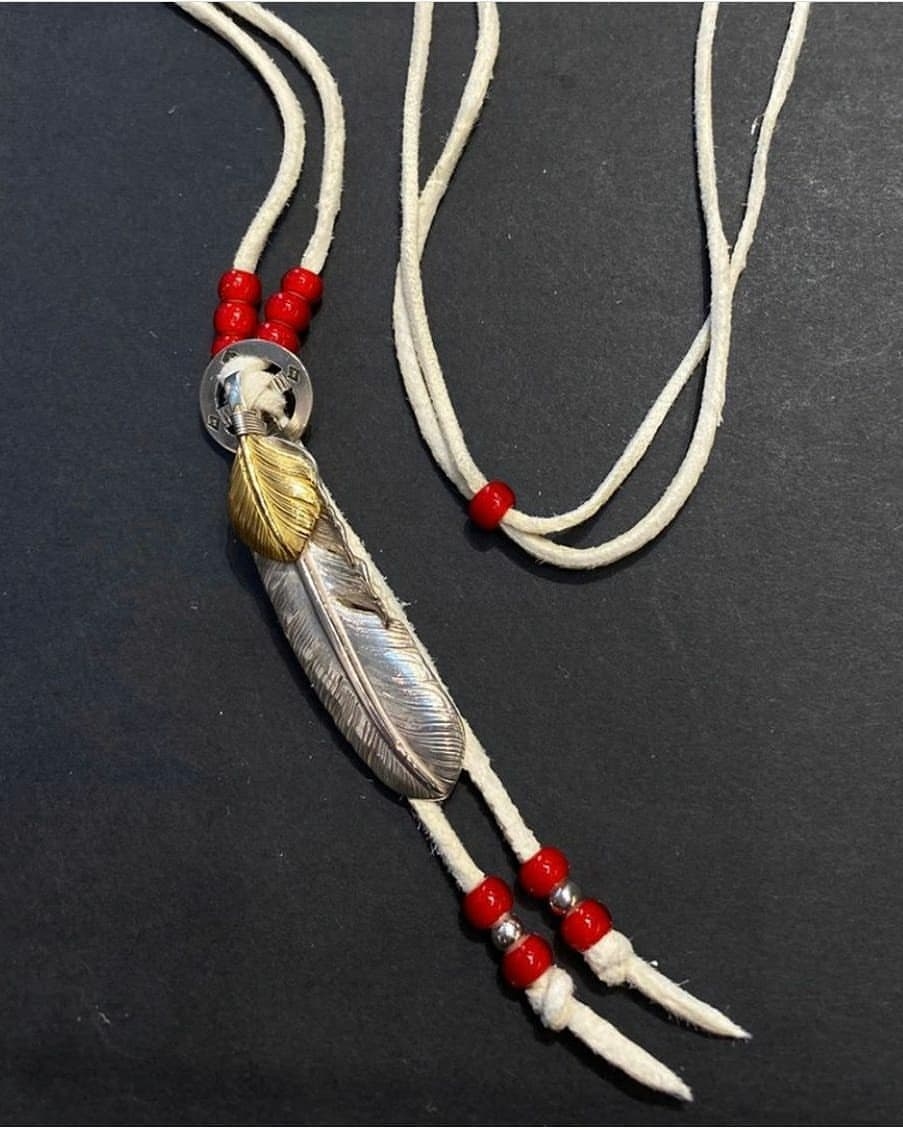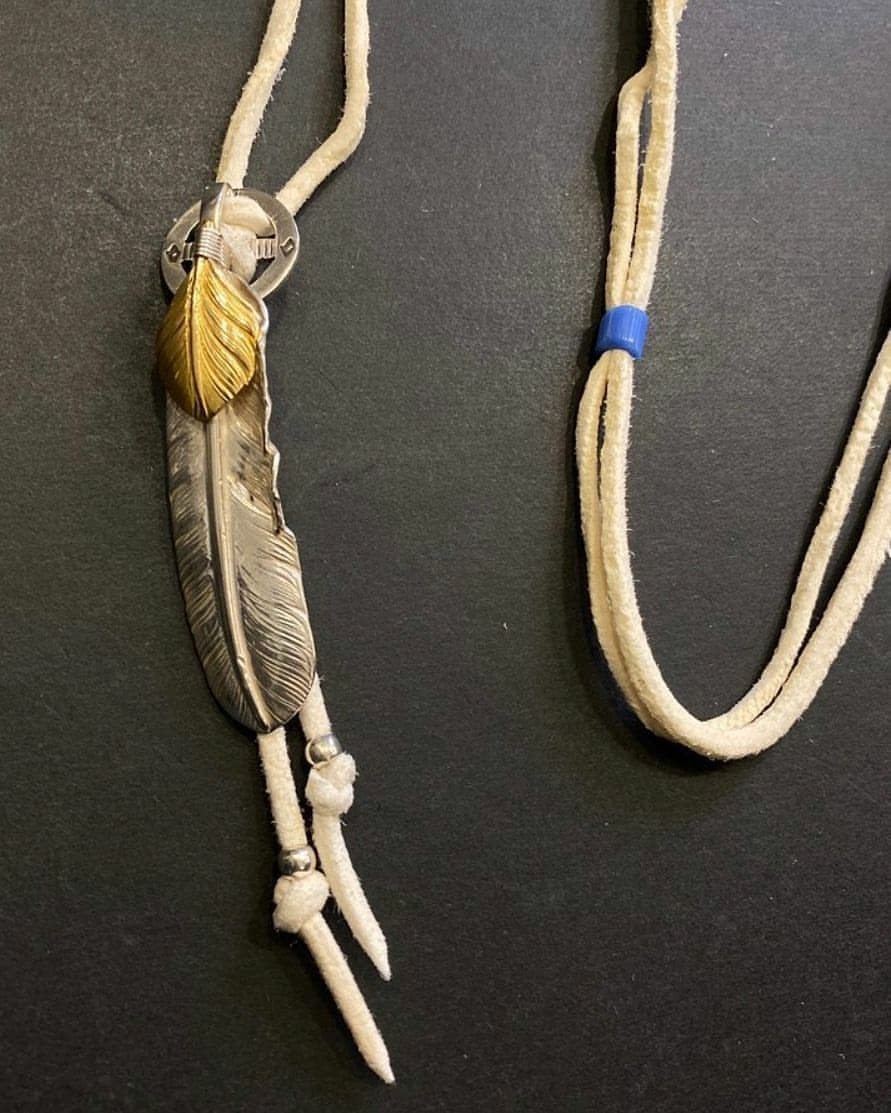 𝒈𝒐𝒓𝒐'𝒔 | 附輪單羽毛組合

入門款的組合中最受歡迎之一就是上金羽毛 x 銀輪

圖 #1
・新款:上金特大羽毛: 12,500港幣
・銀輪: 15,100港幣
・皮繩 (白): 100港幣
・銀色串珠 (M): 1,900港幣 x2

圖 #2
11顆古董紅色串珠被加到上面這款組合裡

・古董紅色串珠: 30港幣/ 顆

通過添加古董紅色串珠,您的組合將具有更多的魅力。特別推薦搭配白色皮繩,因為它能與紅色串珠搭配得很好,白色和紅色之間的色彩也有著鮮明對比!


𝒈𝒐𝒓𝒐'𝒔 | 𝑺𝒊𝒏𝒈𝒍𝒆 𝑭𝒆𝒂𝒕𝒉𝒆𝒓 𝑺𝒆𝒕𝒖𝒑 𝒘𝒊𝒕𝒉 𝑾𝒉𝒆𝒆𝒍

One of the most popular combinations for the starter Setup would be the Gold Top Feather x Silver Wheel.

Picture #1
・New Design: Gold Top Feather Left (XL): 12,500HKD
・Silver Wheel: 15,100HKD
・Leather Cord (White): 100HKD
・Silver Beads (M): 1,900HKD x2

Picture #2
11pcs of Antique Red Beads are added to the above Setup

・Antique Red Beads: 30HKD/pc

By adding the Antique Red Beads, the Setup will have more charms. Especially, the white color Leather Cord is recommended as it goes well with the Red Beads. The color contrast between White and Red is clear and vibrant.