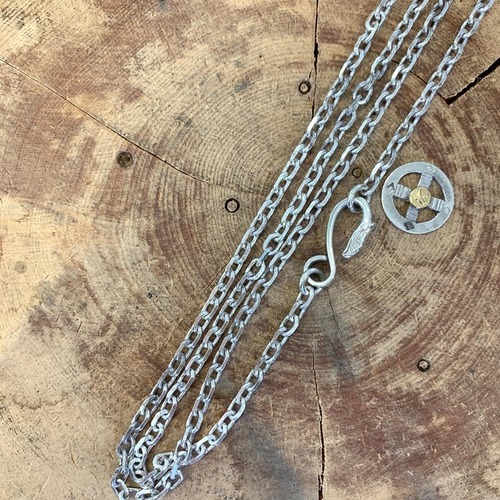 帶有K18金太陽金屬的銀輪本身並不在官方goro's商店出售,它通常與鍊條一起出現,因此,您需要購買鍊條才能獲得附輪的K18金太陽金屬。

我們@deltaone_hk有單獨存貨,因此您可以根據需要單獨購買,我們的很多客戶都先購買了鍊條,然後再添加了銀輪!

與我們一起享受您的goro's之旅吧!


Chain with Wheel

The Silver Wheel with K18 Metal itself is not sold at the official goro's store.
It comes along with the Chain as a set.
So you need to purchase the Chain in order to get the Wheel with K18 Gold.

We, @deltaone_hk, stock them separately, so you can purchase individually based on what you need.
A lot of our customers purchase the Chain first, and then they add the Silver Wheel afterwards!

Enjoy your goro's journey with us!

DELTAone為goro's在日本最可信的零售商