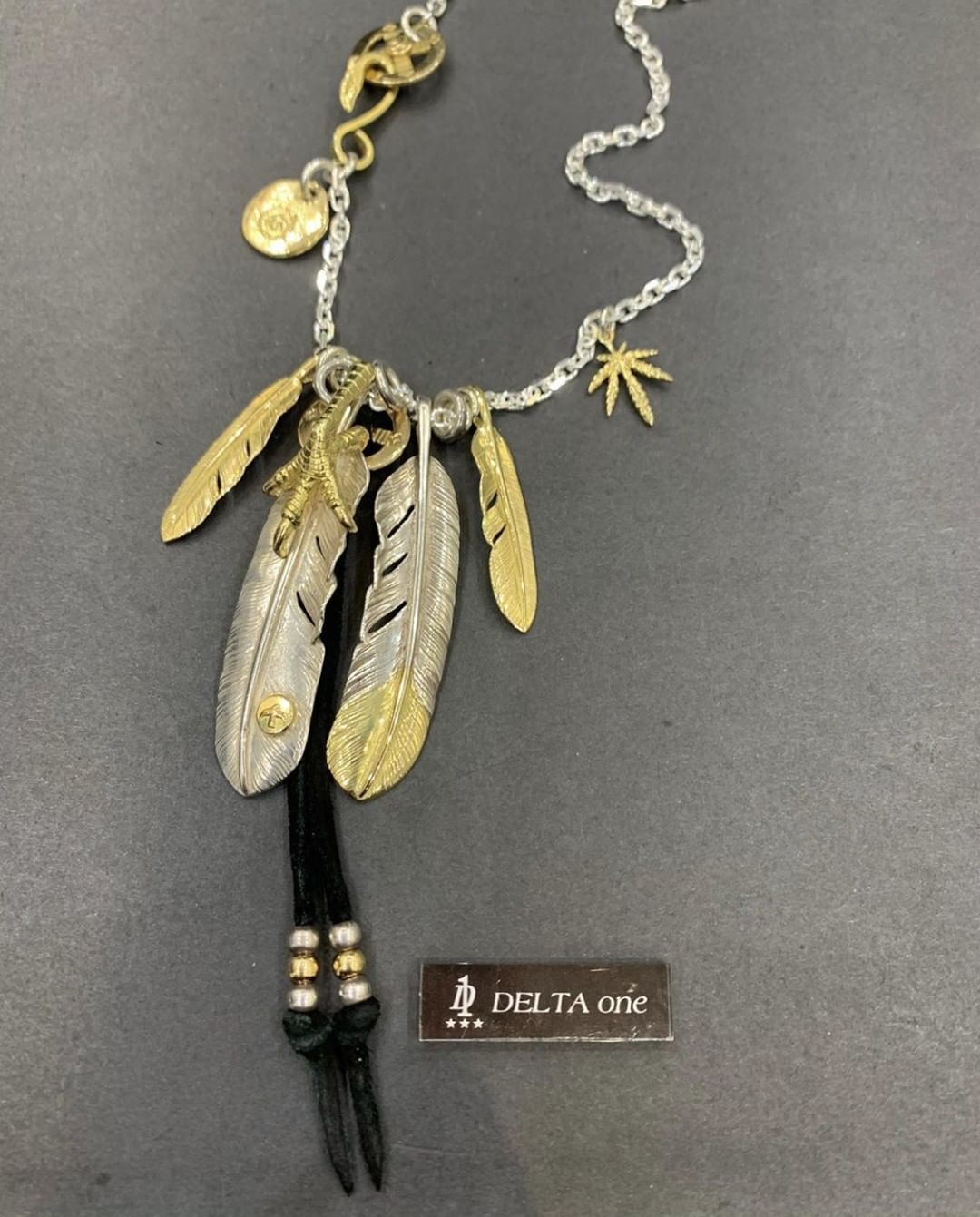 This is the Feather Setup that our store manager, @toshiki_4 took 8 years to complete. The "𝐘𝐢𝐧 𝐚𝐧𝐝 𝐘𝐚𝐧𝐠", which is the spirit of goro's, had been pursued in this setup.
It started as a simplest setup; the Gold Tip Feather (XL), Gold Top Feather (XL), and Large Cornered Chain with Wheel. After a while, the Gold Top Feather was replaced with the Feather with Metal and Gold Claws (XL). The other pieces were gradually added during the past 8 years.
There are only four customers who completed the same setup. They also took their time to achieve this setup by a lot of customization!
During your goro's journey you will encounter a new event, which is "sulfuration"! As it has been mentioned on our previous posts, the sulfuration is affected by the body temperature, environment, frequency of wearing, etc. Therefore, it is unsure when the sulfuration will appear and how it is going to look like! It is kind of unpredictable! That is why you will be able to enjoy goro's accessories!
To start your goro's journey, please DM us anytime! We are more than happy to assist you.
𝐠𝐨𝐫𝐨'𝐬 | 陰陽
這是我們商店經理@ toshiki_4用了8年的時間完成的羽毛設計,goro's的精神就是"陰陽"。 它是以最簡單的設計概念開始;先金特大羽毛,上金特大羽毛和附輪大角項鍊,在一段時間後,用金爪金屬特大羽毛替代了上金特大羽毛。在過去的8年中,雨都陸續添加了其他的元素品項。
有四個顧客完成了這款相同的設計組合,他們也都花了很多時間透過大量重新訂製和升級來實現此設計!
在您的goro's旅途中,您還會遇到一個有趣的過程,那就是"氧化"!正如我們在之前的文章中提到的,氧化會受到溫度,環境,和佩戴頻率等因素的影響。因此,不確定何時會出現氧化以及其外觀會如何改變!這有點不可預測!但也因為如此,您可以時時享受goro's配件帶給您的樂趣!
準備好開始您的goro's之旅了嗎,歡迎隨時與我們聯繫!我們非常樂意為您提供幫助。