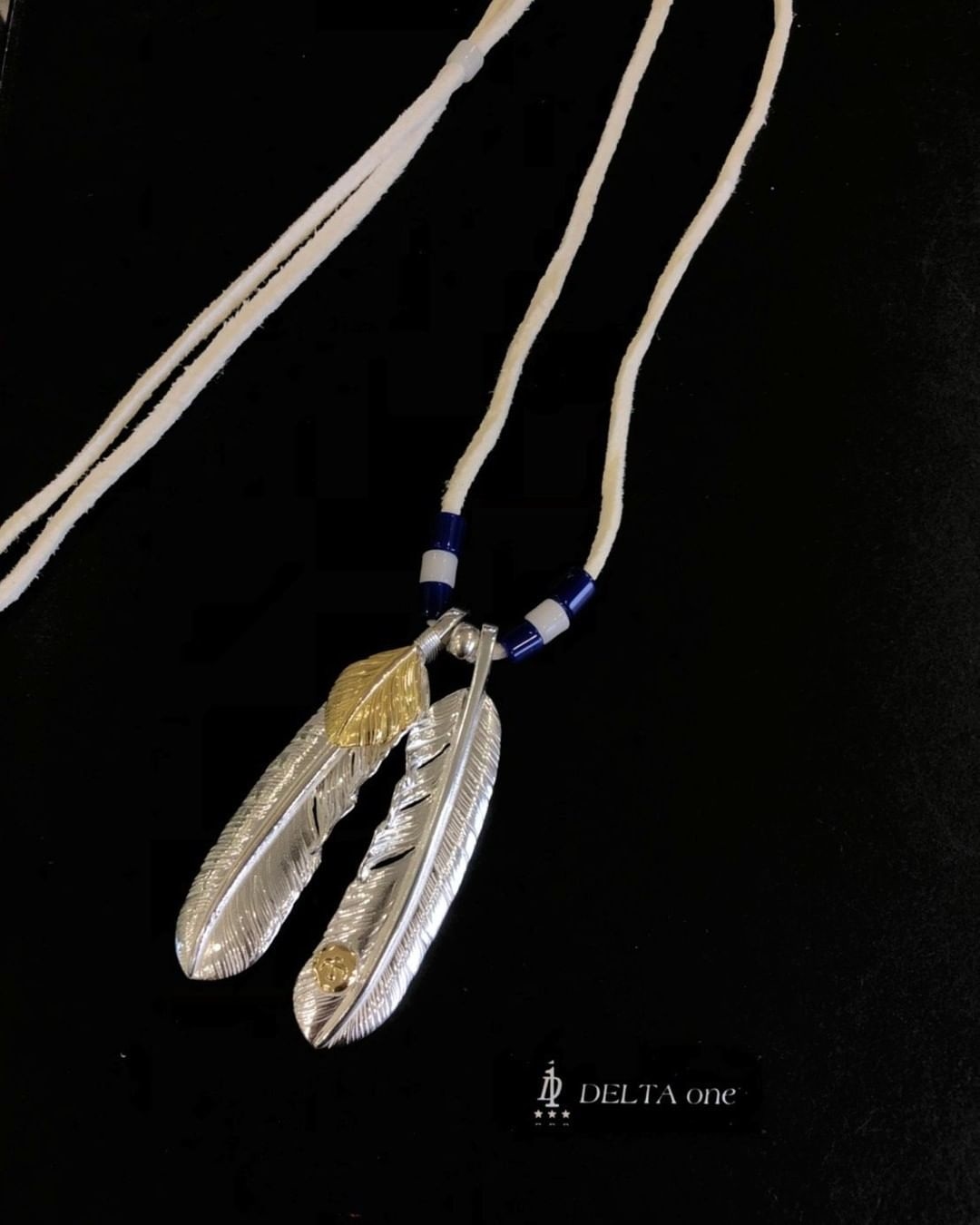 𝙜𝙤𝙧𝙤'𝙨 | 雙羽毛組合
如果您擔心雙羽毛的組合,兩根羽毛會有重疊的問題,那麼您可以透過添加銀色串珠來解決這問題!
建議使用XL或L尺寸!(此圖片中的為XL尺寸)
如果銀色串珠對您來說價格太高,那麼使用琉璃珠也行得通!
為了建立完美的組合設計,我們希望盡可能聽到您的聲音,與我們分享您的意見! 在與我們諮詢的期間,請不要猶豫,大膽地分享您的想法吧!
𝙜𝙤𝙧𝙤'𝙨 | 𝘿𝙤𝙪𝙗𝙡𝙚 𝙁𝙚𝙖𝙩𝙝𝙚𝙧 𝙎𝙚𝙩𝙪𝙥
If you have a concern that your Feathers are overlapping on the Double Feather Setup, you can add the Silver Beads!
Size XL or L is recommended! (XL in this picture)
If the Silver Beads is pricey, the Glass Beads will work as well!
To build your perfect setup, we would like to hear your voice as much as possible! Please do not hesitate to share your thoughts during the consultation!