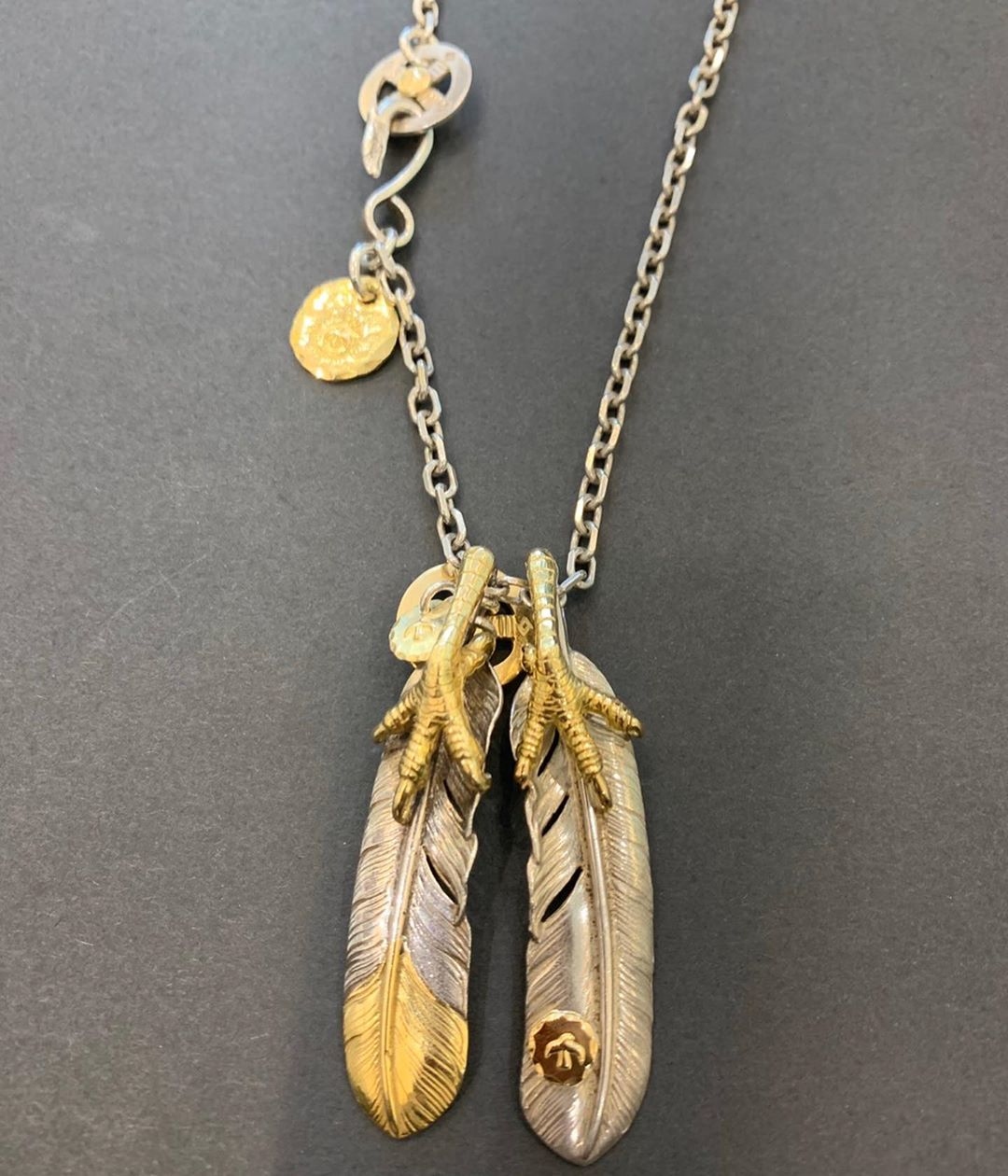 𝐠𝐨𝐫𝐨'𝐬 | 𝐃𝐨𝐮𝐛𝐥𝐞 𝐆𝐨𝐥𝐝 𝐂𝐥𝐚𝐰𝐬 𝐅𝐞𝐚𝐭𝐡𝐞𝐫 𝐒𝐞𝐭𝐮𝐩
【𝘼𝙡𝙡 𝙂𝙤𝙡𝙙 𝙒𝙝𝙚𝙚𝙡・𝘼𝙡𝙡 𝙂𝙤𝙡𝙙 𝙀𝙖𝙜𝙡𝙚 𝙃𝙤𝙤𝙠】
These All Gold items are the one that you wish to get it sooner or later.
The Gold Wheel and Gold Eagle Hook gives you an outstanding charm on your Feather Setup for 100%. After you enjoy your Setup for a while, you can move on by upgrading it to the All Gold items!
【𝙆𝟭𝟴 𝙂𝙤𝙡𝙙 𝙎𝙪𝙣 𝙈𝙚𝙩𝙖𝙡 (𝙓𝙎)】
The K18 Gold Sun Metal (XS) is placed between the Feather and the Wheel. To attach such a tiny Metal without scratching requires high concentration and focus.
@toshiki_4 is one of our professional members who is the store manager of DELTAone Altair (our 2nd store in Tokyo). He is especially good at building a sophisticated setup that would require skills and experiences. As we always share his skills on Instagram Stories, we are confident with it!
Building Setup is not only about the items, but also the person who builds it. Attention to small details are important and this is how we take our pride for our work! And it definitely bring us joy!
𝐠𝐨𝐫𝐨'𝐬 | 雙金爪羽毛組合
【全金圓輪・全金鷹扣】
這些全金品項是您早晚都會希望獲得的商品。
全金圓輪和全金鷹扣能為您的羽毛帶來100%的卓越魅力。
當您享受您的款式一段時間後,可以將其往升級到全金品項的目標繼續前進!
【𝙆𝟭𝟴 太陽金屬吊墜(𝙓𝙎)】
𝙆𝟭𝟴 太陽金屬吊墜(𝙓𝙎)位於羽毛和圓輪之間,要附著如此小的金屬又要不刮花,則需要高度集中和精力。
@ toshiki_4是我們的專業成員之一,他是DELTAone Altair(我們在東京的第二家商店)的商店經理,他特別擅長組裝需要技能和經驗的複雜款式,由於我們總是在Instagram上分享他的技術,因此我們對此絕對充滿信心!
組裝設計不僅與商品有關,也與操刀人員有關,注意小細節很重要,這就是我們為自己的工作感到自豪的地方!它一定能帶給我們無限的快樂!