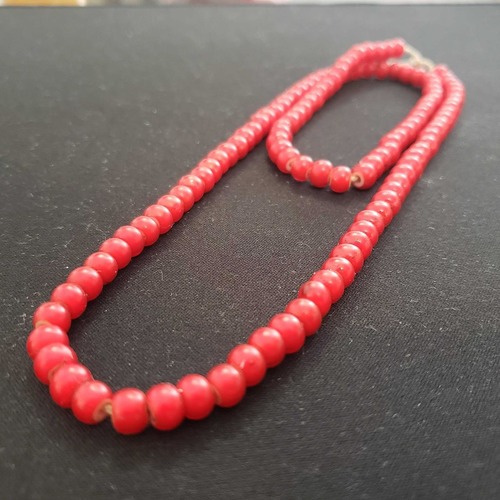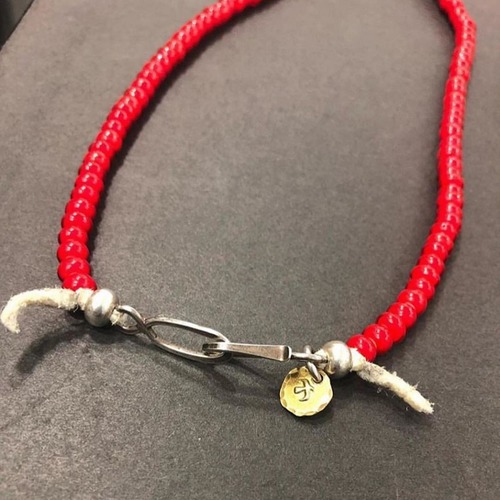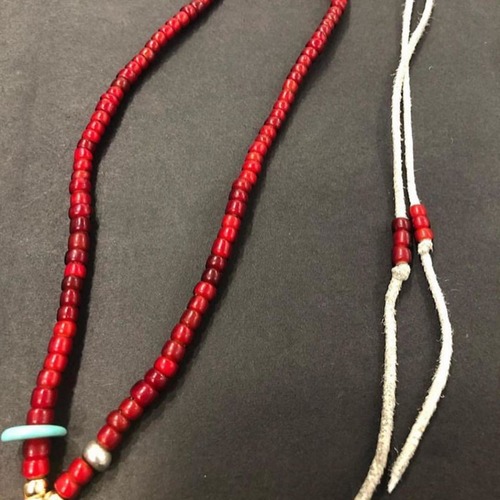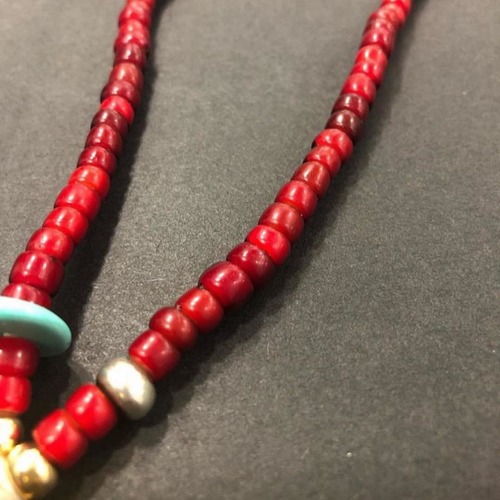 今天,我們來聊聊紅色串珠🔥

紅色串珠也是個非常熱門的選擇,跟項鍊系列的設計很相似。
它非常適合搭配羽毛和一些頂部吊墜。

紅色串珠有兩種款式,有古董紅色串珠跟現代紅色串珠。

顧名思義,古董紅色串珠是以前生產的。
而在2010年代以後, 被轉售為玻璃珠的紅色串珠被認為是現代紅色串珠的模型!

兩種模型的主要區別在於珠子的大小和顏色。

在DELTAone,我們有稀有的古董紅色串珠的庫存,是於1992年在goro's官方商店出售的。
請看第2張和第3張圖片。
您能辨別出紅色明顯的區別嗎?
除此之外,尺寸也比現代紅色串珠款式來的小些。
(現代款的紅色串珠與銀色特大串珠的尺寸完全相同。
當高橋先生喜愛的那些紅色串珠存放在店裡時,很快就被一掃而空。
因為現在再也很難找到這麼漂亮的古董珠子了。

[參考價格]
· 古董紅色串珠套組:2,800HKD
· 紅色串珠套組:6,300HKD

DELTAone香港是來自日本最值得信賴的goro's零售商,保證產品真實性。

Today, we're going to talk about the Red Beads🔥

Red Beads would also be a popular choice, similarly to the Chains for the setup.
It definitely goes well with the Feather and other pendant tops. 

There are two types of Red Beads, which are the Antique Red Beads and the Modern Red Beads.

Needless to say, the Antique Beads was produced in the older days.
Where as, the Red Beads that are currently being resold as a glass bead after 2010 is considered as the modern model.

The primary differences of the two models are the size of the beads and its color.

At DELTAone, we have stocks for the rare antique beads, which was sold at the goro's store in 1992.
It is just for your reference, please take a look at the 2nd and 3rd picture.
Can you identify the difference in how the red color stands out?
Additionally, the size would be smaller than the modern model.
(The Red Beads of the modern model will have the exact same size as the Silver Beads (XL).
When those Red Beads that Goro Takahashi loved was stocked in the store, it was sold out immediately.
It's very hard to find such a beautiful antique beads like this today. 

[The reference price]
・Antique Red Beads Set: 2,800HKD
・Red Beads Set: 6,300HKD

DELTAone為goro's在日本最可信的零售商