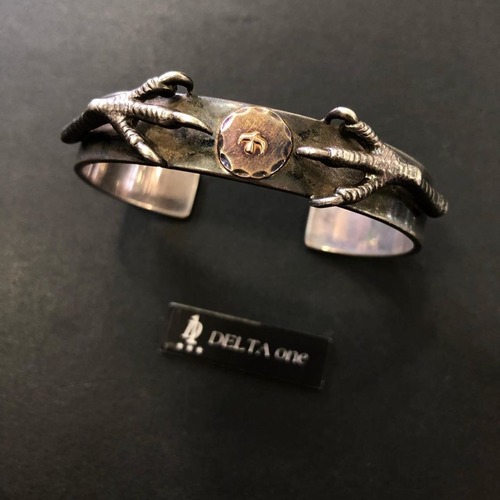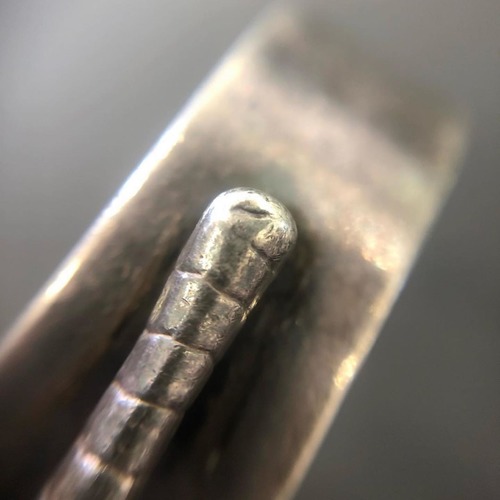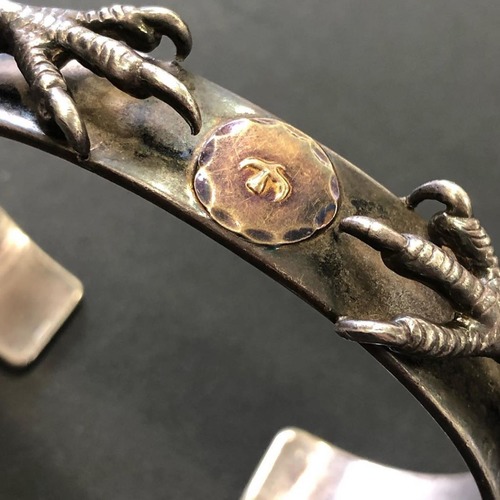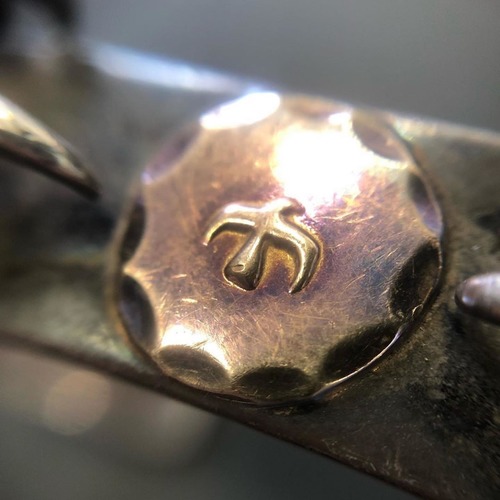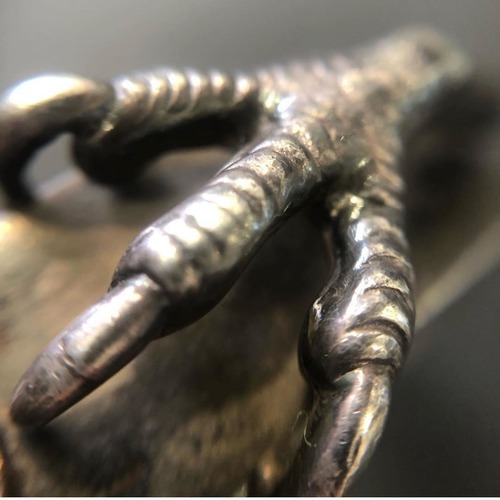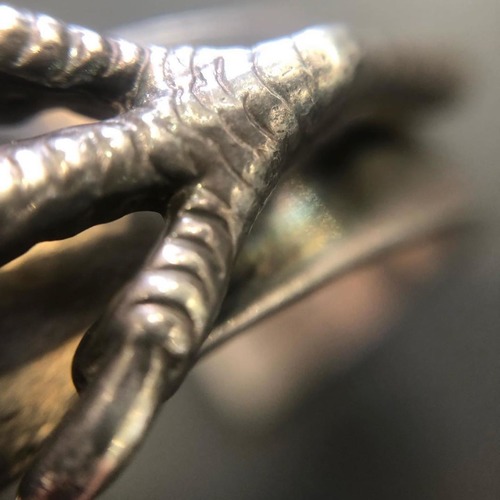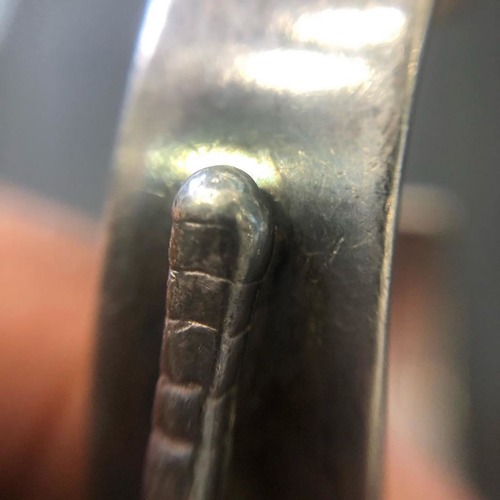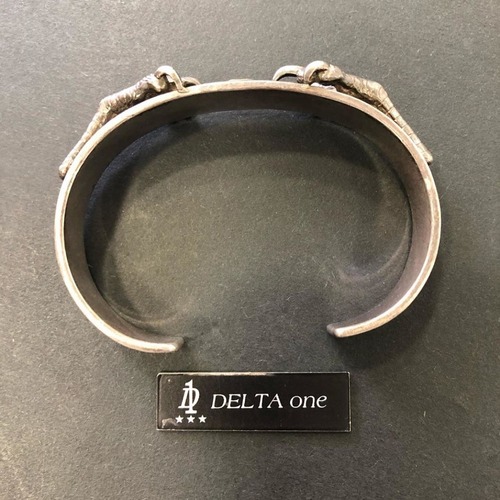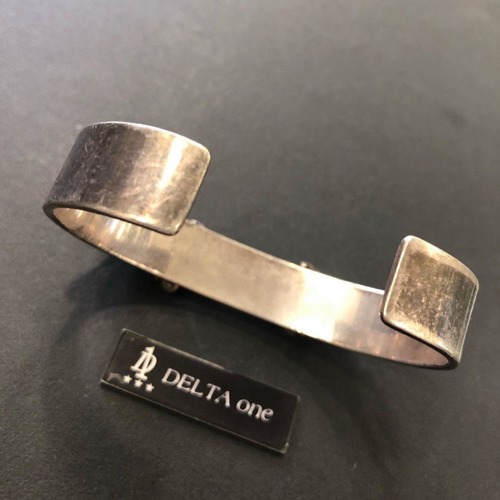 此款訂製手鐲是在90年代出產的, 那是goro's第一次繁榮的時期。

這件金爪手鐲上的爪子有些焊接區明顯有脫落的痕跡, 這通常會發生在您的配戴過程中不小心擦撞到其他物體時導致, 圖示的作品就是類似的案例, 很明顯3個頂端的刻痕有脫落的現象, 這是可以被修復的, 但是我們會寧願保留這種優雅的原始形式!
(如果您想修復, 在完成購買後, DELTAone會提供您相關的維修服務)

然而這個手鐲本身的條件是非常好的, 形狀沒有任何的變形!
因為大多數的手鐲有變形的情況是很常見的現象, 所以我們會說, 這個手鐲的條件非常良好!

裂紋、刻痕、適當的氧化 這些外在的變化都能使您的goro's散發出更強烈的魅力, 也能讓你更享受配戴它們的過程!
goro's的價值與其本身的年齡和狀況不成正比, 每個物件都有它獨一無二的價值!
這也是goro's與其他飾品間最與眾不同最吸引人的地方, 您說對吧?

This special made bracelet was assembled in the 90's, which is during the first boom of the goro's. 

Some of the soldered area for the claws on Claws Bracelets have came off.
This commonly takes place when you accidently hit an object while wearing the bracelet on your arm.
This piece is one of them, the three nailtips have repelled from the base.
It is possible to repair; however, we would rather keep this elegant peice in its original form.
(If you wish to repair, please do let us know. The repair service would be available at DELTAone after your purchase.)

Nevertheless, what should be highlighted about this bracelet would be its condition.
The shape is without any distortion, where distortion is a very common characteristic with most of the bracelets.
So, we would say that it is in a good condition.

The cracks, scratches and oxidation even make your goro's attractive and let you enjoy your accessories.
The value of goro's may not be in proportion to its age and condition.
Nothing else could be like this, but only goro's. Don't you agree with that?

DELTAone為goro's在日本最可信的零售商