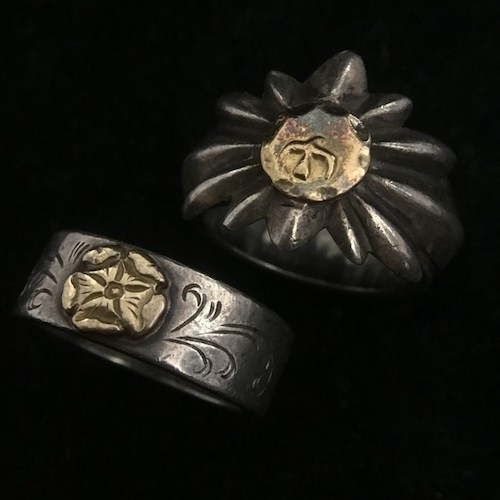 After Goro Takahashi passed away, special-made items are getting scarce in the market and the demands are increasing. 

Arabesque Pattern item is one of the special-made items created with the soul and passion of Goro.
Every carvings have different shapes, curves and lengths.
As you can see from those fine patterns, high concentrations, time and commitments are required.

Most importantly, the items with the Arabesque pattern carvings are only manufactured when Goro is in the mood.
In addition, all designs are also different.
Hence, the production volume is decreasing and it is much rare compared to the other special-made items.
高橋先生Goro Takahashi離世後,特製產品在市場上越來越稀缺,需求也越來越大。

蔓藤花紋圖騰是由高橋先生的靈魂在澎湃的情緒下所創造的特殊物件之一。
每個雕刻都有不同的形狀,曲線和長度。
從這些細節中可以看出,需要高度的專注,時間和對成品的苛求。
最重要的是,具有蔓藤花紋圖騰雕刻的物品僅在高橋先生心血來潮時製作。
此外,所有設計也不同。
因此,產量正在減少,與其他特殊產品相比,這種情況非常罕見。
DELTAone為goro's在日本最可信的零售商