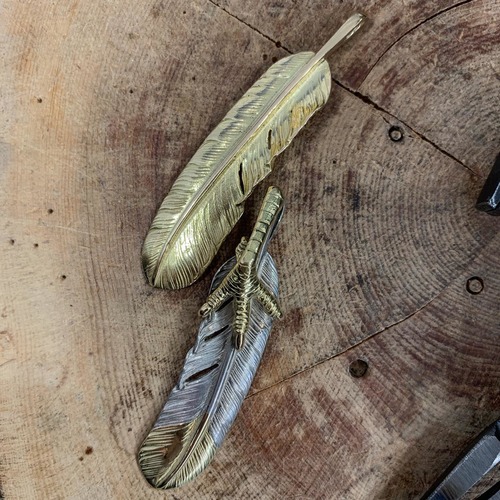 我們客戶的常見問題如下。希望能讓各位也瞭解一下!

問:香港有實體店嗎?
答:很抱歉,我們目前在香港只有提供網路購物。

問:香港是否提供產品檢驗和回購服務?
答:目前香港尚未推出。我們只在日本提供這些服務。

問:我怎麼知道,我的goro's是真的還是假的?
答:很抱歉。產品檢驗只有在日本的DELTAone商店親自進行檢驗。

問:交貨需要多長時間?
答:香港:7-14天,香港以外地區:7-21天

問:國際運費退款需要多長時間?
答:一般情況下,運費的差額將在抵達之日起一周內退還給您。

問:如果商品是作為一套購買,是否可以在發貨前獲得組合goro's的幫助?
答:是的,絕對是!

問:為什麼具有相同設計的商品的價格會有所不同?
答:這取決於我們的庫存數量。庫存越少,物品越有價值,因此價格略高(反之亦然)。

問:我應該如何照顧我的goro's?
答:基本上,我們建議客戶做任何事情。隨著時間的推移享受銀的改變,您可以保留您的goro's,而不需要拋光。您越長戴它,它就會更有韻味!這是goro's的理論之一。


The common questions from our customer are listed below. Hope it makes it clear for you guys!

Q: Is there any physical store in Hong Kong?
A: Unfortunately, we only have an online store at the moment.

Q: Are the product inspection and buyback service available in Hong Kong?
A: It is not currently available in Hong Kong. We only offer those services in Japan.

Q: Can you tell me if my goro's is real or fake from a picture?
A: Sorry, we cannot. The product inspection is only done in person at the DELTAone store in Japan. 

Q: How long does the delivery take?
A: Hong Kong: 7-14days, Outside of Hong Kong: 7-21days

Q: How long does the refund take for the international shipping fee?
A: Generally, the difference in the shipping cost will be refunded to you within one week from the date of arrival.

Q: If the items are purchased as a set, is it possible to get assistance in setting up the goro's before shipping?
A: Yes, definitely!

Q: Why does the price of the items with same design varies?
A: It depends on the number of our stock. Less stock we have the more valuable the item is, hence the price is slightly higher (and vice versa).

Q: How should I take care of my goro's?
A: Basically, we do recommend our customers to do anything. To enjoy the aging of the silver over time, you may leave your goro's as it is without polishing. The more you wear them, the more unique taste you would get! This is one of the theory of goro's.

DELTAone為goro's在日本最可信的零售商