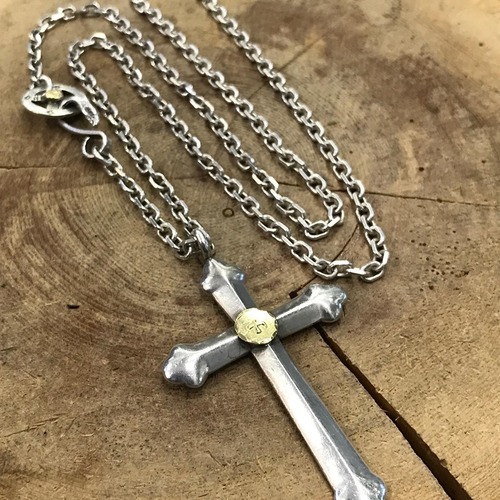 goro's Cross is one of the major motif's besides the Eagle and the Feather.
This item is very popular, however you can barely find it anymore at the goro's official shop.
Cross was first created after 1990's, started with the plain Cross, while the Turquoise and Metal were made based on request for special orders.
Long Chains are definitely recommended with the cross. 

DELTAone Hong Kong is a trusted retailer of goro's products.