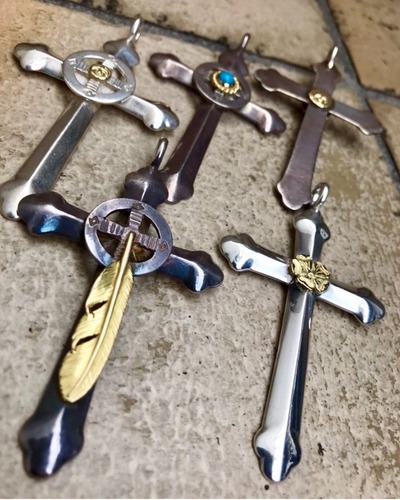 在我們之前的文章中,我們提出了識別十字架的真實性的方法

所以,在這篇文章中,我們要來討論一些特殊情況

正如我們與您分享的那樣,我們DELTAone排除了P形環的長度在測量十字架的時候

那麼,帶圓輪或羽毛的十字架該怎麼辦呢?
它必須被單獨測量

例如:
❒帶圓輪的十字架:
根據划痕標記測量圓輪的直徑。新款圓輪應為1.79cm
❒帶羽毛的十字架:
通過排除吊孔的長度來測量羽毛,因為吊飾孔有很多種尺寸

最重要的是,我們必須了解該款十字架製作的時期。
因為必須確保十字架是由同一時期使用的鑄件製成的。

基於我們與這些商品長期的相處量,累積了對goro's的專業知識。
我們經手得越多,我們獲得的知識就越多。
知識對於培養技能和信任是非常重要的


In our previous post, we have brought up the methods to identify the authenticity of a Cross.

So, in this post, we will focus on special cases.

As we have shared with you, we exclude the length of the P-Shaped Ring for the measurement of a Cross at DELTAone.

So, what are the cases with a Cross with Wheel or Feather?
In conclusion, it has to be measured separately. 
For example:
❒ Cross with Wheel:
Measure the diameter of the Wheel based on the scratch mark. It should be 1.79cm for New Design Wheel.
❒ Cross with Feather:
Measure the Feather by excluding the length of the pendant hole, since it may vary in size.

And most importantly, we have to identify the period when the Cross was created.
We have to make sure that the Cross is made from the casting that was used during the same period. 

Knowledge of goro's are accumulated based on the amount of time we interact with the item.
The more we see, the more knowledge we gain. Knowledge is important for building skills and trusts.
DELTAone為goro's在日本最可信的零售商