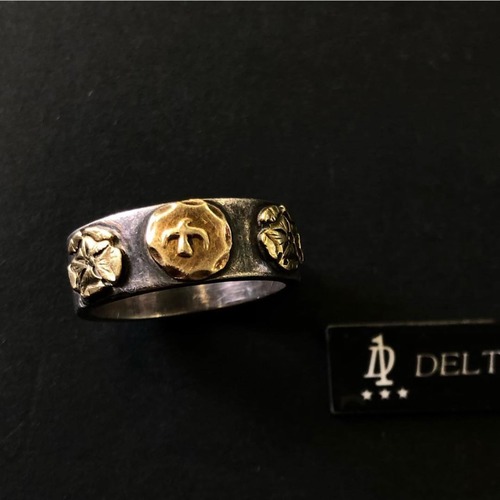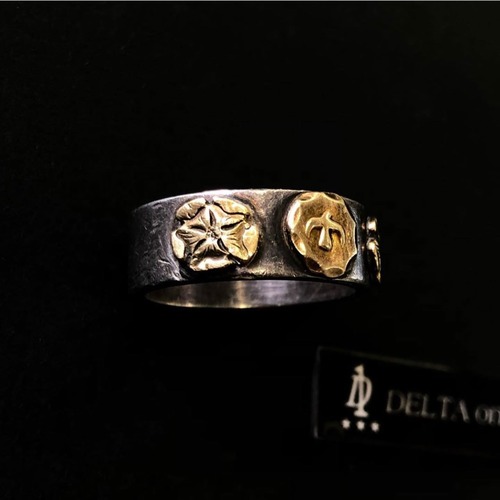 它在1990年代被製作成特製品,實際上它是一種有小缺陷的產品。請看下面的原因。

戒指上的K18金玫瑰的面朝上,也因此它被稱為"反轉玫瑰"。
但是,這個特殊特徵的面向可能會與其他玫瑰戒指相同的方向。
因為它是手工製作的。
然而,舊款風格金屬上的搥打痕是完美的,這就是為什麼很多goro's的粉絲都在尋找它的原因。

在某些情況下,有點缺陷的物品來自像這樣的goro's。
這些商品可能會被說是假貨,但不能根據這個原因就做判斷。
因為,每個goro's的商品都是手工製作的,所以才會發生一些小失誤。
但這樣一來, 它會給這個商品帶來更獨特的味道,不是嗎?

這就是為什麼需要知識,積累的經驗和技能來確定產品的真實性。
當然,我們相信我們擁有這專業的能力!

It was crafted as a special made item in 1990s, and it actually is a defective item.
Please take a look below for its reason.

K18 Gold Roses on the ring are supposed to be facing up-side-down as it is called the "Reversed Rose".
However, this particular item is facing in the same direction as the other Rose Ring.
It could have happened since it was crafted by hand.
Nevertheless, the hammering of the Metal in the OLD style is perfect and this is the reason why a lot of goro's fans are looking for it.

There would be occasions where the defective items comes from goro's like this.
Those items might be assumed as Fake, however it cannot be judged soly on that reason.
This is because, each goro's item is handmade and mistakes can take place.
It would bring a unique taste to the item, doesn't it?

That is why the knowledge, accumulated experience, and skills are required for identifying the authenticity of the products.
Of course, we are confident that we have those attributes!

DELTAone為goro's在日本最可信的零售商