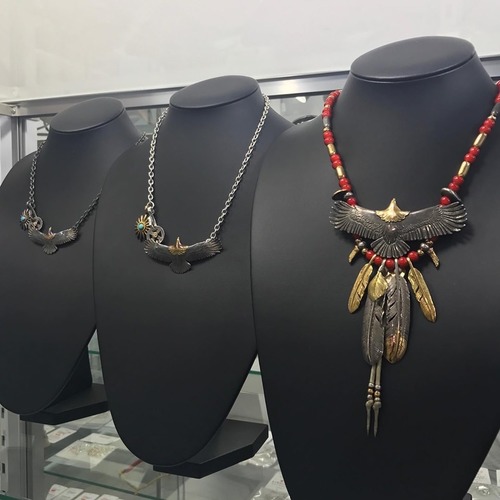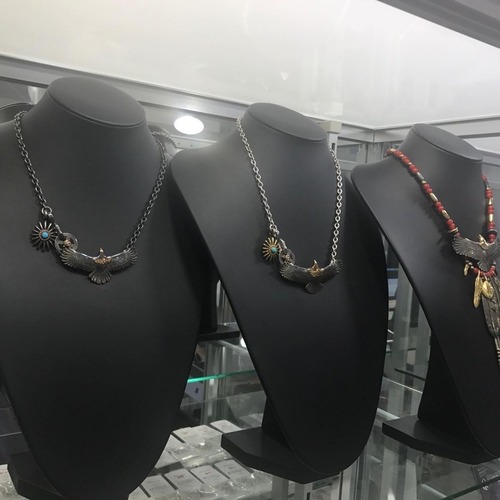 As the market price for second hand goro's has been on a uprise for the last 10 years.
And needless to say, the Eagle is becoming extremely rare, while many of goro's fan are still looking for it.

There are three sizes, S, M and L.
The most popular one would be L and M.
M size is easier to style with.
It might be a good option for a beginner to start out with.

Style with the Beads, the Chains and of course the Feather.


DELTAone Hong Kong is a trusted goro's Retailer from Japan. AUTHENTICITY GUARANTEED.