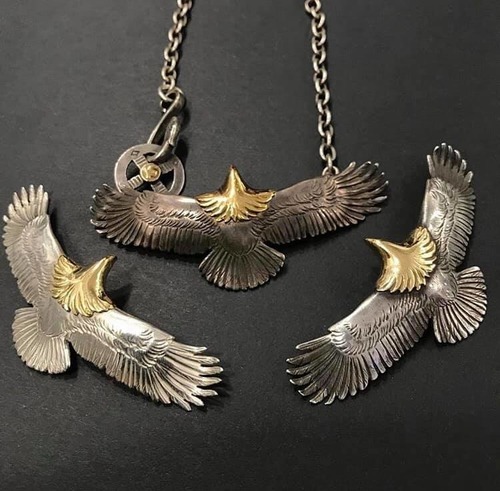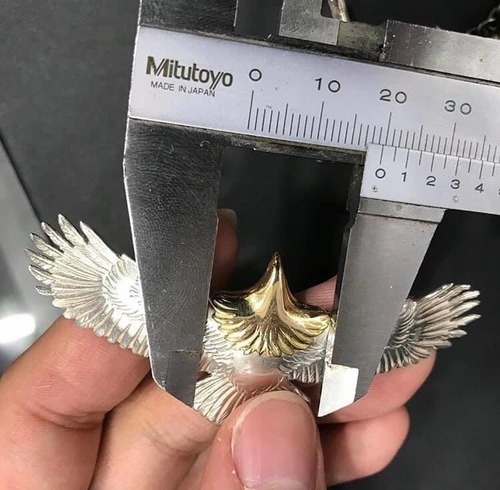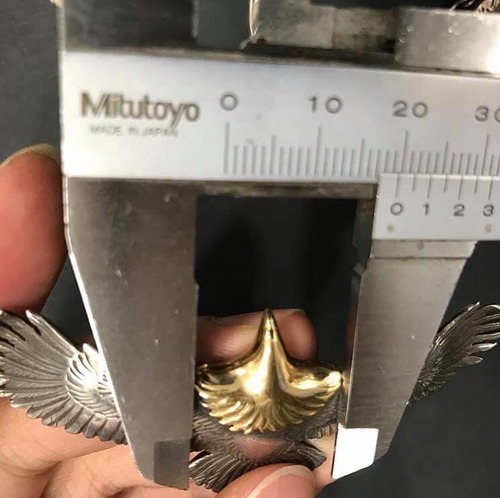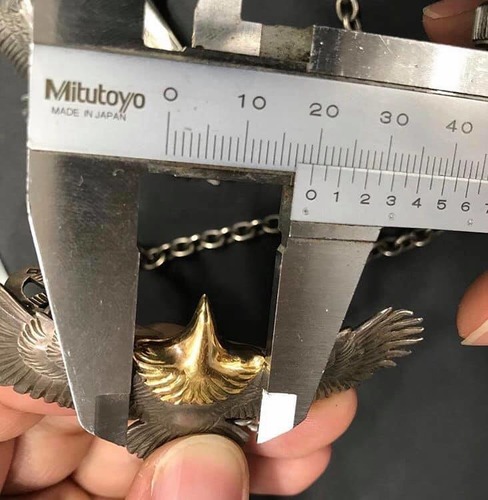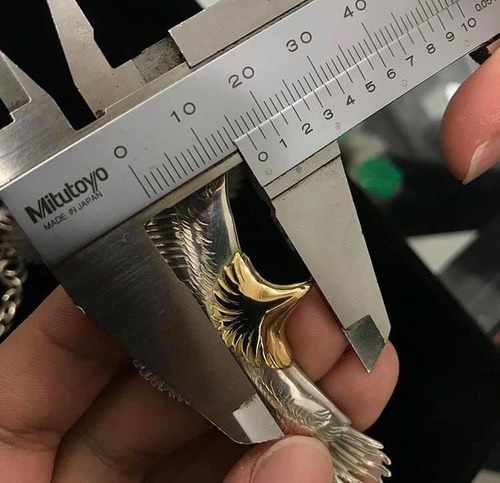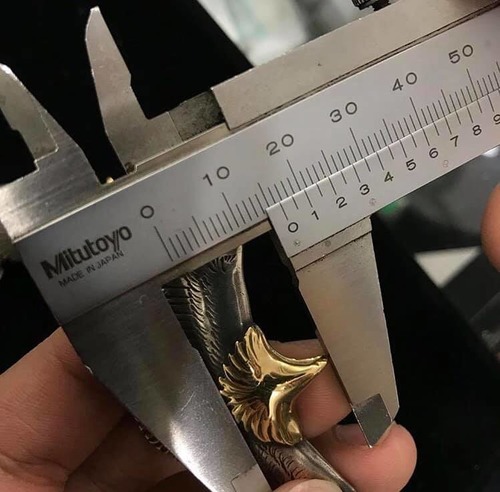 The key points to distinguish a genuine Eagle is the following:

1)
The length of the wing and the shoulder.
However this could be slightly different depending on the arch.
2)
The length and height of Gold Head is the most important part to look at.
This will not alter like the wing or the shoulder.
As you can see in the photo's the dimensions are the following:
The length: 1.65cm
The width: 1.95cm

※For your reference:
the 2nd, 3rd and 4th photos are All different Eagles. 
The length and the width of the Gold Head should be the same.

3)
The joint between the head and the body is another point to look at.
You can refer to the 8th photo.
There will be a little gap between the head and the body, and gap should be approximately this size. 
Our professional team is always able to explain A to Z about goro's.
If you have any questions, feel free to contact us!
DELTAone Hong Kong is a trusted goro's Retailer from Japan.
AUTHENTICITY GUARANTEED.