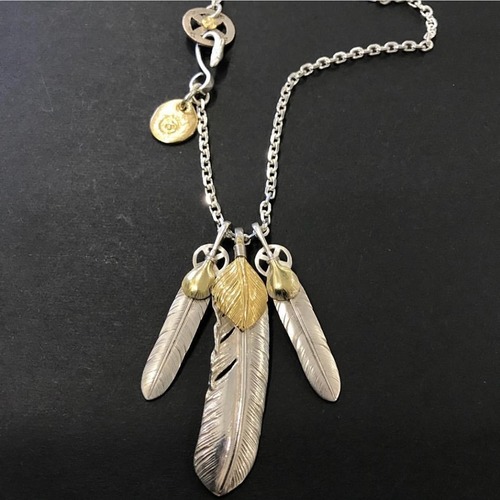 為了使你的項鍊像陰陽一樣達到完美的平衡, 那麼經典的goro款式將是您最佳的選擇 如果您亦考慮到水元素的調和, 那我們會建議您選用鍊條來取代皮繩的部分! 

-[全新] 上金特大羽毛(右羽) 12,700港幣起 
-[全新] 十字輪羽毛(L) ×2: 5,500港幣起 
-[新款]K18金太陽金屬吊墜(L): 16,700港幣起 
-[全新] 附圓輪細角項鍊: 21,700港幣 

標誌性的goro設計款是您展開美好goro旅程的開始!
To make your necklace well-balanced like Yin and Yang, those classic goro's items are your best choice! 
And if you are worried about the water, Chains are recommended instead of the Leather Cord. 

-Gold Top Feather Right (XL): 12,700HKD~ 
-Heart Wheel Feather (L) ×2: 5,500HKD~ 
-K18 Gold in Sun Metal (L): 16,700HKD~
-Small Cornered Chain with Wheel: 21,700HKD 
The signature goro's setup would be a great idea for you to start your goro's journey! 
DELTAone為goro's在日本最可信的零售商