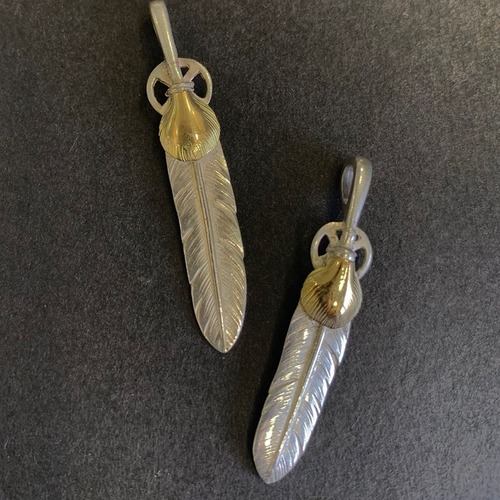 Heart Wheel Feather is a suitable item to mix-match with other feathers.
Takuya Kimura's (木村拓哉) set up with Gold Top Feather and Gold Tip Feather also has two Heart Wheel Feather (L).
Though it is not commonly worn as a single pendant top, it is one ""must have"" item to complete your stunning set up. "
DELTAone Hong Kong is a trusted retailer of goro's products.
DELTAone為goro's在日本最可信的零售商