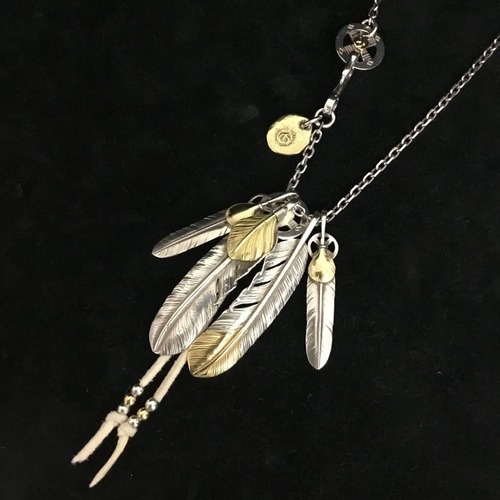 〜如何選擇羽毛?〜
〜該買什麼?〜
我們常常從客戶那裡收到這些問題。
進行首次組裝設計可能很困難,因為選擇正確的配件會有點複雜。
那麼,以下是我們在協助您之前想要了解的內容:
1. 您的預算
2. 理想的設計
為了實現您與goro's的目標,我們將為您量身訂製找出最佳方式。
因此,如果您了解自己的預算並有基本組裝的概念,請與我們分享!
我們可以根據提供的信息為您提供建議!
很多goro's的粉絲都是從一個簡單的設計組裝開始的,比如一條項鍊搭配一個羽毛。
您可以透過添加新配件(例如,羽毛,金屬和吊墜)來繼續添加到您的設計中,以使其更專業。
重要的是要注意,組裝的過程商品也需要始終保持良好狀態,即使還在完成組裝的最後過程中。
這就是為什麼訂購正確的物品很重要。
讓我們一起討論並實現您的目標吧!
~How to choose the Feather?~
~What to buy?~
We always receive these questions from our customers.
Making your first setup might be tough since it can be very complicated to choose the right ones.
So, here is what we'd like to know from you:
1. Your budget
2. Your ideal setup
In order to achieve your goals with goro's, we will plan the best way to tailor for you.
So, if you know your budget and have the concept of the setup, please share with us!
We can give you suggestions based on the provided information!
Many goro's fans start with a simple setup, such as a single Chain, and a single Feather.
You can continue to customize your setup by adding new items — Feathers, Metals, and Pendant top, for example — to make it more professional.
Although, it is important to note that the setup needs to look good at all times, even during the process to completing your final setup.
That is why it is important for you to order the right items.
Let's discuss and achieve your goals together!