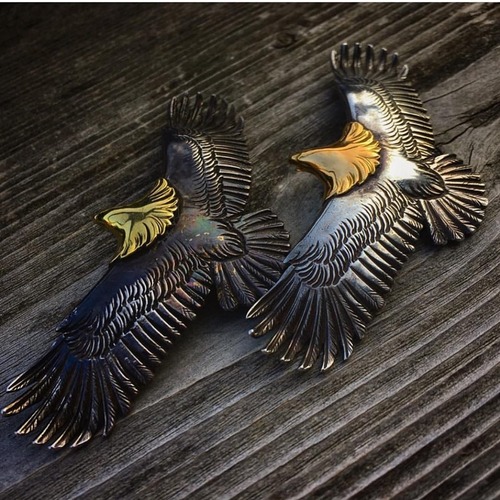 你配戴銀飾的次數越多,它就會越有的魅力。這就是為什麼goro's如此吸引人的原因之一。
每個人的銀飾變色的樣子都會有所不同,因為變化取決於環境和生活方式。
即使您買的是二手商品,銀飾也會對每個主人做出不同的反應。
銀飾上的污痕會比較容易被注意到,但程度各有不同,另一方面,黃金會持續保持明亮這,正也是"陰陽"中所描述的goro's精神。
有些人可能會問,銀是否需要拋光。
答案是否定的。
這是隨著時間的推移而享受的goro's額外魅力的方式之一!
The more you wear the silver item, the more unique charms it will get.
This is one of the reasons why goro's is so attractive.
The discoloration of silver will differ for every person because the changes are dependent on the environment and the life style.
Even though it is a second-hand item, the silver will react differently for every owner.
The tarnish on silver will be more noticeable, but the rate will differ.
The Gold, on the other hand, will stay bright.
This is exactly what it is described in the "Ying and Yan", which is the spirit of goro's.
Some of you might ask if the silver need to be polished.
The answer is No.
It is one of the ways to enjoy the additional charms over time!
DELTAone為goro's在日本最可信的零售商