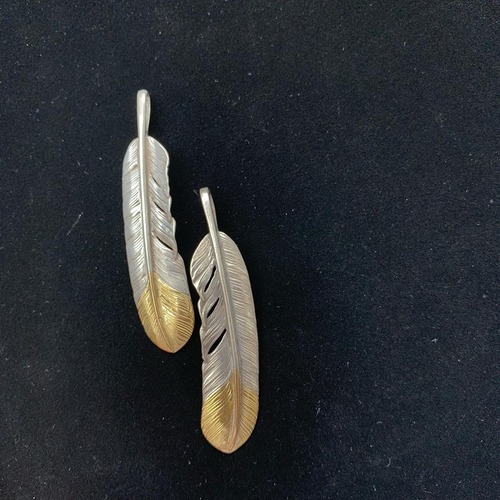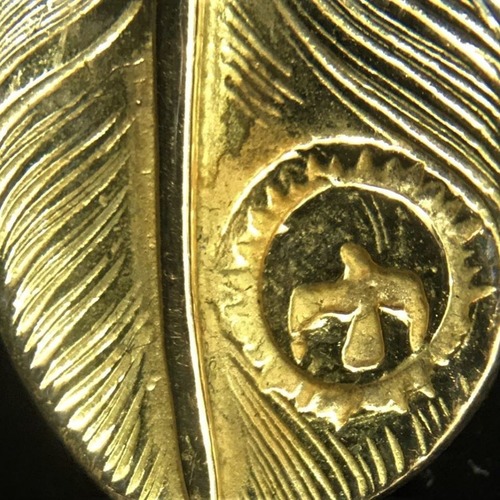 Only the Feather which has different mold and it is slightly smaller than others.
There are also the different molds for Gold and Silver since it cannot be made together.
The each Feathers may come up with slight differences as the each part of Gold and Silver will be brazing together by hand at the end of process.
A small gap or a protrusion of wax therefore might be seen.
"The necessary scratches " is;
Two lines of scratches on the right top of the Eagle stamp. 
(Please refer to 2nd picture)
This only exists for Gold Tip Feather, RIGHT.
If these lines are light or not seen, might be a fake.

The Eagle stamp is the basic point that we all pay attention first, however there are still more key points to identify if it is real or fake. 

Our experienced professional team inspects carefully and only the items which meet the criteria are selected at DELTAone. 
DELTAone Hong Kong is a trusted retailer of goro's products.
DELTAone為goro's在日本最可信的零售商